This was a first Millbridge Court Wedding for myself and also for James and Kate !!. I can gladly recommend this charming well run venue, with pretty gardens and beautiful interiors.
James & Kate's ceremony was at Holy Trinity Church in Aldershot, a church I had visited before for Kate's sister's lovely wedding last year. Preparations at the church were well underway when I arrived. A theme of purple running through the flower arrangements ( nicely done by Jane, mother of pride) petals, and the grooms ties / handkerchiefs. James was calm and collected as a sizable gathering of regular church friends was coming together.
Our bride, Kate swept into the church yard in a fabulous old Austin Seven  (were people that small in those days ?!) to be met by her bridesmaids wearing stunning purple dresses by Farnham Boutique who also did Kate's beautiful bridal dress. Their bouquets (and ushers button holes) were done by Annie's Florist
It was a lovely ceremony with many personal readings and prayers from friends and relatives (Kate's Dad 'off-duty today). James father played guitar during the signing. The family dog (wearing decorative purple touches) was a distant witness !
A magnificent spread of homemade cakes was served after the ceremony, with plenty to go round for everyone. Confetti was scattered with whoops and cheers and our couple squeezed into the Austin and headed off to the Millbridge Court wedding reception. The weather stayed favorable, so we were able to make nice use of the gardens with the wooden arch for photos. I do love the interiors at Millbridge and the dining hall looked wonderful. A sumptuous wedding banquet was prepared and served by Kalm Kitchen, partnered with Millbridge. I wasnt staying for the evening so said farewell as the Millbridge Court wedding continued into the evening….. I hope to return soon…..
See James & Kate's full day in my gallery section.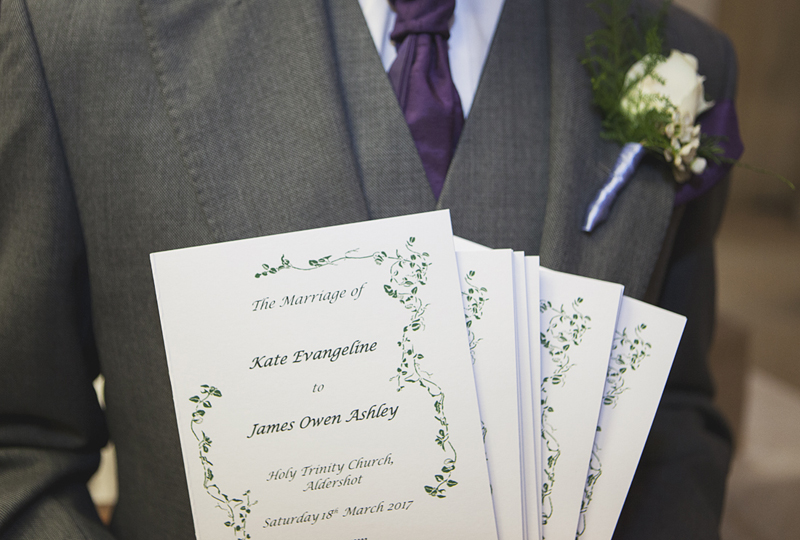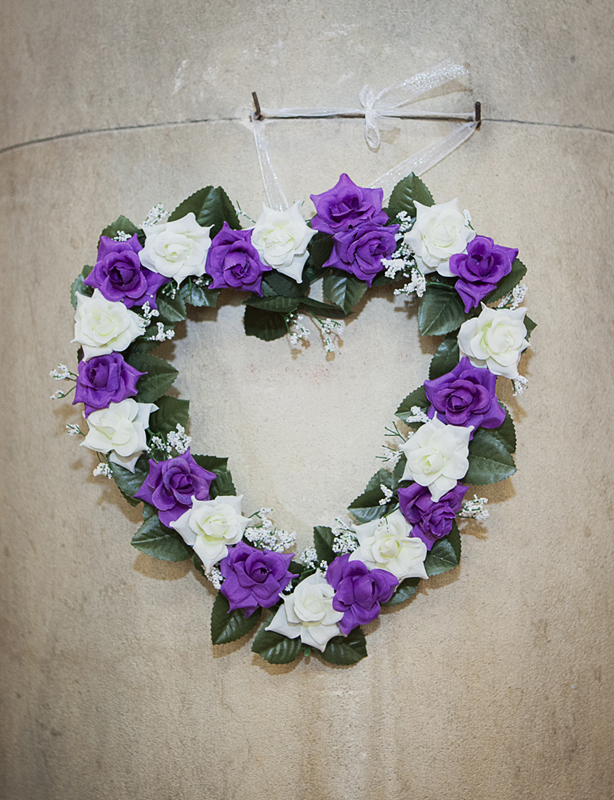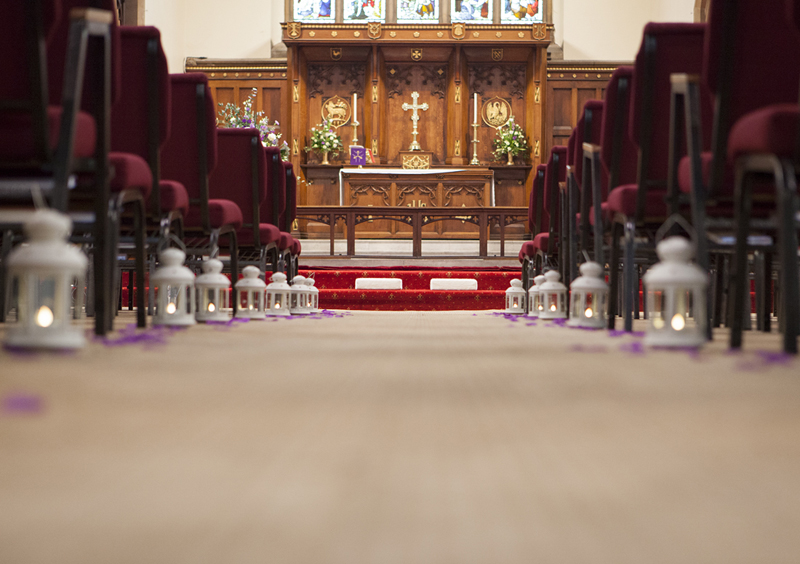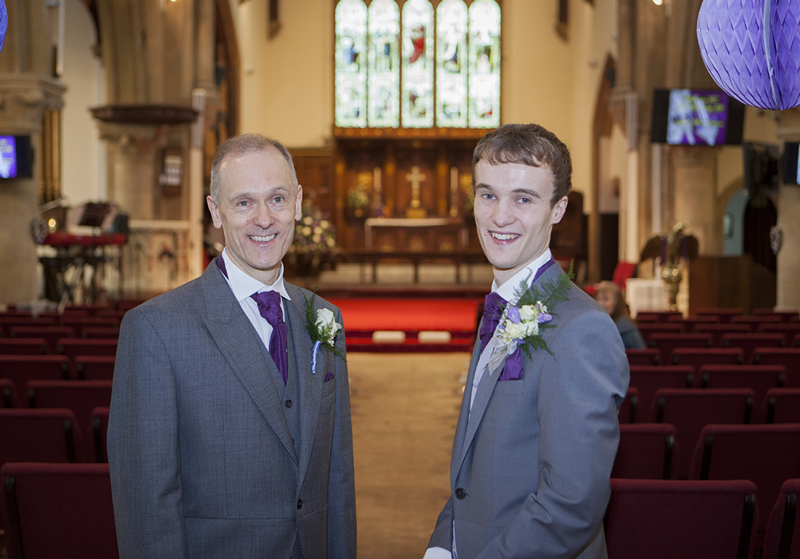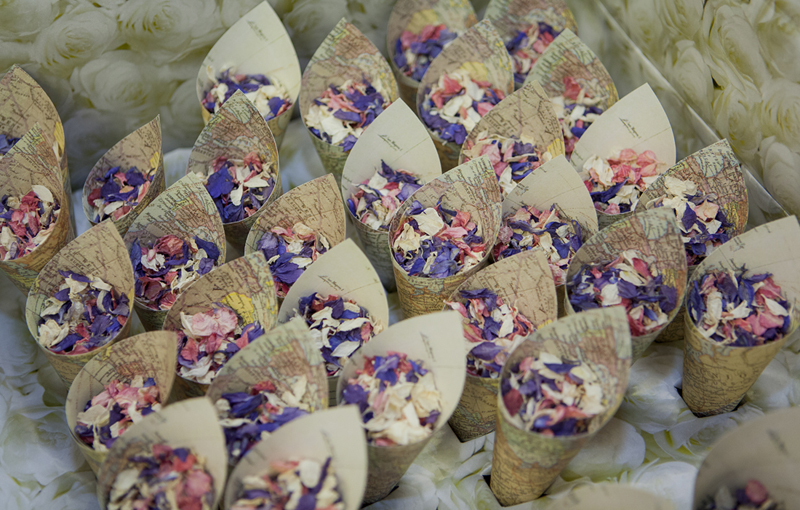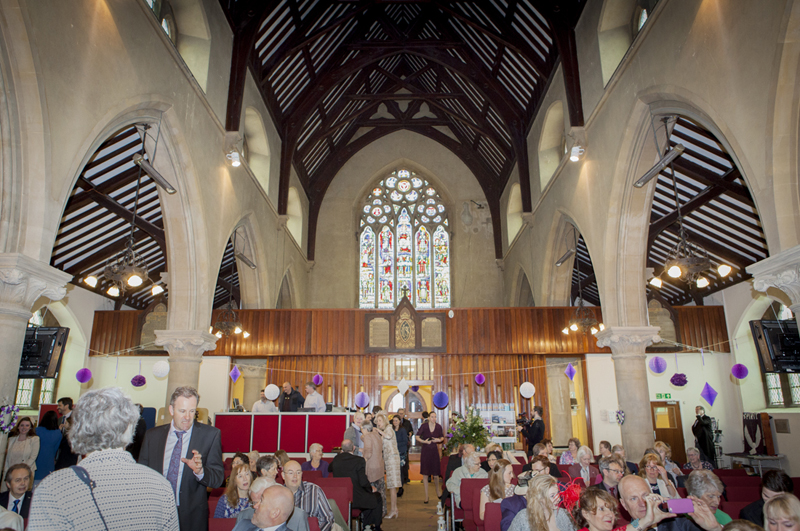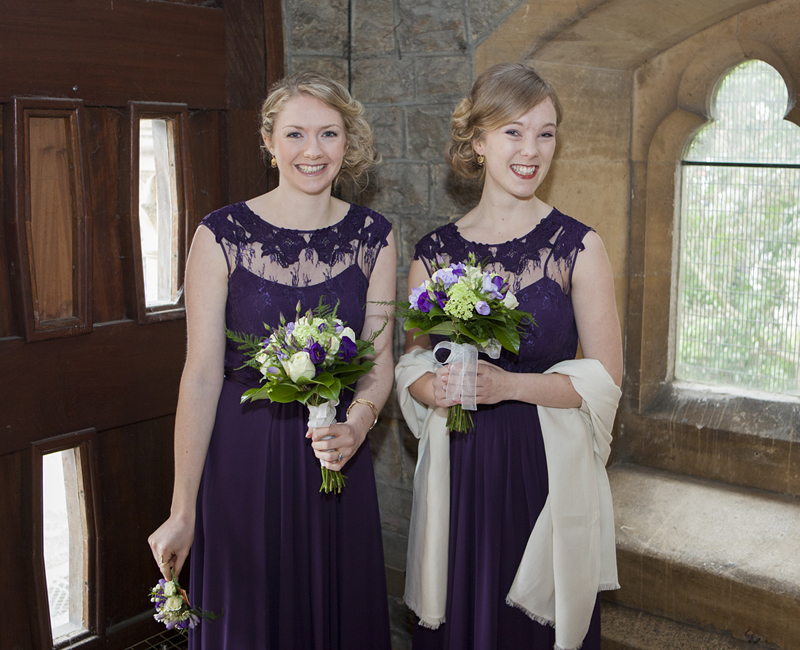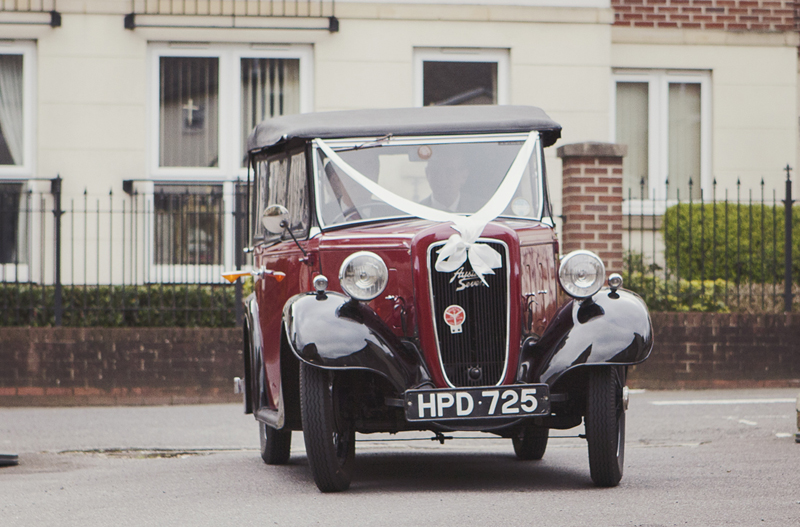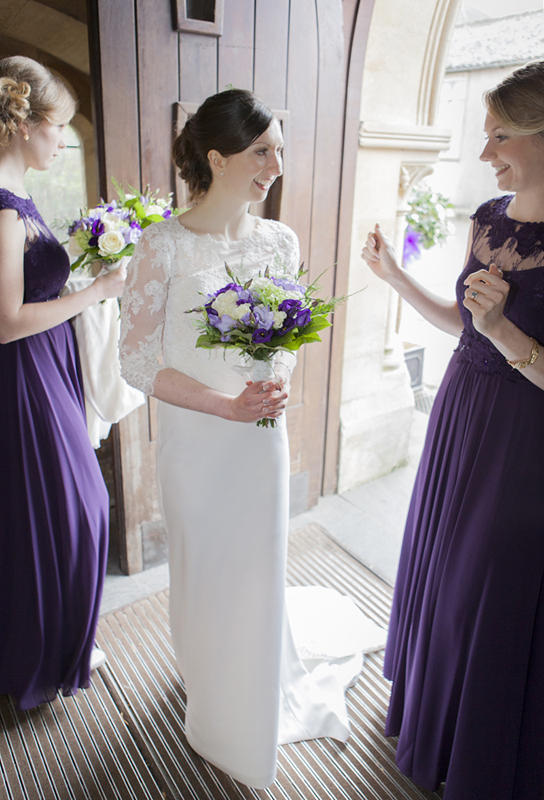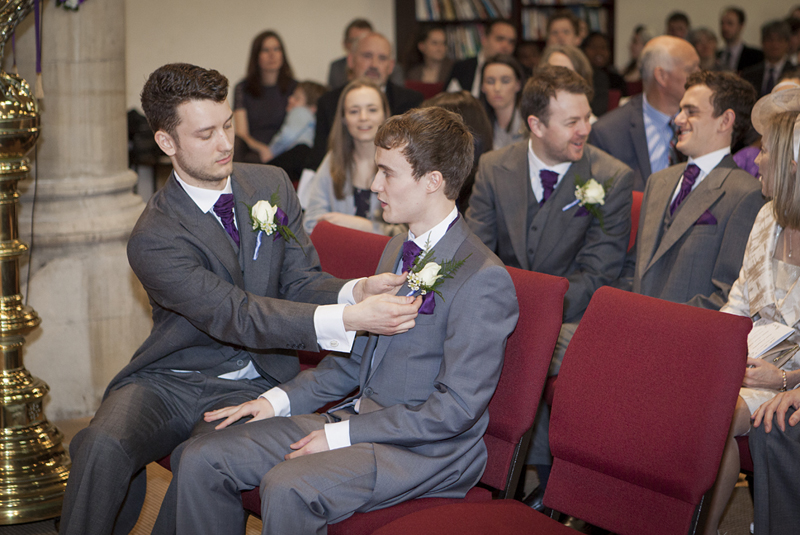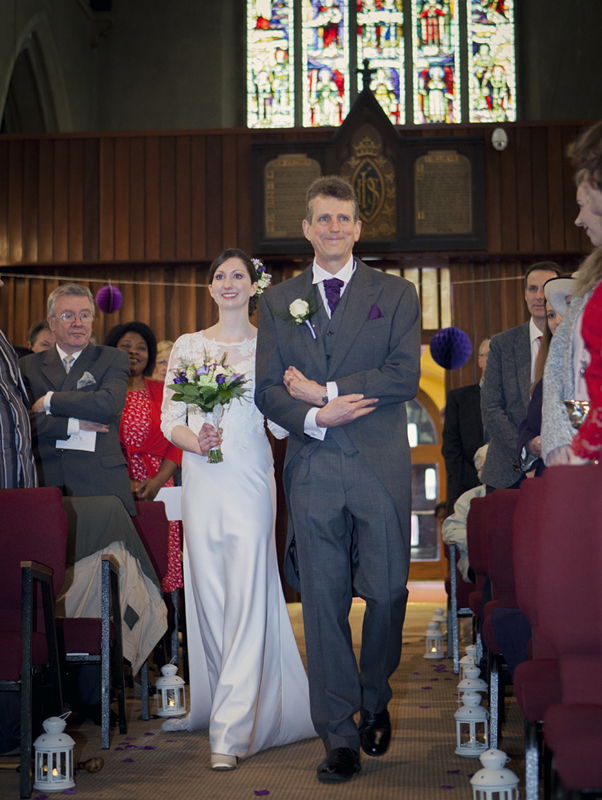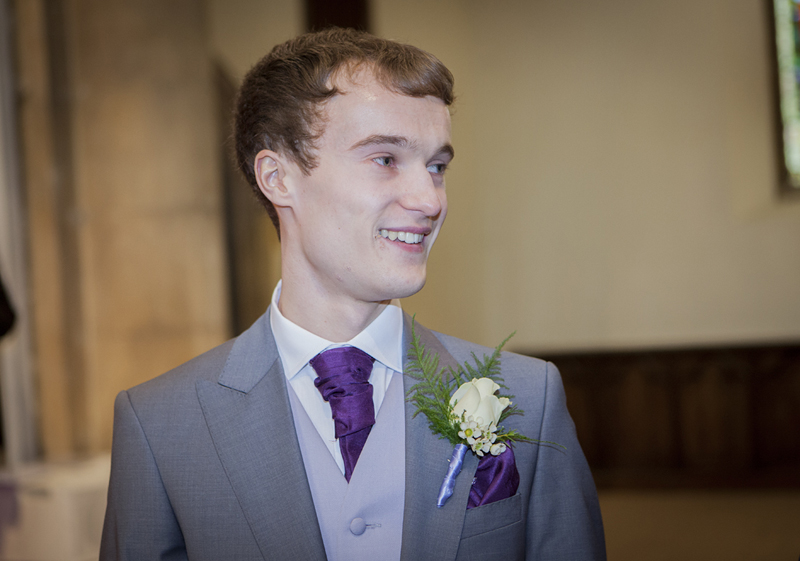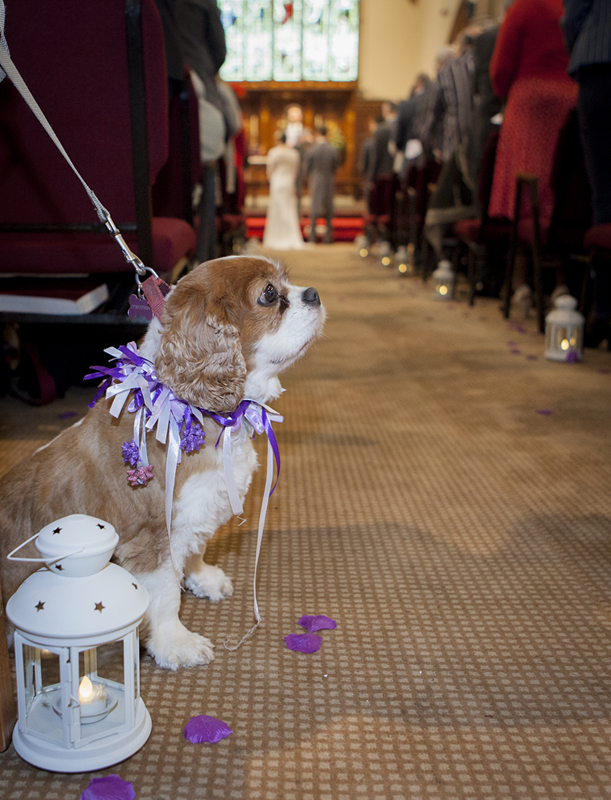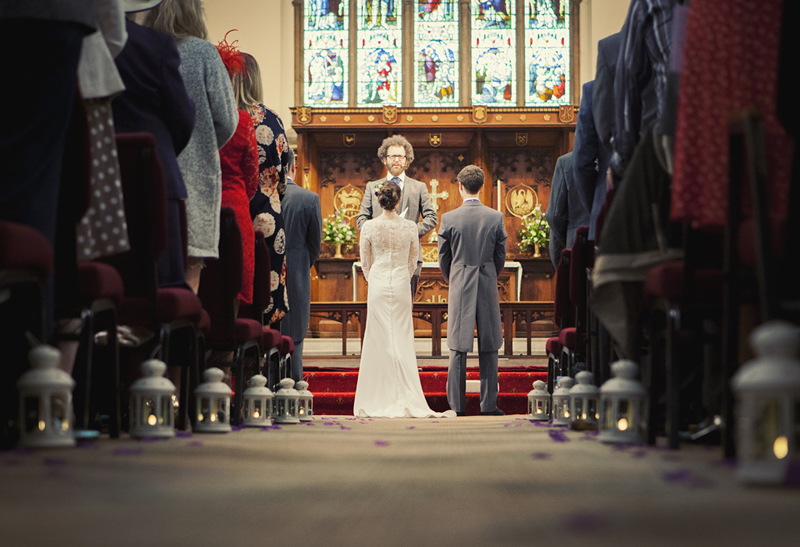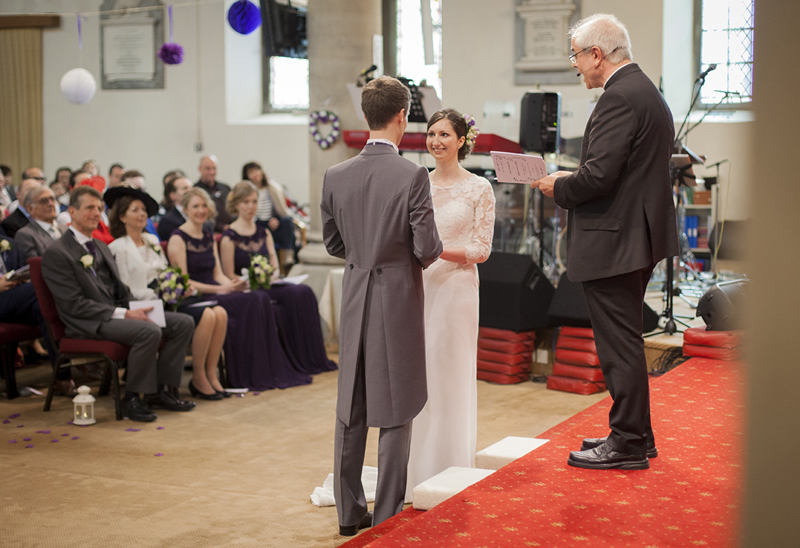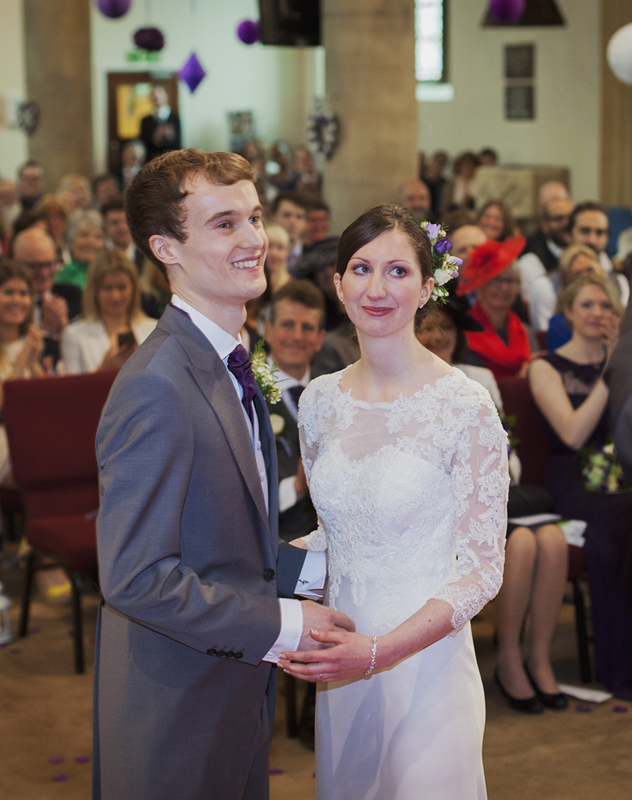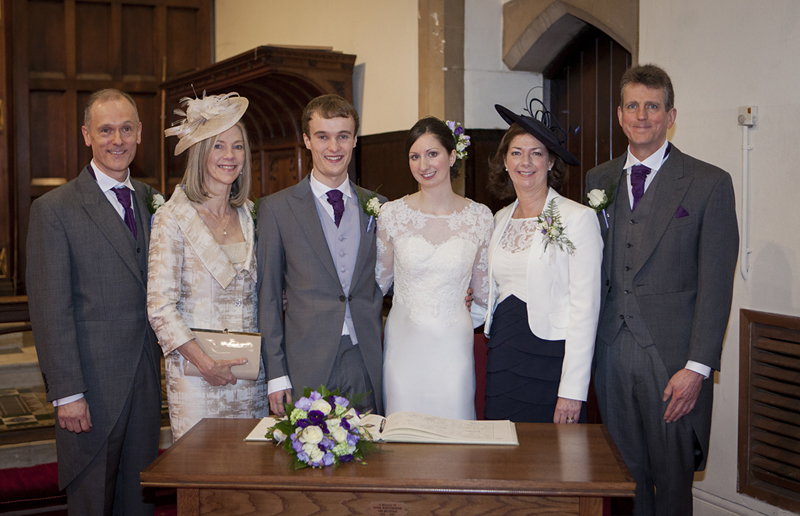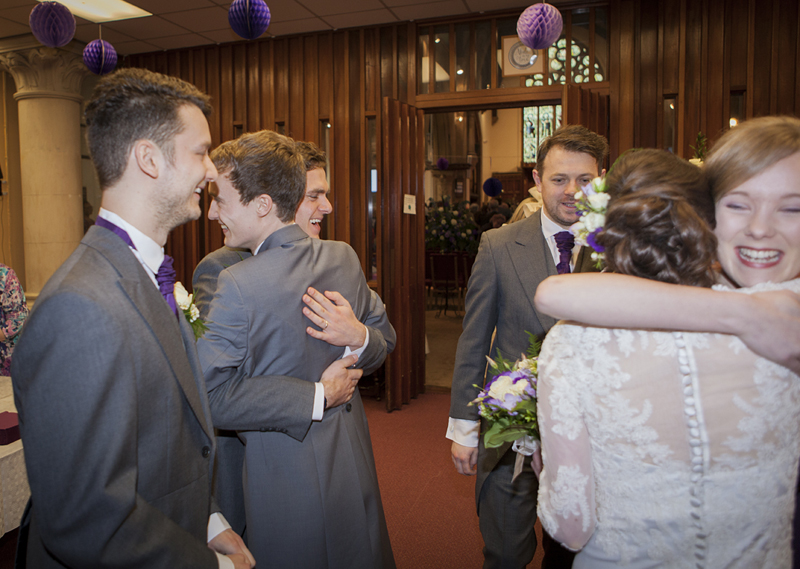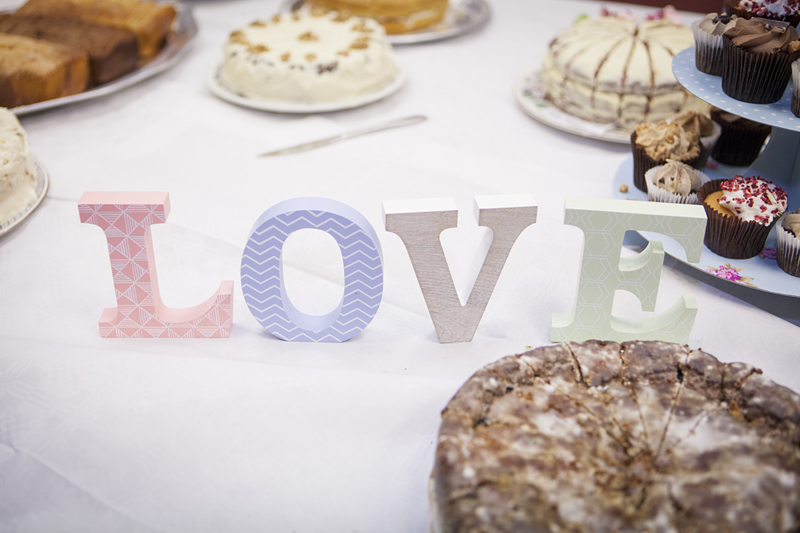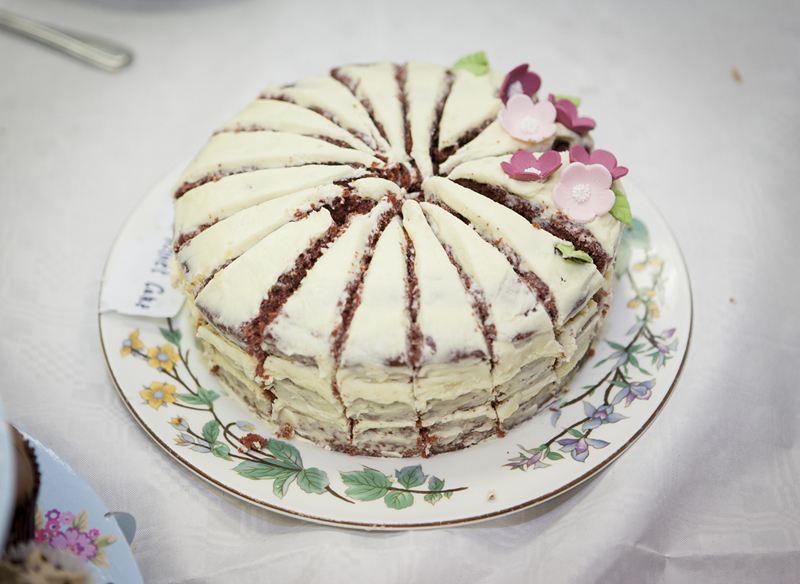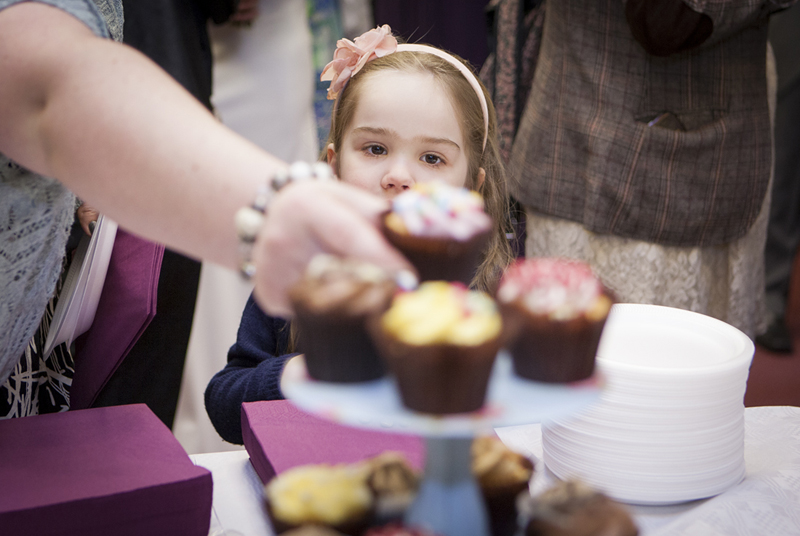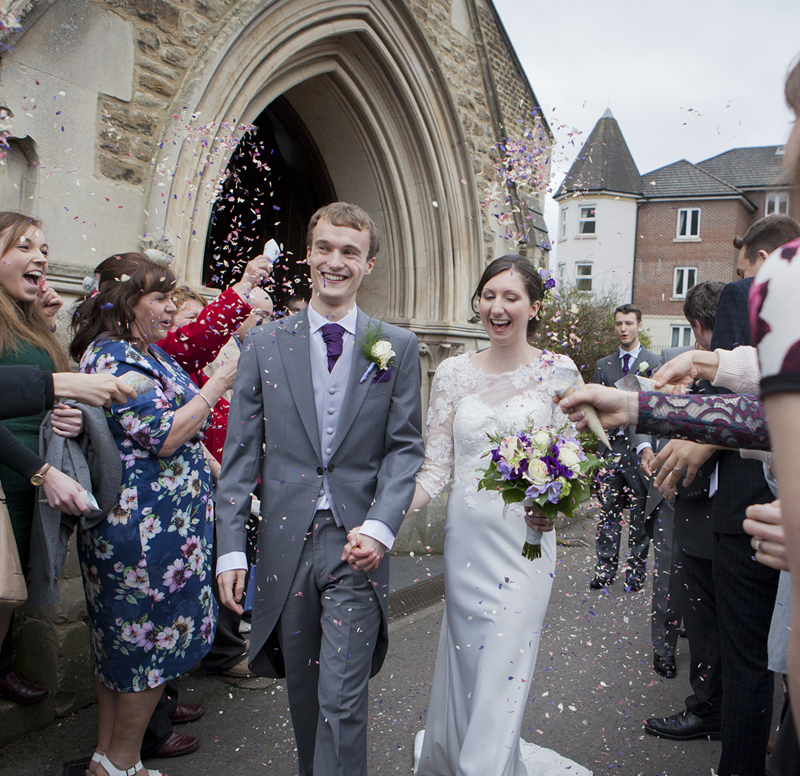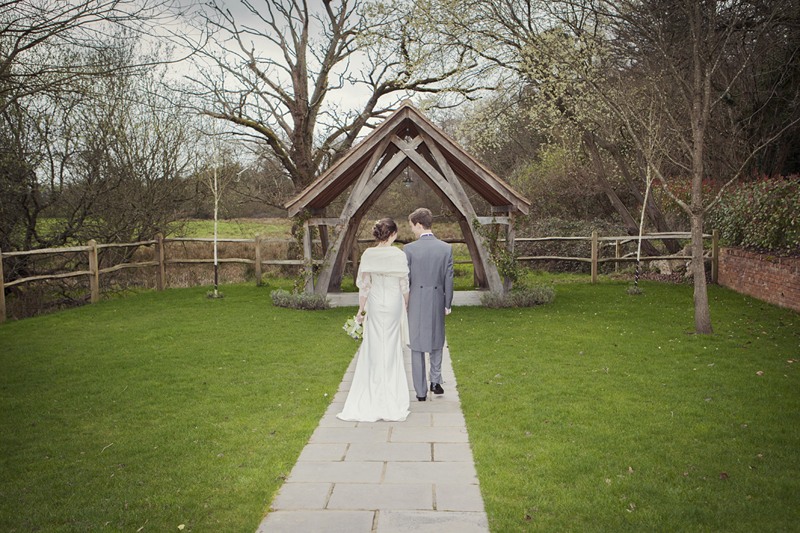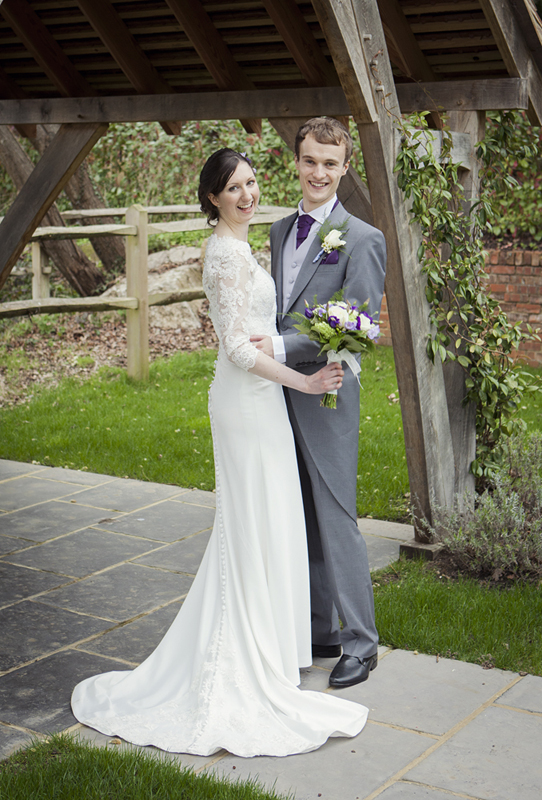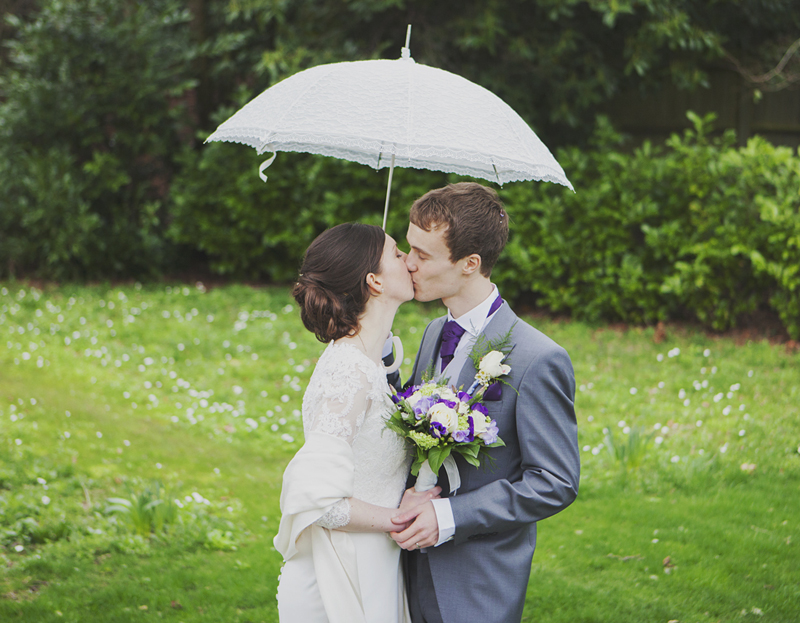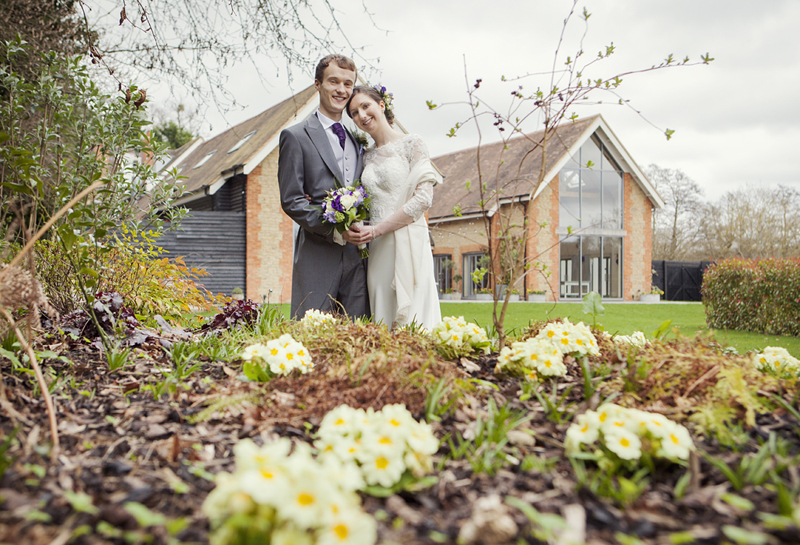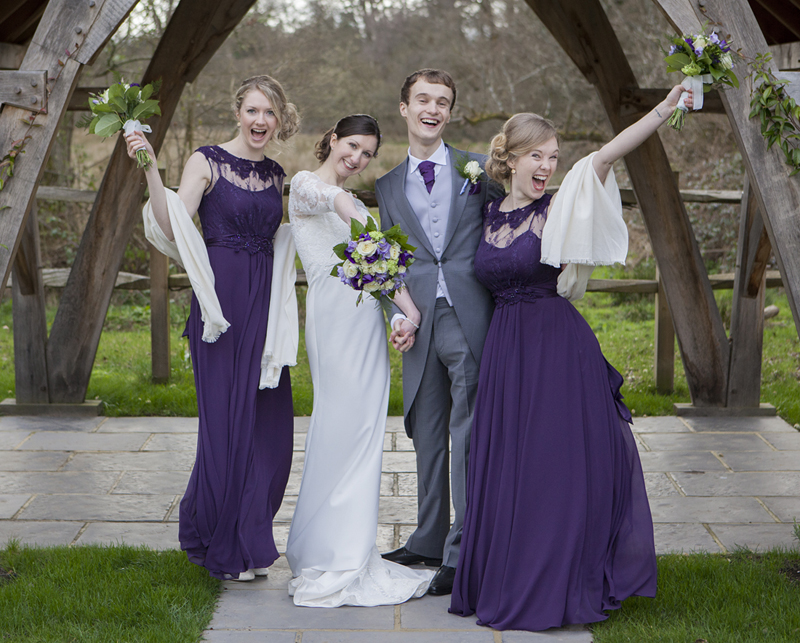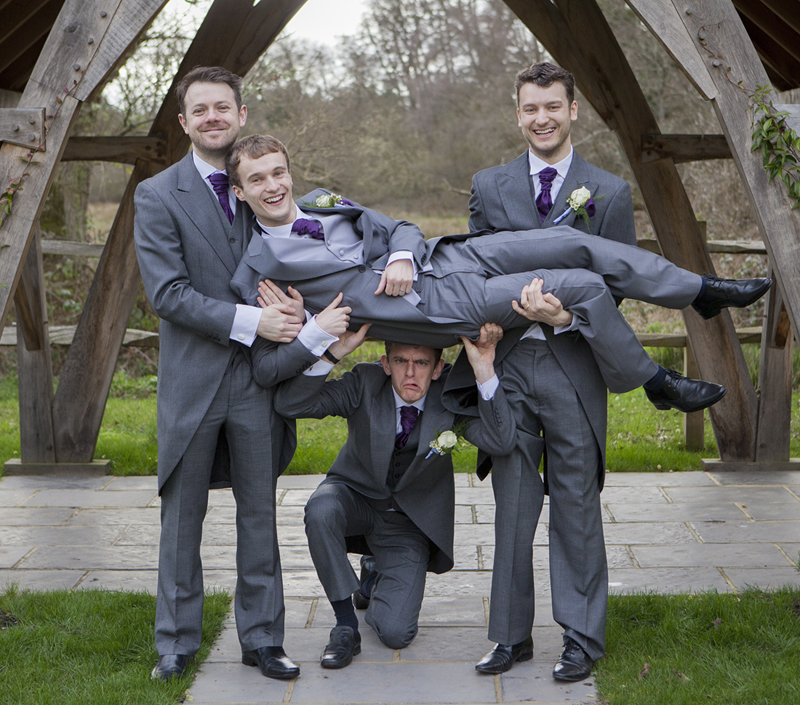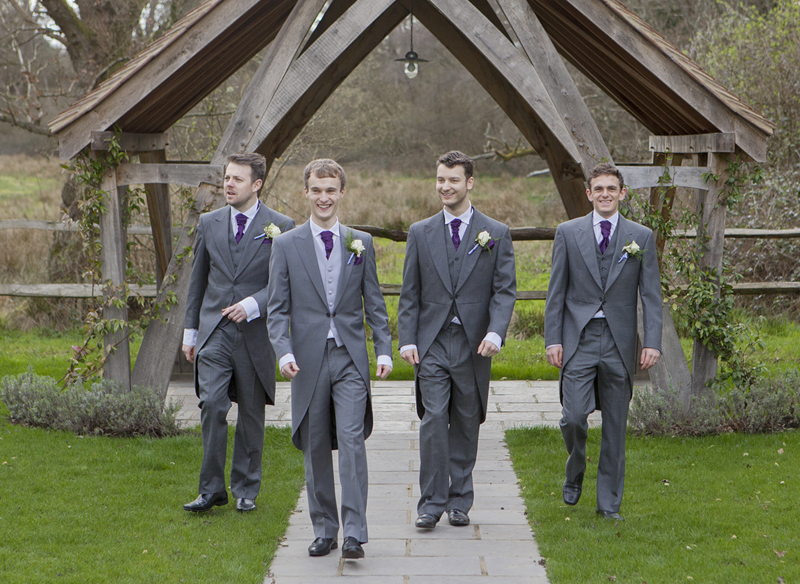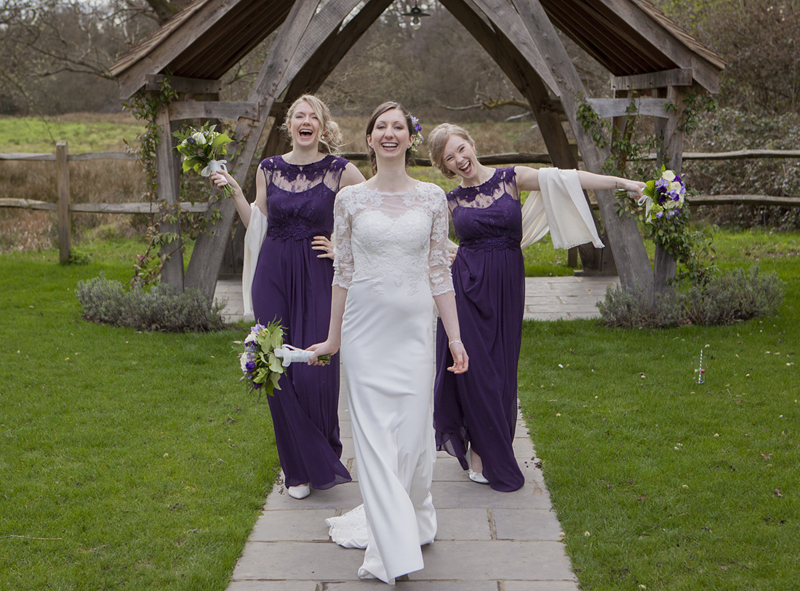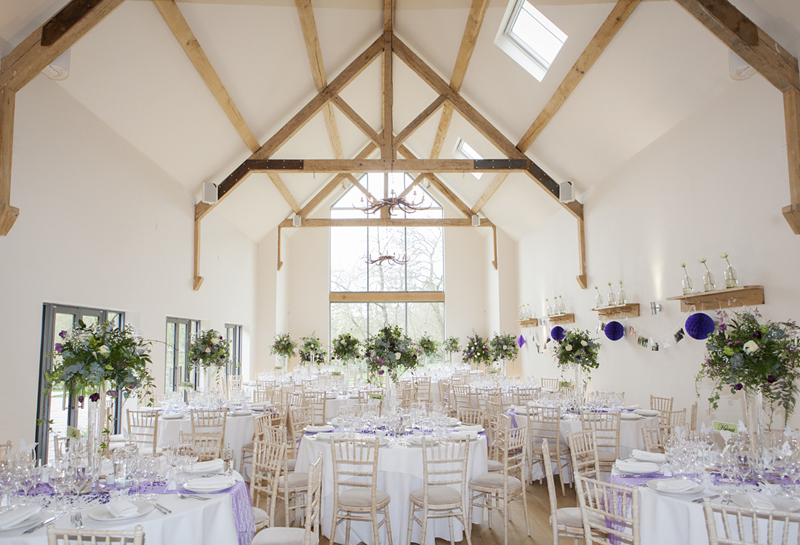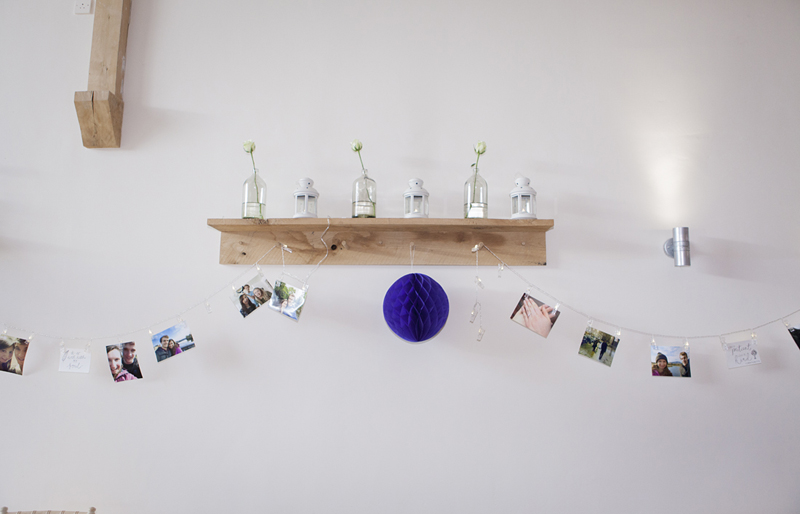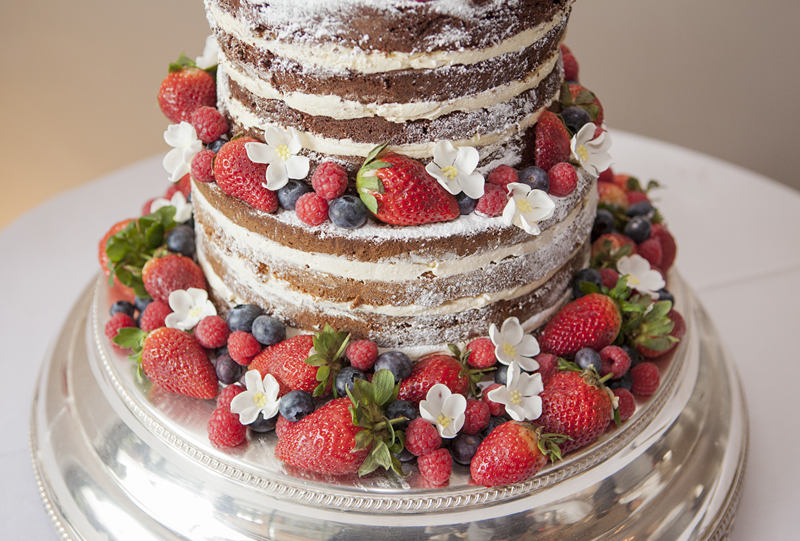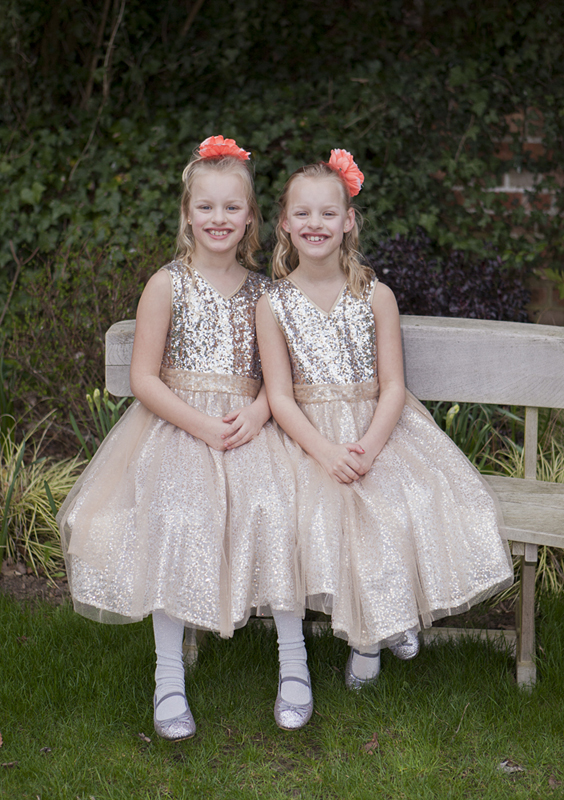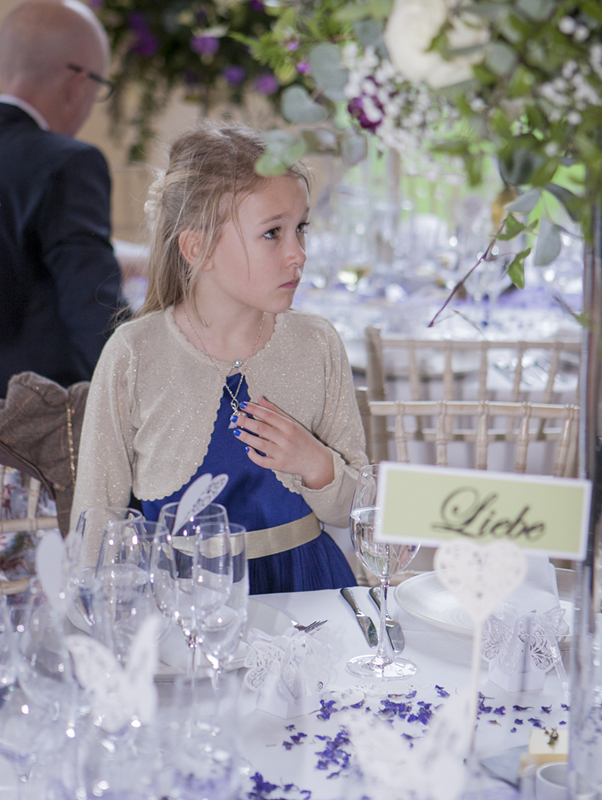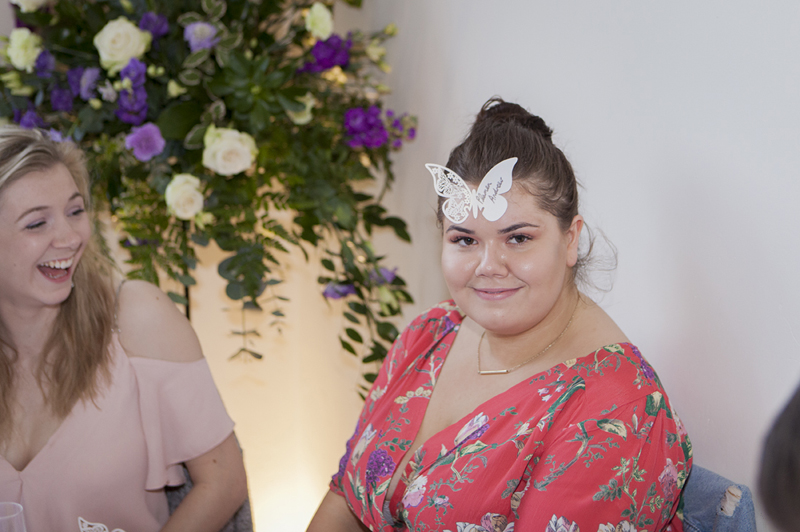 To see how I can help with your wedding photography at Millbridge Court or Aldershot Church, please don't hesitate to get in touch