Albums
I'm pleased to continue working with the beautiful Jorgensen range of wedding albums, as I have done very successfully for the last 10 years.
Jorgensen offer a fantastic contemporary range of very high quality products from modest to luxury end prices. I have provided many happy customers with their choice of wedding photos presented in these superb albums. You don't have to pre-book your album before the wedding. You can look at samples, enjoy your photos and take your time to decide later, as you prefer.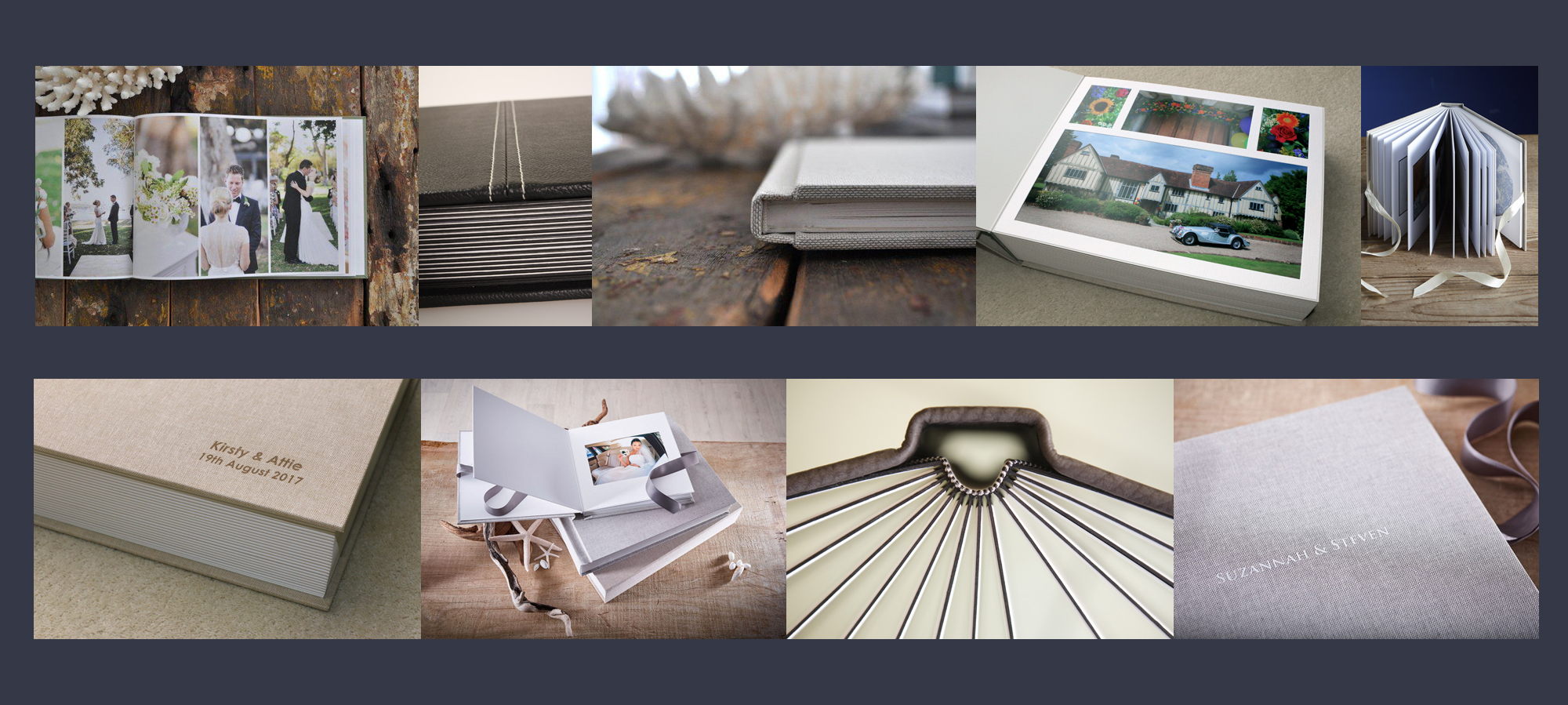 The process is simple and straightforward:
choose your album design and cover
select the pics you would like in the album
I work on a layout design and send you a pdf proof
you advise me of any amendments
album is then printed, assembled and delivered to you
Yours to treasure forever !
A range of smaller albums are also available. If you prefer to use you own album, I can design a layout and prints to fit your specified album. Of course, it is entirely your choice to have an album or not – there is absolutely no obligation.