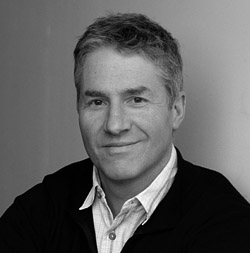 Bill is a highly commended professional wedding photographer, with years of experience shooting many different styles of high quality wedding photography.
I think I'm good at what I do (should be by now!?). I love my work, and I love photographing wedding days. I enjoy how the whole day unfolds, and I want to capture this natural story for you, in your wedding photographs.
Your wedding day is a very real event and for me, each one is unique. Your wedding day story will be your own, and I will strive to get my best record of the emotion, details and unexpected moments that occur throughout your special day.
MY STYLE
If people ask me "what is your style of photography?", I don't think of myself as a photographer with one particular style. I can offer you a blend of various styles of photos, through your wedding day – depending on the venue, the season of the year & your own tastes. I am naturally creative and like to approach each of my weddings as a fresh 'opportunity of discovery'. So on the day, I am closely tuning in to what makes your day unique and special to you. I will have previously discussed the flow of the day & shown you different colour style options, which can be applied in the editing stages. So I go in prepared and eager to capture lots of details and natural moments, to put together your wedding story.
I use my strong experience to be well prepared for what happens, to assess the best light, to be relaxed to work well with 'my couple', to work optimally and efficiently within the venue/weather conditions, and apply my best artistic interpretation. I aim to be as unobtrusive as I can be while I work, so you have plenty of time to enjoy your day with friends & family.
I frame little stories, look for genuine, natural moments, capture people being themselves, explore colour, light, texture and 'arty studies' that inspire me. I genuinely still get touched by photographing people happy in love (aahh – bit of a softie, I know) and want to translate that into something special for my wedding couples.
TALENT AND EXPERIENCE
You will get a great service and beautiful products see prints and albums.
I'm always working to offer that bit more with my wedding pictures. It's an ongoing discovery, an evolving process. New styles/techniques come along. Old styles come back – film is having a resurgence, although I prefer to create this look digitally (love nor money will not tempt me back into a windowless darkroom in 30 degrees during the summer !!). I am a good retoucher and will create different colour styles for you to choose for your wedding photos set.
I feel privileged to have been a wedding photographer for 17 years, to have captured so many personal moments for my clients. I have worked at lovely venues – churches, cathedrals, temples, hotels, castles, country estates, private homes, gardens, parks, fields, registry offices, villages halls, tipis, marquees, schools, boats, farms, beaches……wow ! cant quite believe it myself!
I studied fine art as well as photography, and this background helps give that extra bit of artistic flair and feel to my wedding pictures. I am a professional member of the Association of Photographer (AOP).
I also work for commercial clients, agencies, publishers, magazines www.billsykesimages.co.uk and find this experience compliments my wedding work. Producing top work for international advertising clients means that I don't accept any less quality in my wedding photos. I shoot with top camera systems on the market, and use the highest professional quality hardware and calibrated software for digital post-production work.
GENTLE TOUCH
I don't much like my photo being taken or at least I don't usually like the results! I can often look awkward, shifty, even 'downright dodgy'! I am therefore sensitive to my wedding couples' feelings with the camera aimed at them. I look to be as unobtrusive as I can on the day. My calm, friendly, jokey way with people ensures I capture moments at their most natural and relaxed. My favourite photo of us at our own wedding was when we were sitting on a bench, laughing together and totally unaware of any photographer around. If couples comment after the event that they didn't really notice me a lot of the time, then I'm pleased.
I offer a combination of reportage-style, with semi-posed and traditional groups to suit your needs. I look for real, emotive pictures of the couple and their love for one another see portfolios.