Steam off for a vintage Southampton wedding for Paul and Justine's special day! Two intriguing venues, plenty of creativity, oh and bucket fulls of rain….read on….
Preparations were getting gently underway, when I arrived at Justine's lovely home. I loved the decor and colours to play with compositions in the photos. Sunflowers were in evidence to key in nicely with the deep blue bridesmaid's dresses. Justine is naturally creative and together with Paul, had made many decorations for their Southampton wedding. It was a touching moment when Justine presented her Dad with a special gift of worded cuff links.
I left the bridal party to intercept Paul at the Duke of Wellington pub in Bugle Street, close to the Tudor House  – special venue for the ceremony. Two historic Southampton landmarks. Paul's parents looked great in their vintage suit and dress, as supplied by Paul's father's clothes business. Paul was very dapper himself, sunflower tie and blue waistcoat to match the bridesmaids. After a few 'sharpeners', it was a short stroll down to The Tudor House.
Some nice shots of the bridal party outside the old exterior, as they waited for Justine. Then she arrived, in a splendid old car to complete the vintage scene. A very beautiful bride, in a very pretty dress. Btw, I really should improve my knowledge of dress styles (apologies), all I can say is that it had delicate lace neck and a retro look ?! Justine, took a few moments to compose herself on the staircase, before making her entrance into the ceremony room, preceded by her bridesmaids, to greet Paul. He lifted her veil and the ceremony commenced. It was an intimate atmosphere in the old room of this special, old venue.
Meanwhile a torrential downpour had started outside and with the rain being fairly horizontal, it was an easy decision not to venture outside for photos ! Bit disappointing maybe, but in a positive way, it intensified the effectiveness of the old paneled room with fireplace to add to the vintage style of the wedding photos. I loved the dark, ancient wood of the doorway (also dry and cosy out of the rain!)
Then all aboard a bus and off to the next chapter of the wedding day at The Stage Door Theatre. This is a fun place for a wedding, with lots of quirky retro decor and posters. The couple's hard work with all the decorations in the upstairs dining room were breathtaking and what a cake !! Plenty of celebrations throughout, with the top table starring on the actual cabaret stage. Dinner, speeches, cutting of the cake and a good knees up to a band led by a close friend of the couple. What an amazing Southampton wedding day with so much wonderful detail and creativity….was it raining ?! Did we care ?!
See Paul & Justine's full wedding day in my gallery section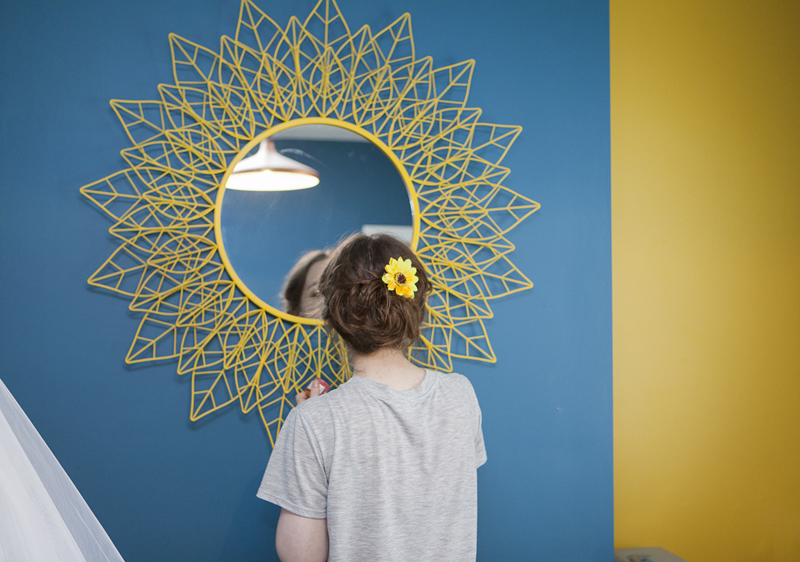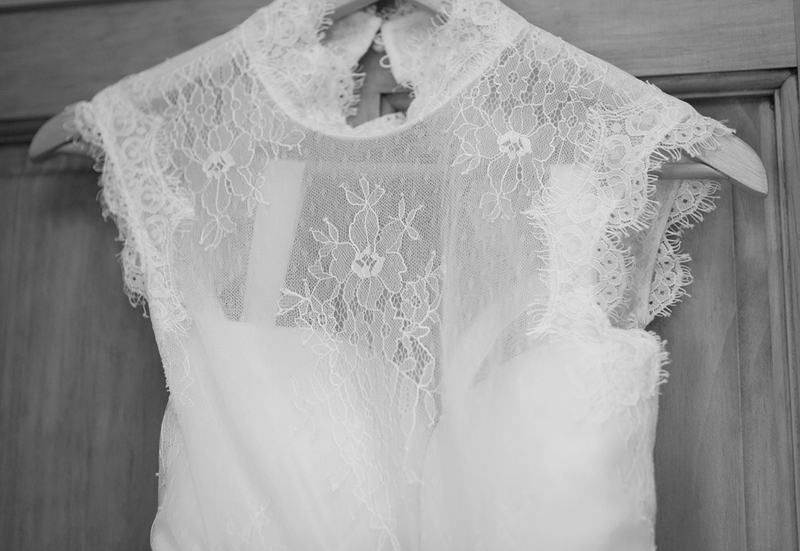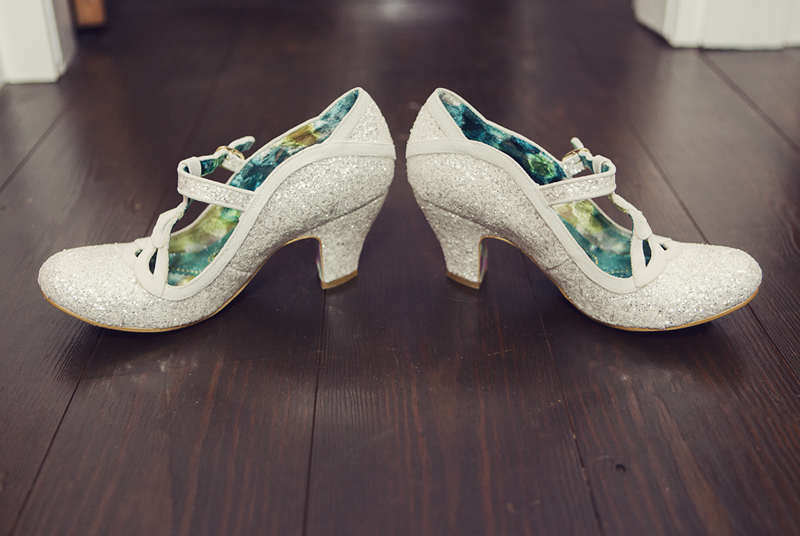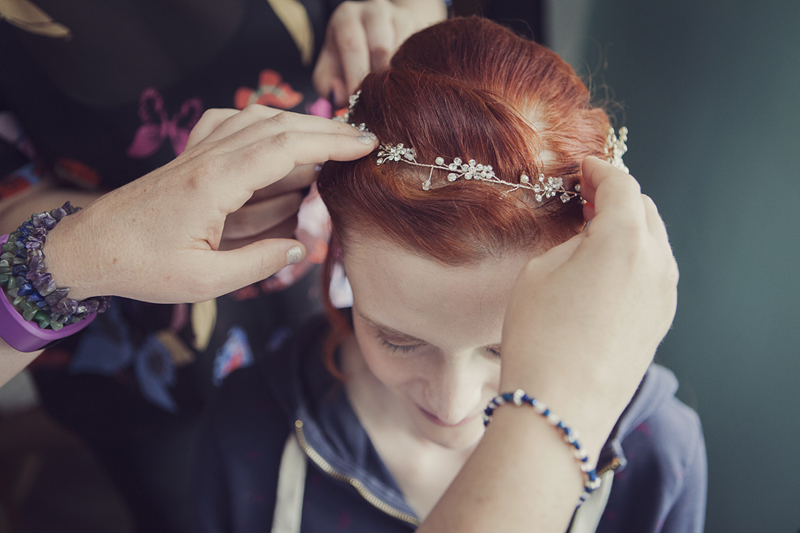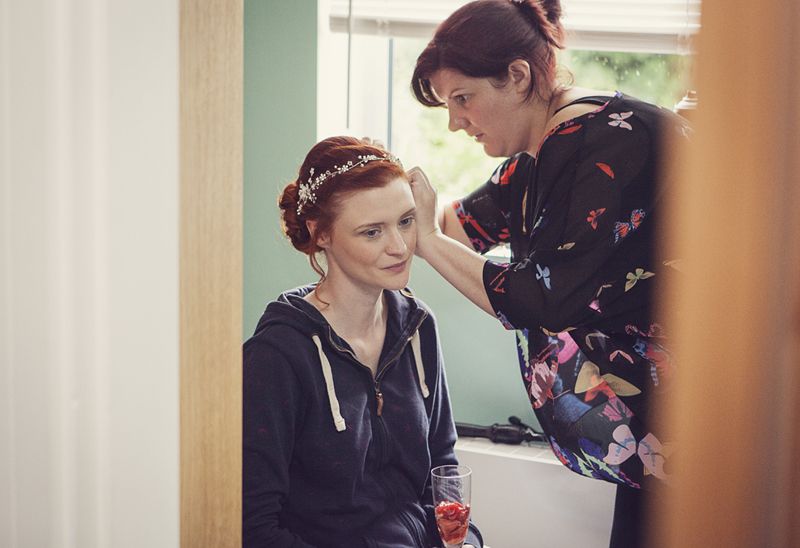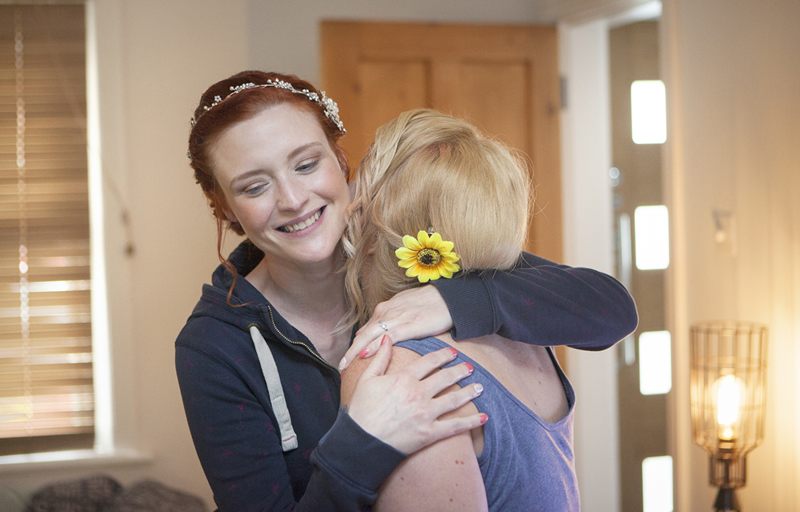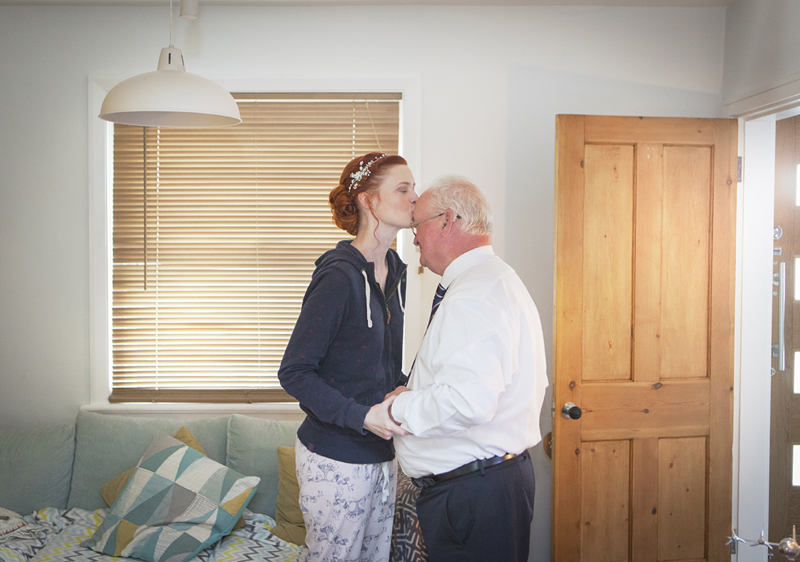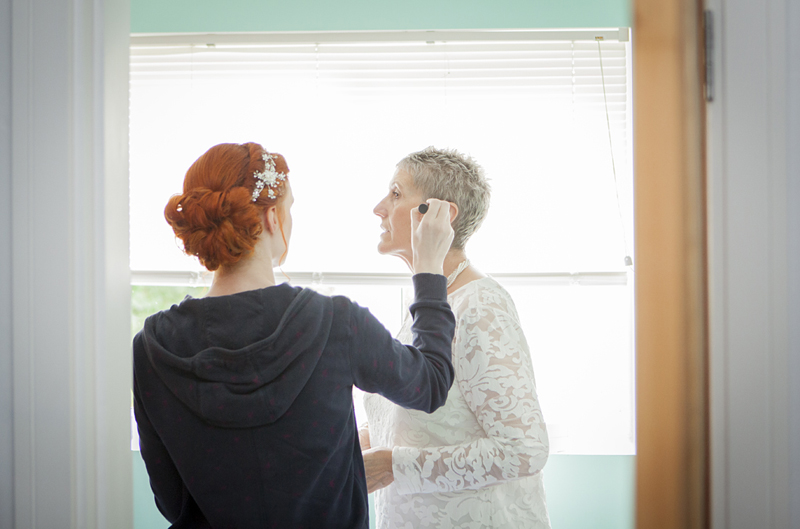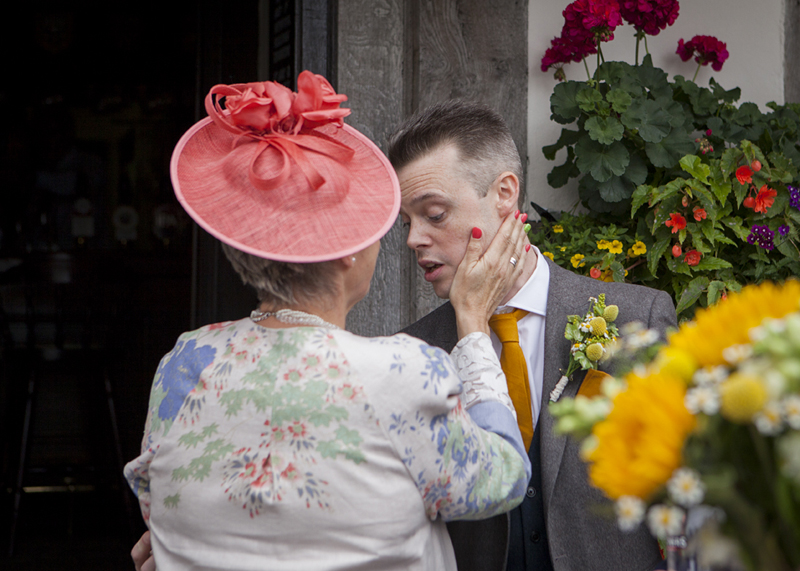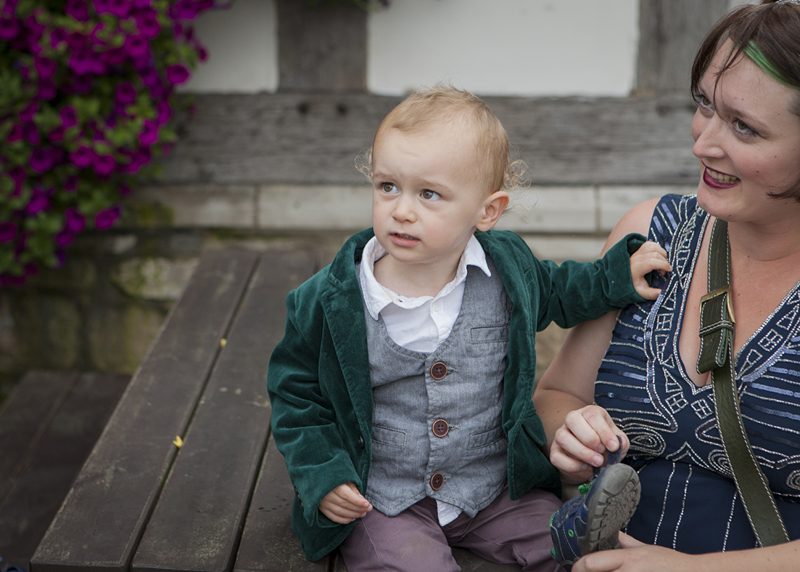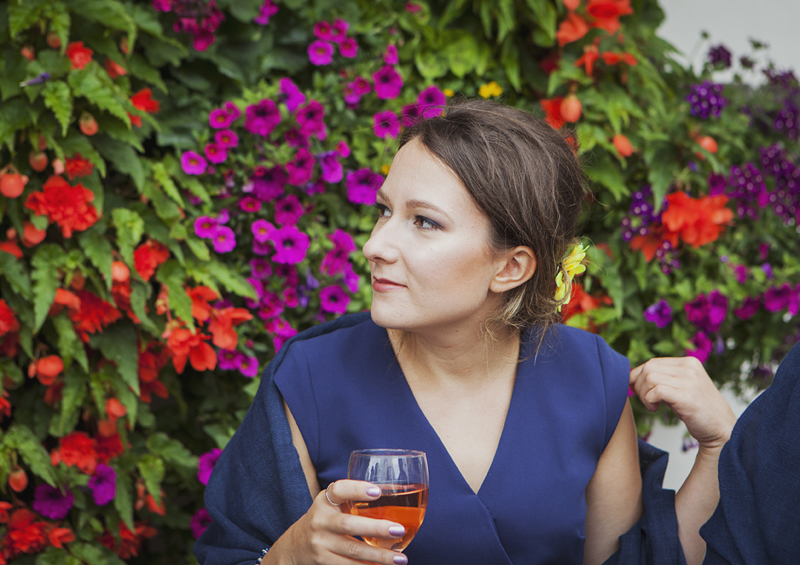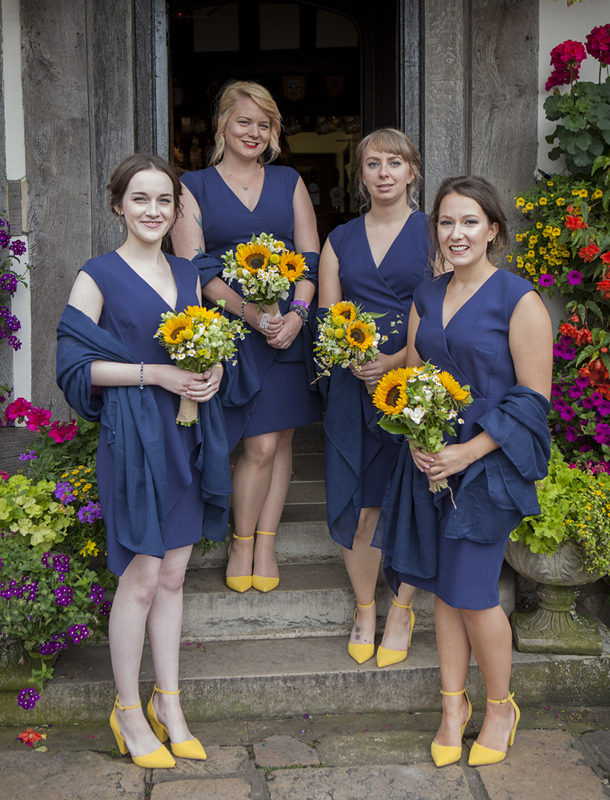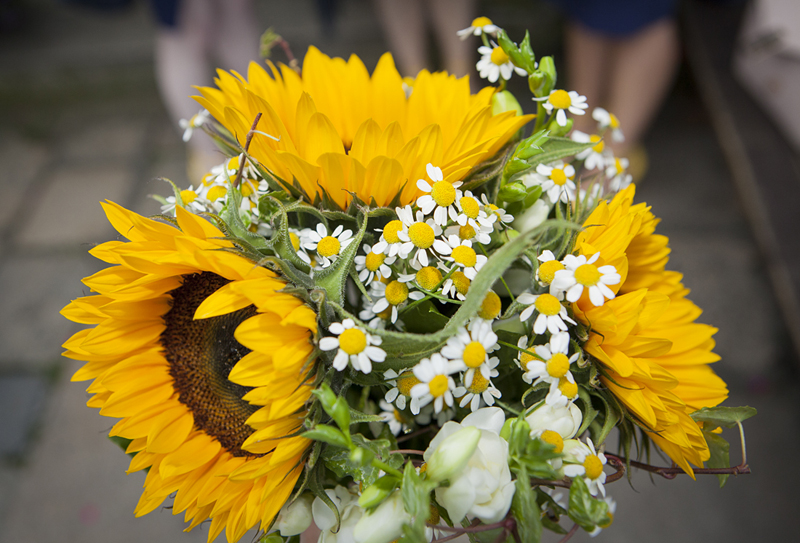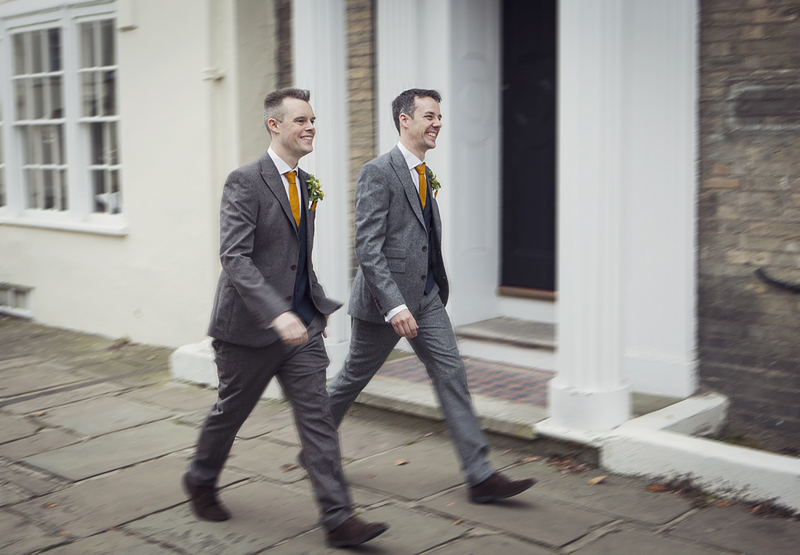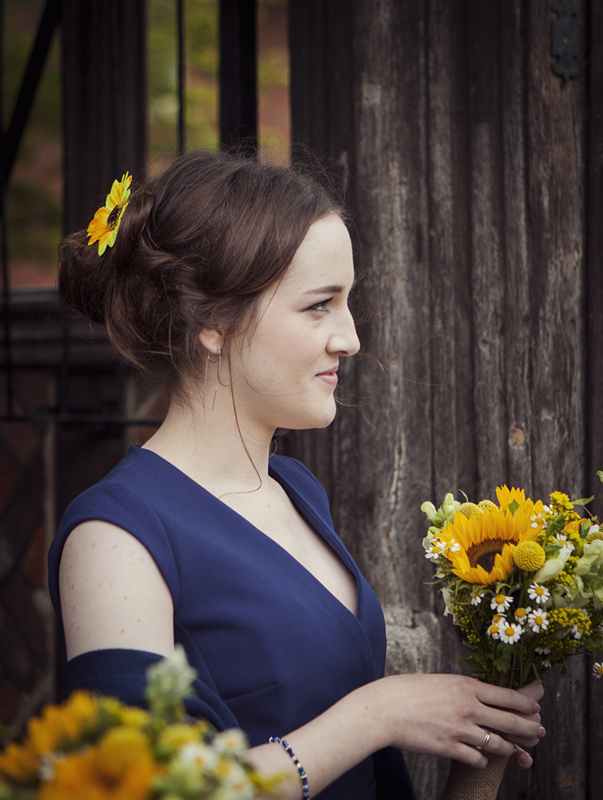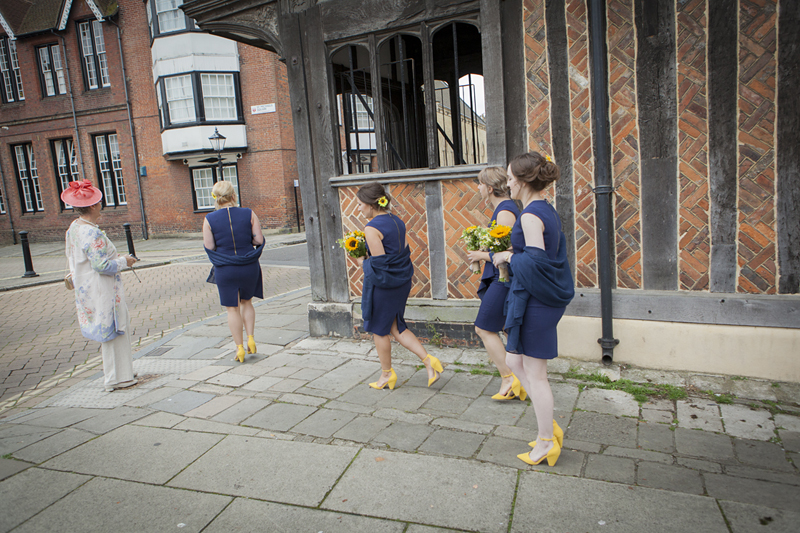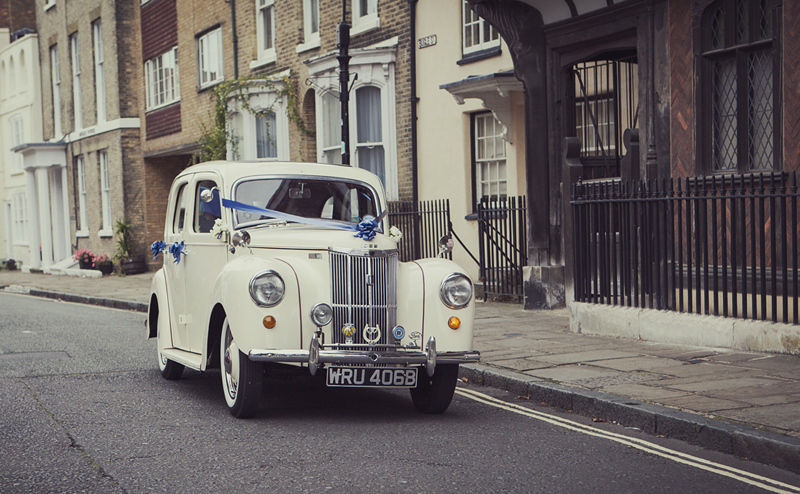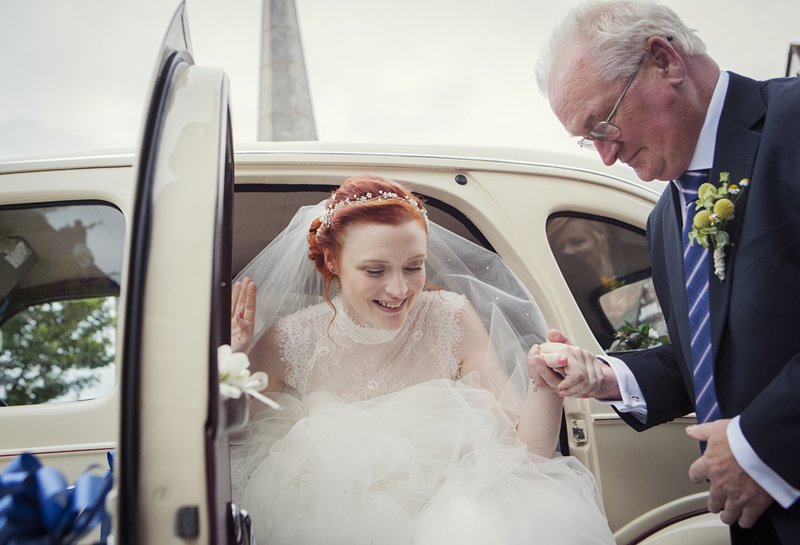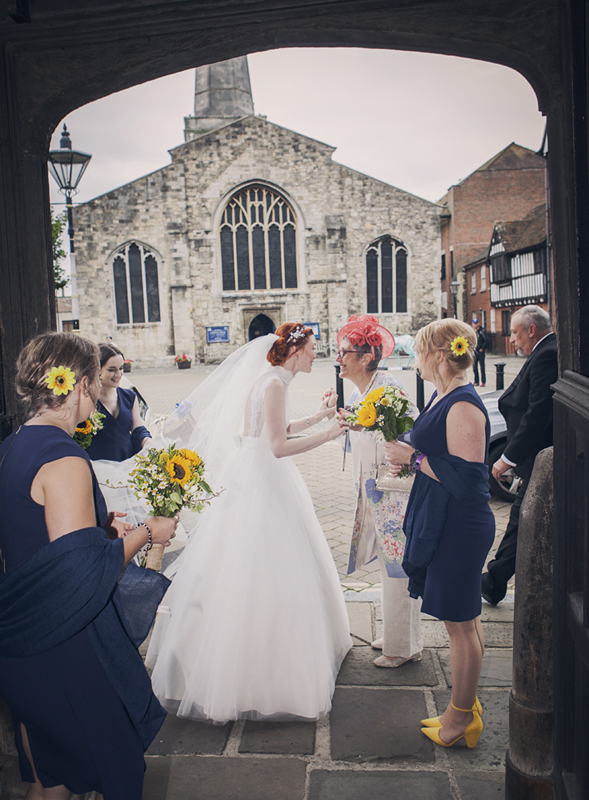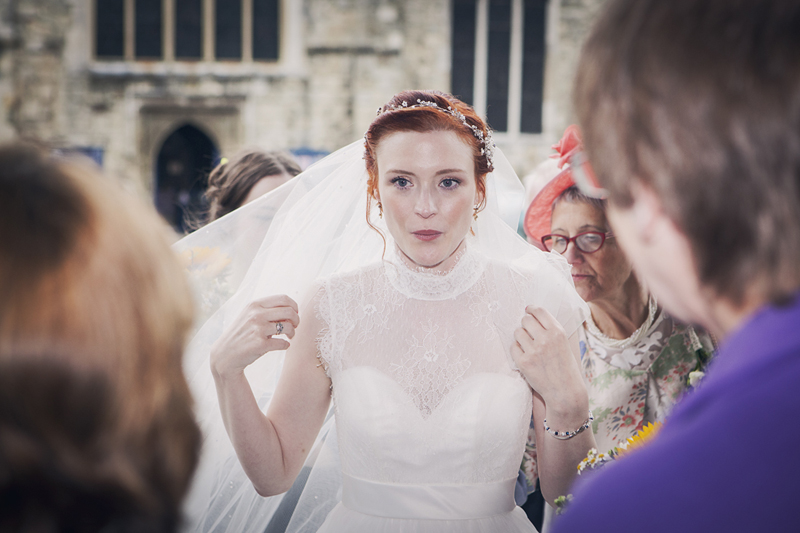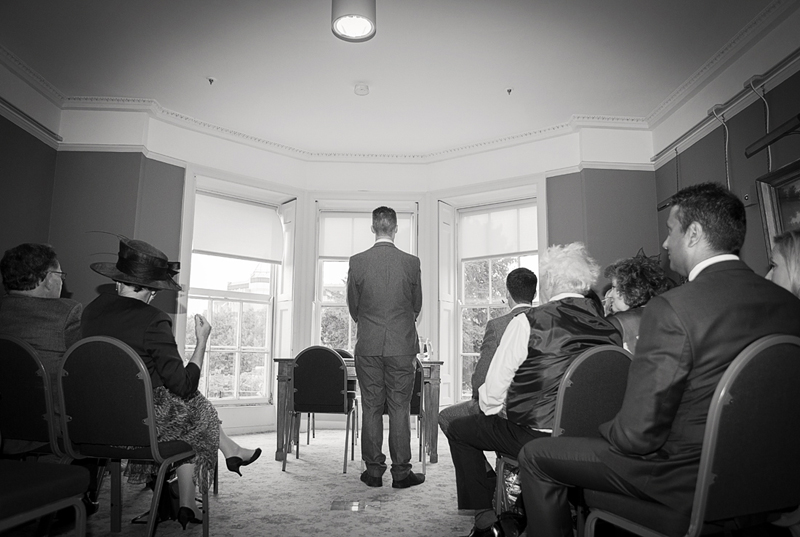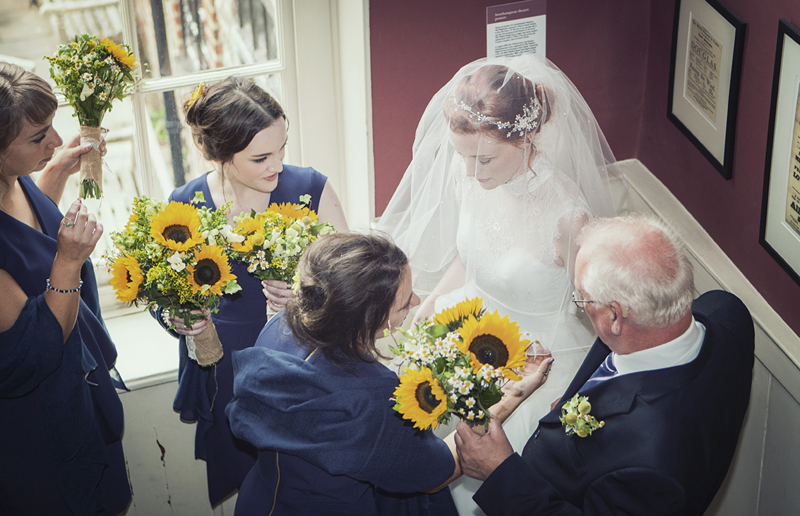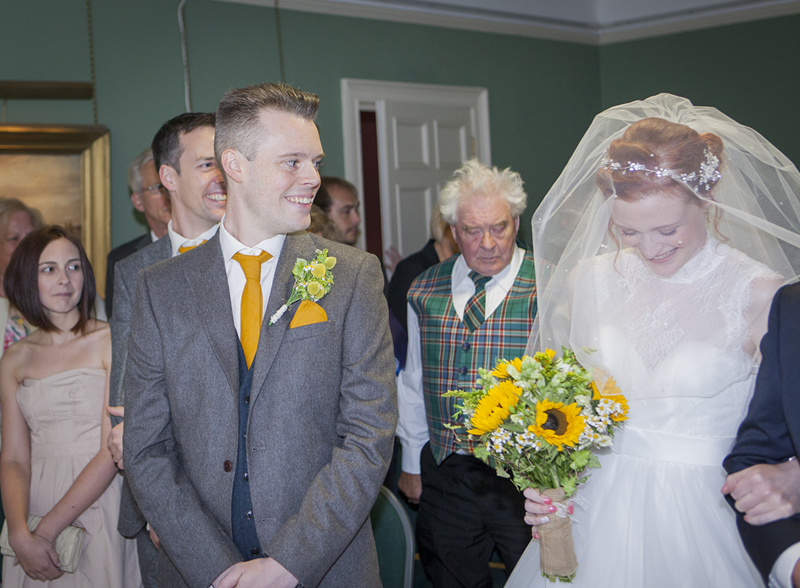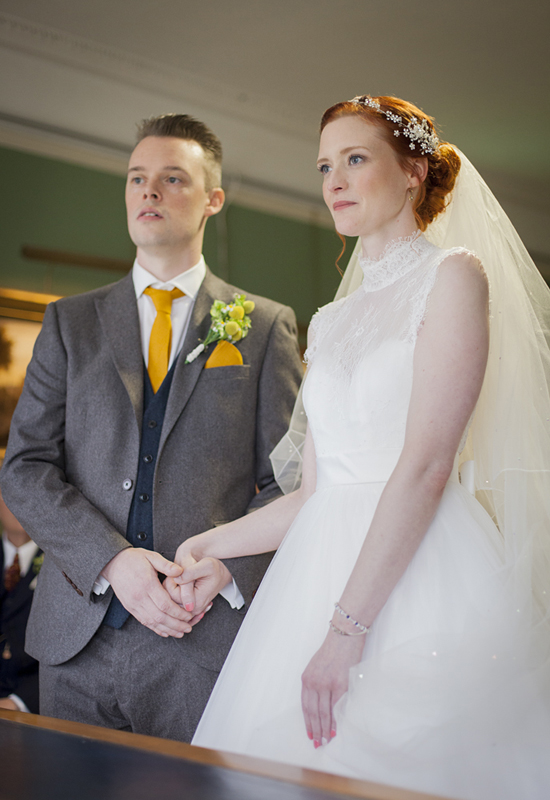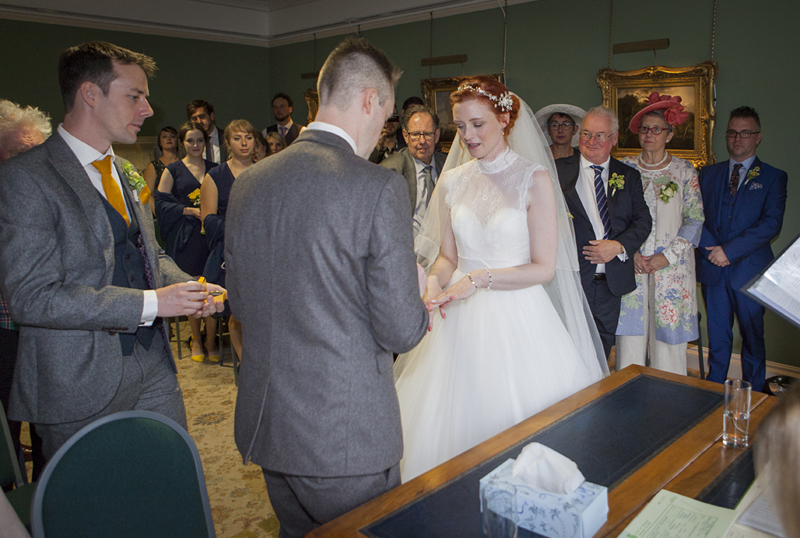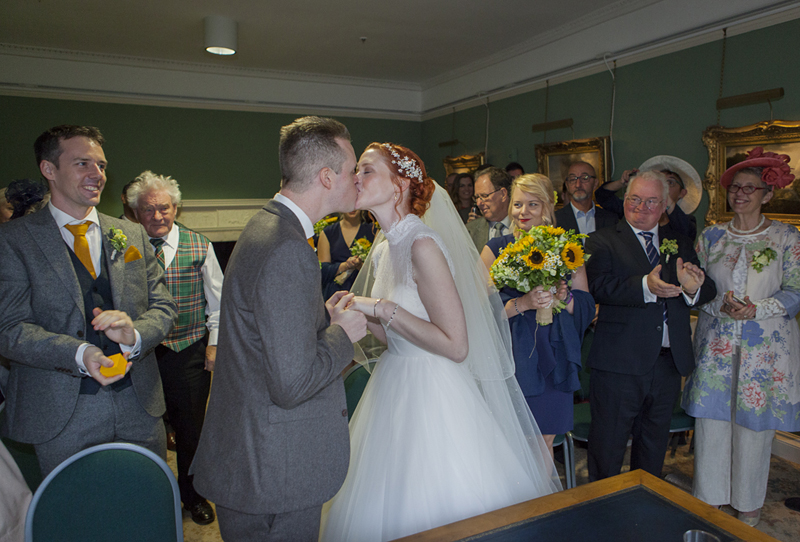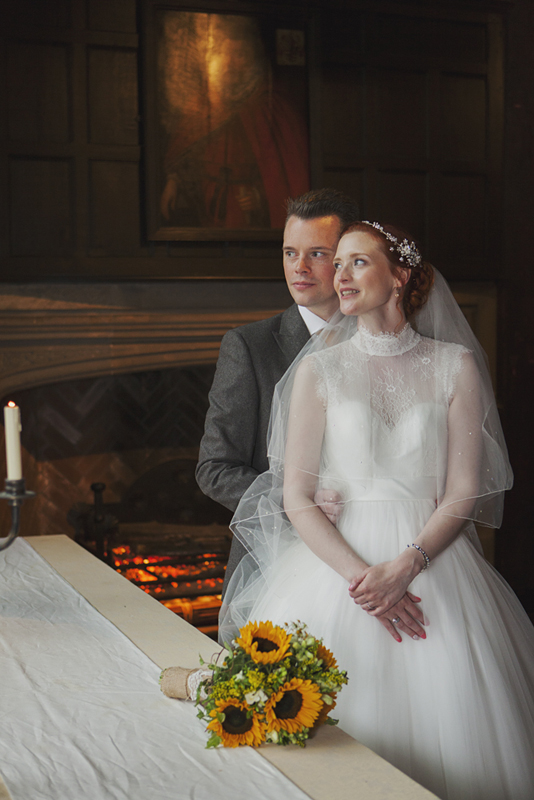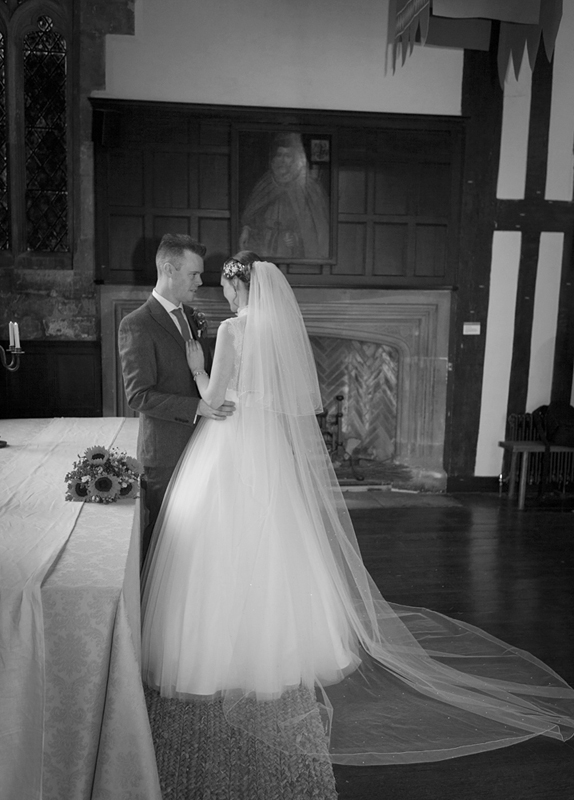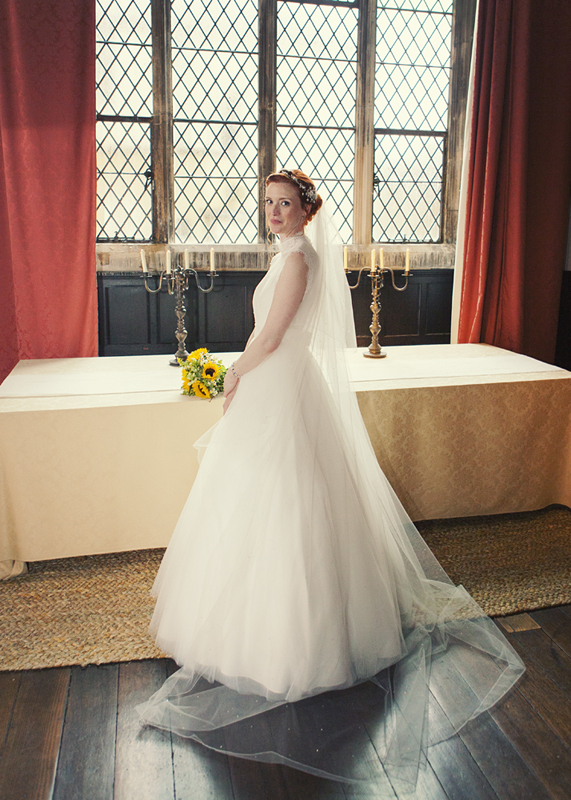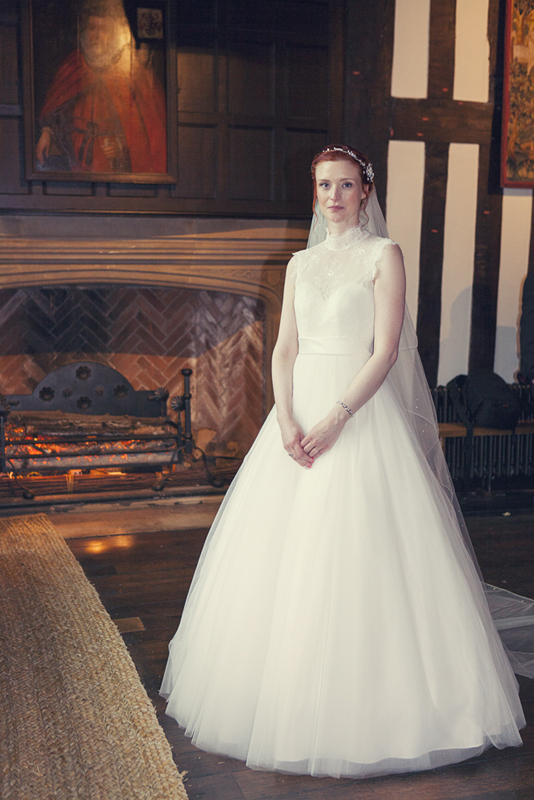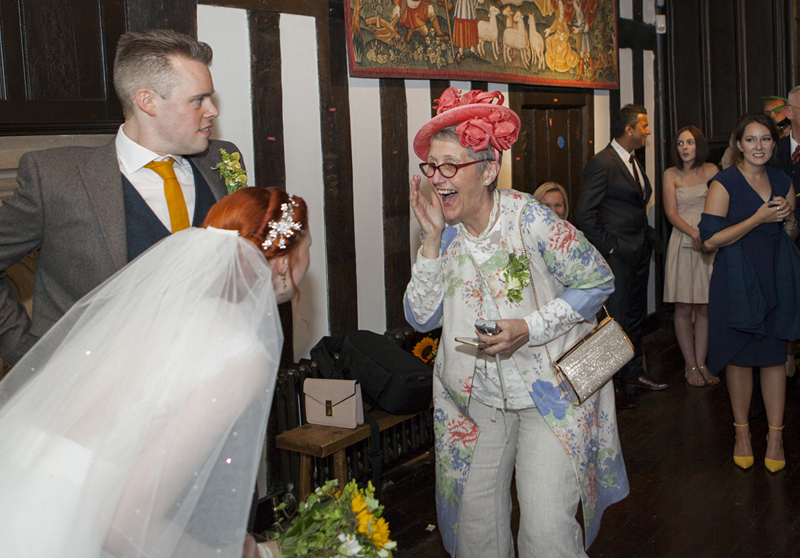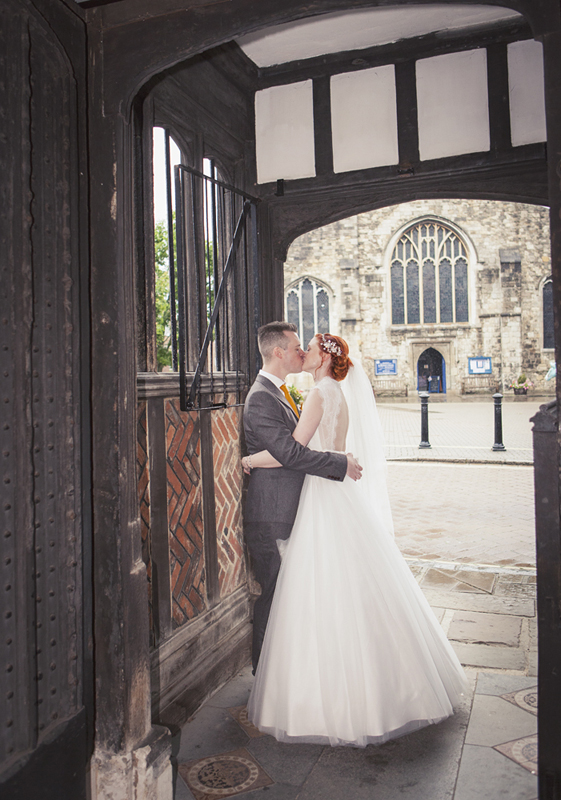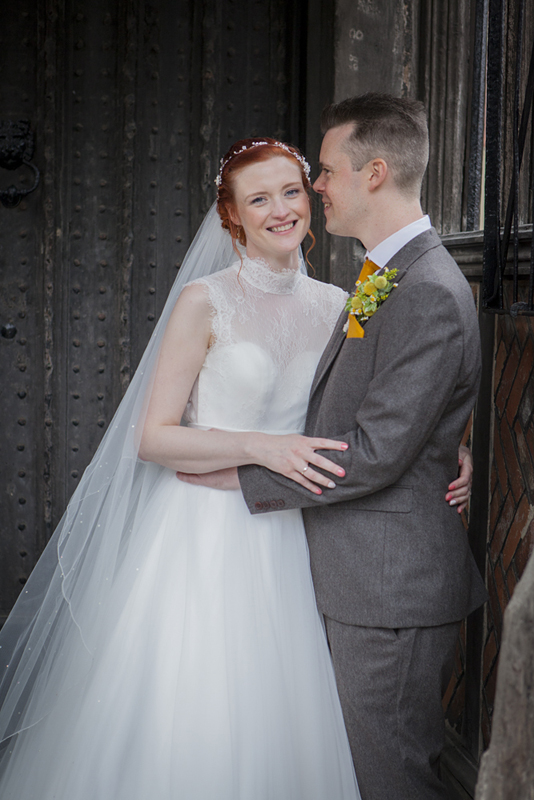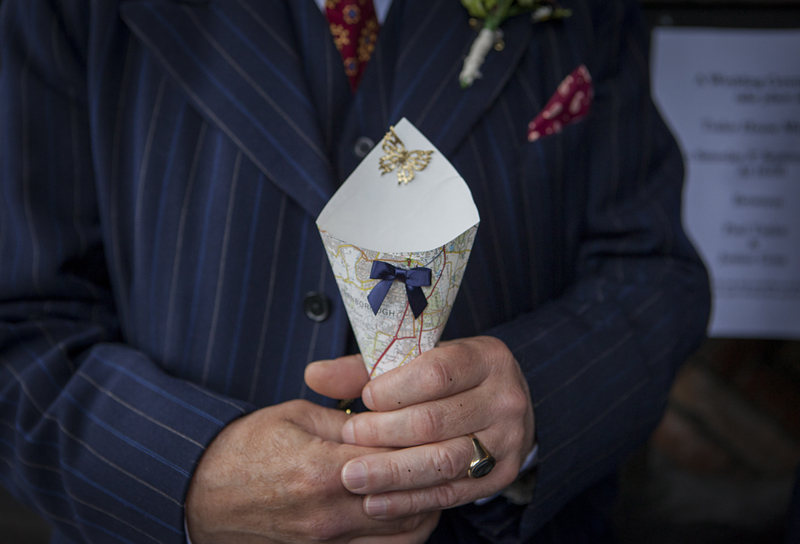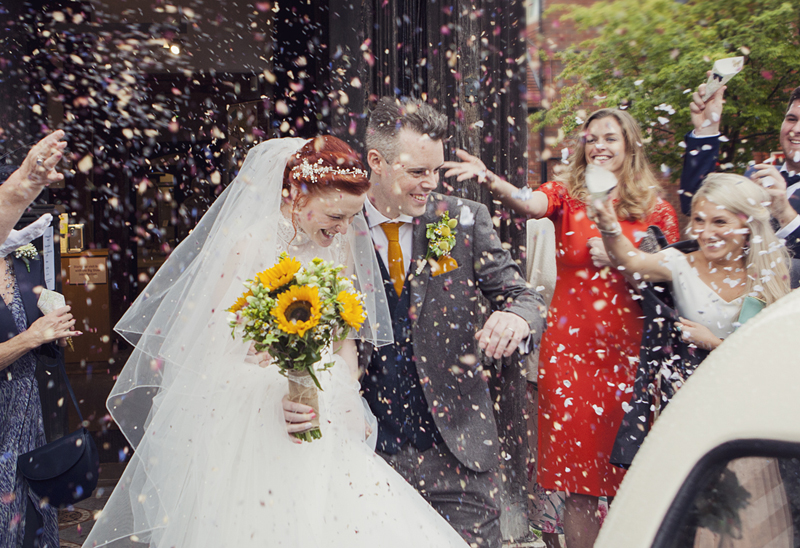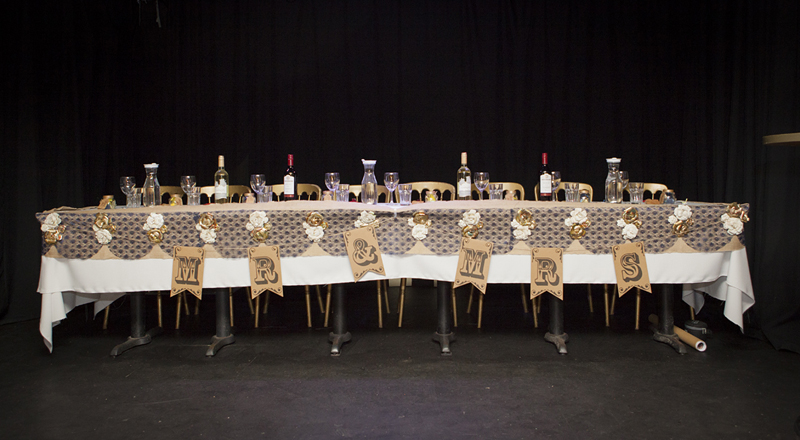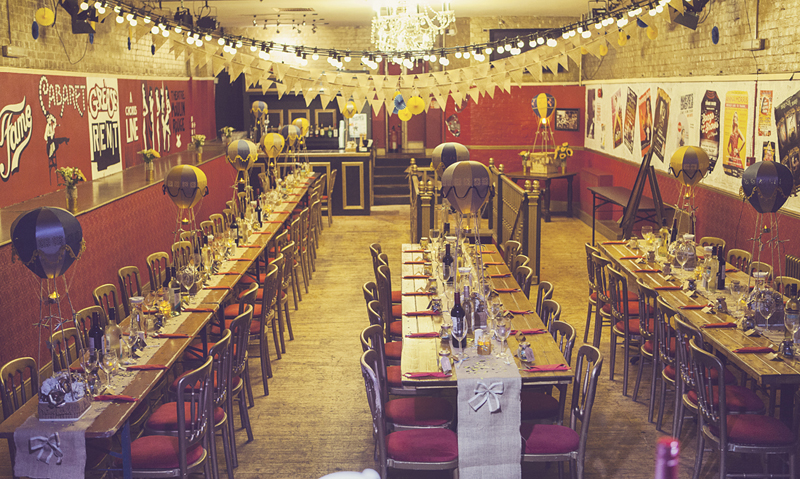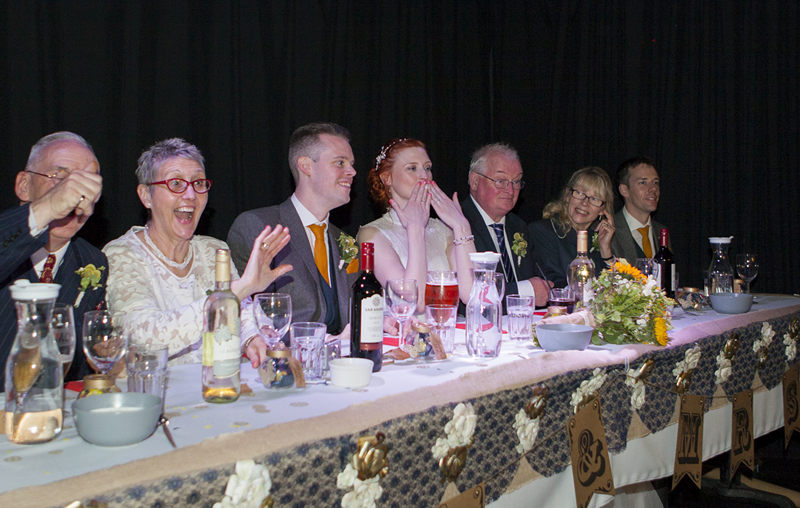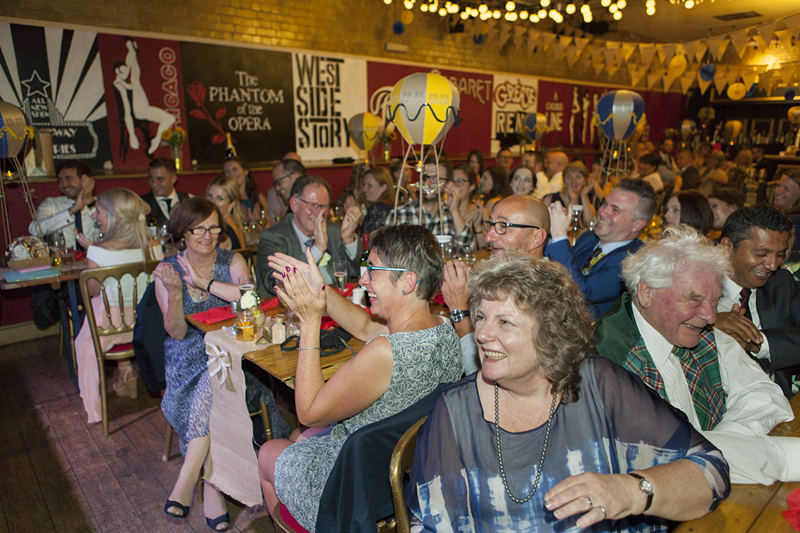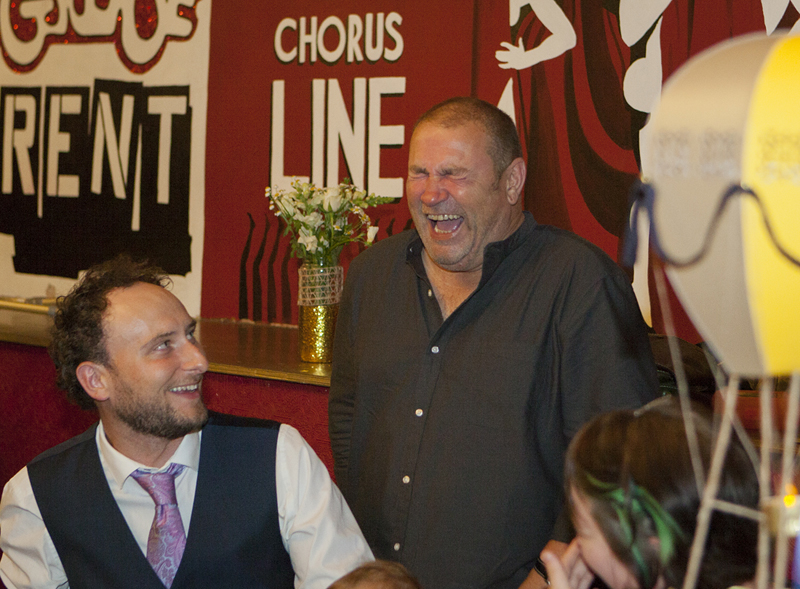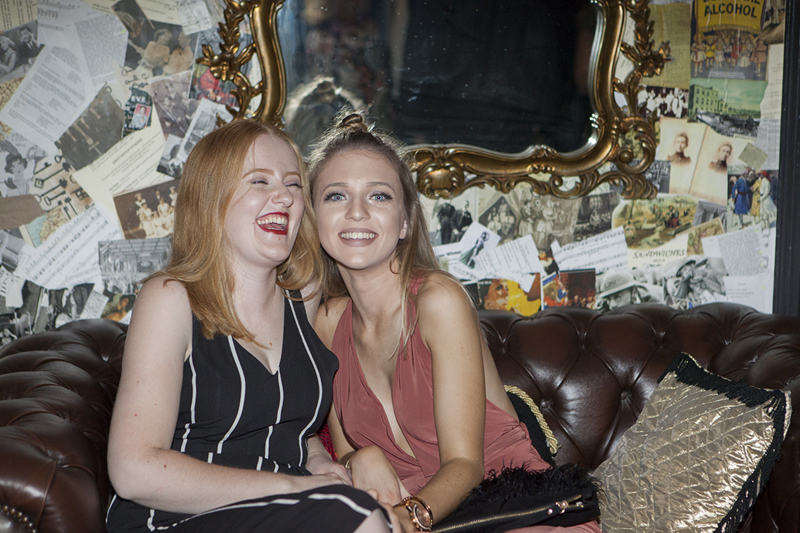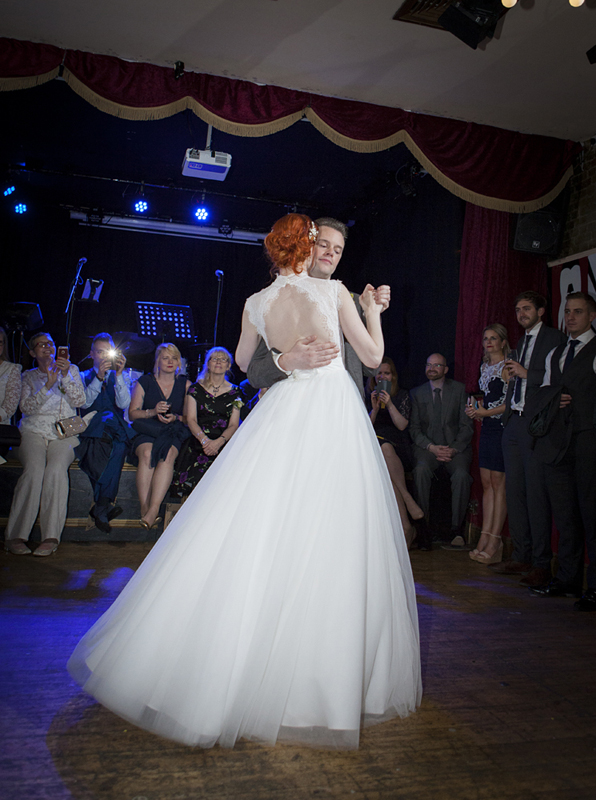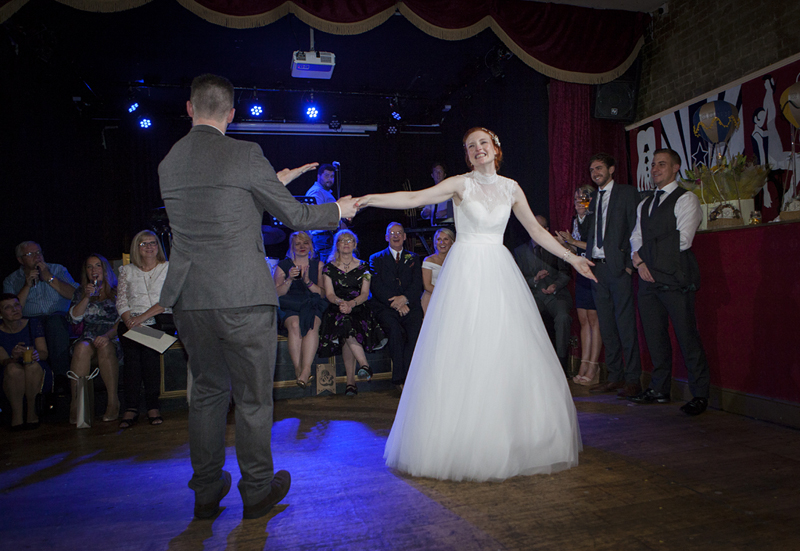 To see how I might be able to help with your Southampton wedding, please don't hesitate to get in touch