Nick & Katie picked a lovely lazy, hazy summer day for their Cain Manor Wedding. The venue and gardens looked delightful in the warm atmosphere.
It was a relaxing, intimate wedding with close family and friends. Katie skipped having getting ready shots, so pre-ceremony, I concentrated on Nick and the pageboys in the smart suits. Guests started arriving and took the opportunity of sipping cool drinks outside.
Katie looked so pretty in her vintage style dress, I just had to do photos on the staircase with the sunlight coming through the window. I love the old timbers at Cain for extra warmth and texture. The ceremony was really lovely, and the room transformed with the hanging paper decorations (must have required tall ladder !), flowers and fairly lights. The boys did a fine job carrying the rings at the appropriate time and guests all witnessed the exchange of vows, shedding the odd tear of joy.
Afterwards, we all spilled outside to enjoy the afternoon. A Cain Manor Wedding always has a relaxing air, and the games provide a bit of a playground for all ages. For photos spots, I do love the gardens, long grasses and shady spots like the willow tree. Some confetti, family group shots. Plenty of candid shots around the speeches and meal – the 'naked' cake looked particularly scrumptious !!
All in all, a blissful and chilled Cain Manor wedding day, provided by Bijou Weddings.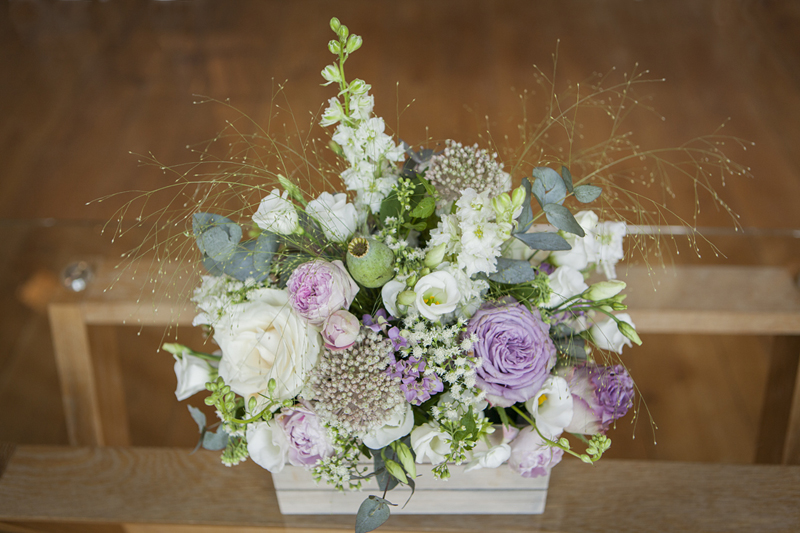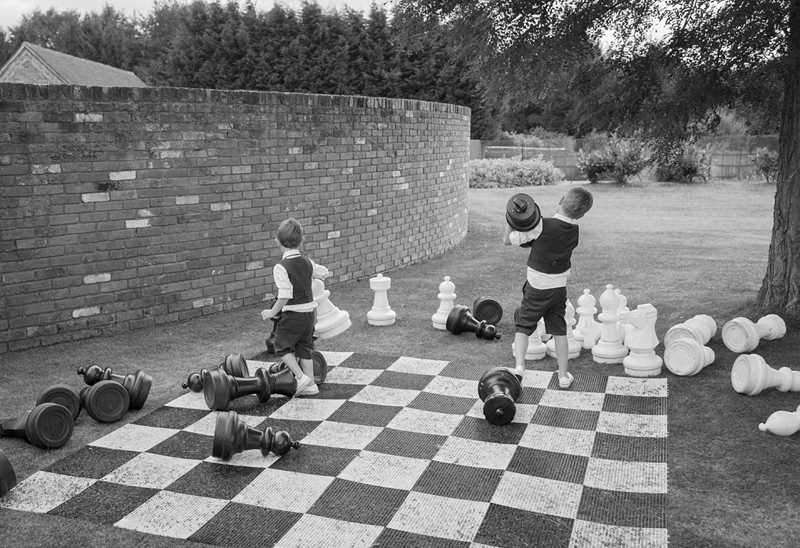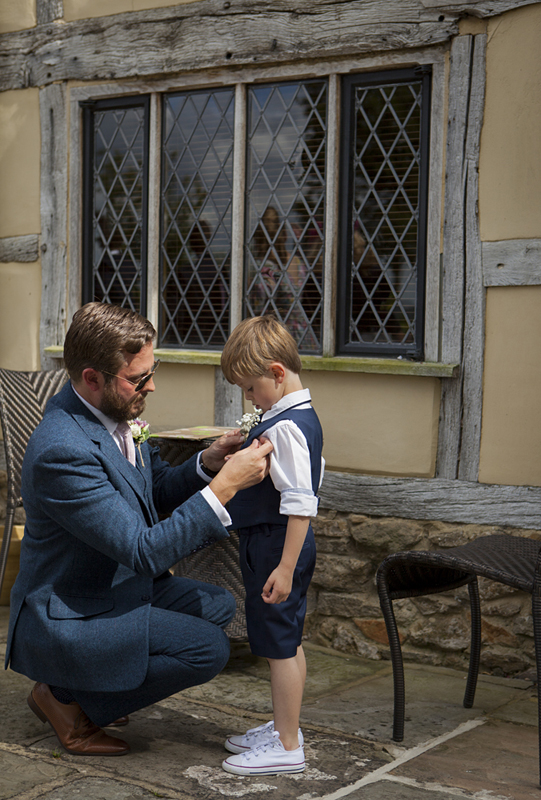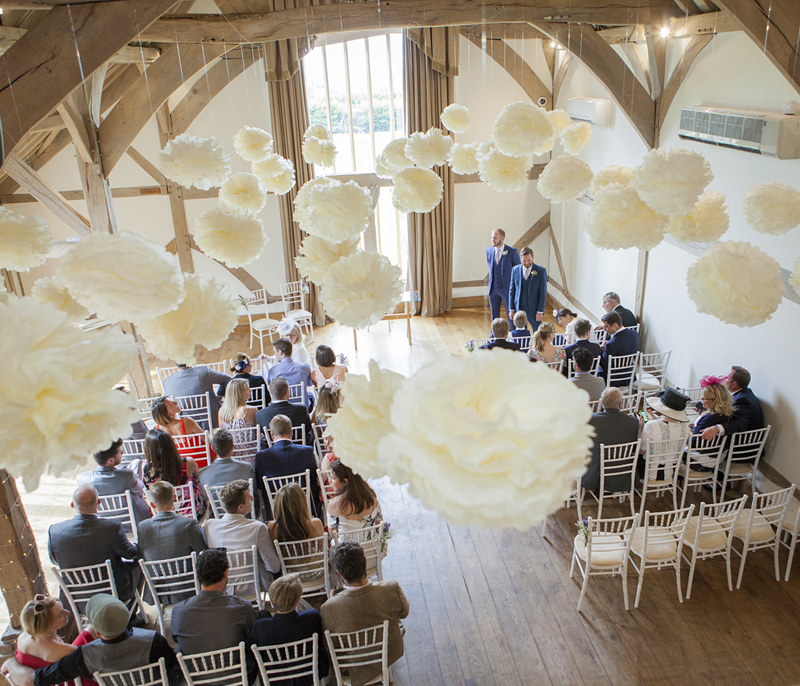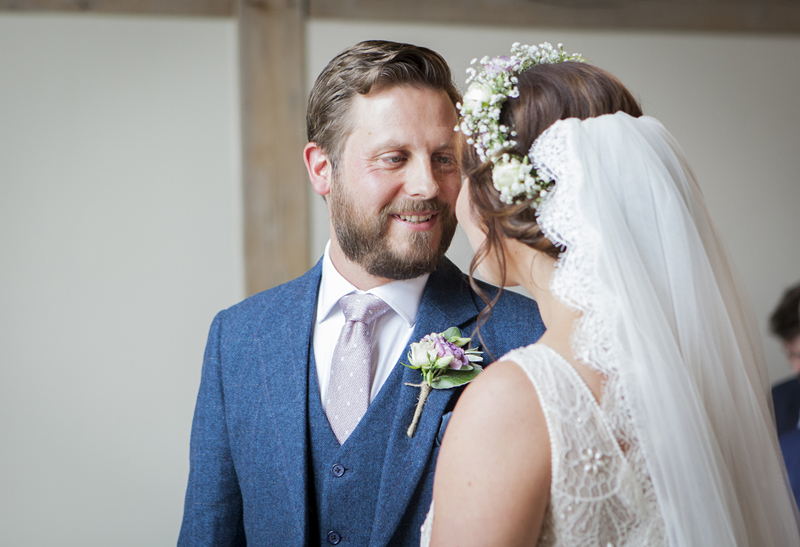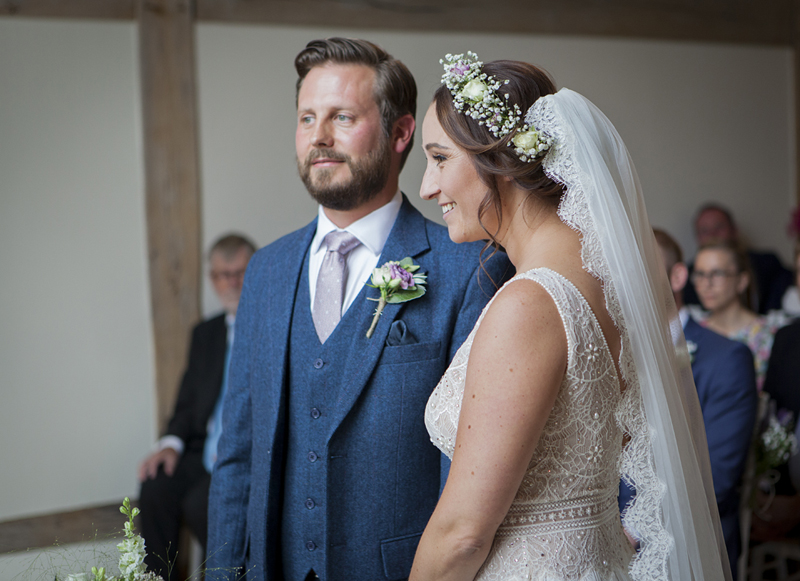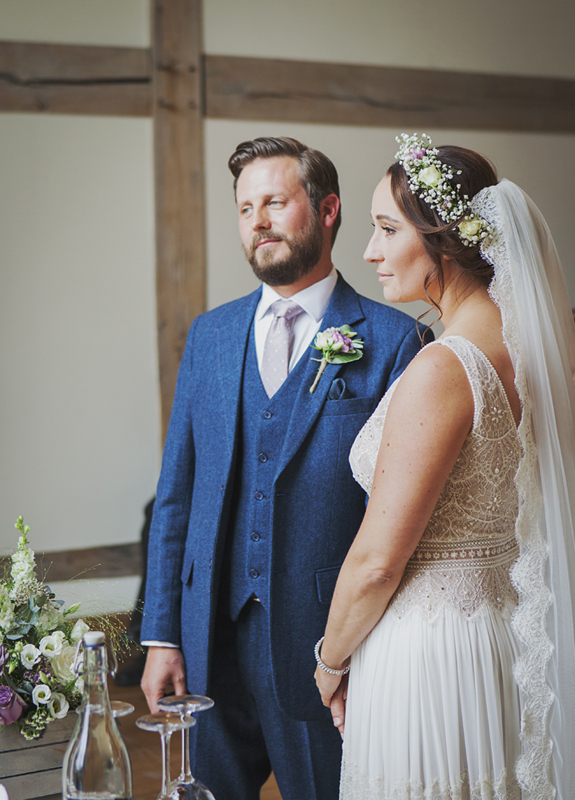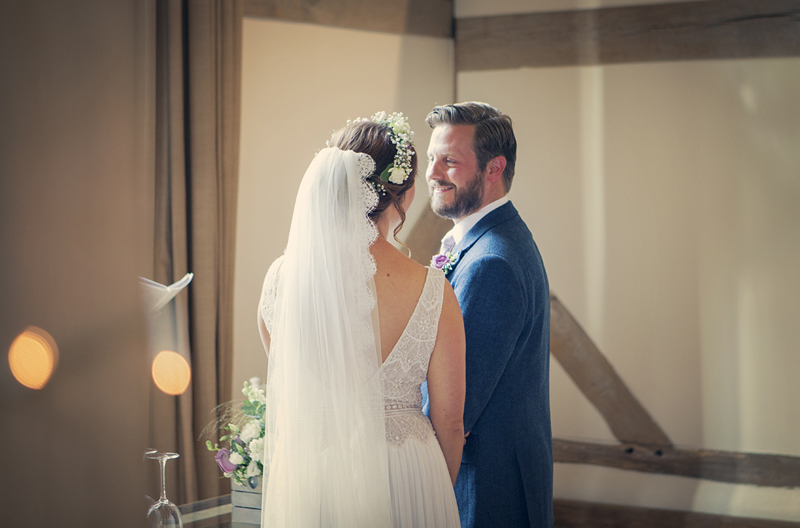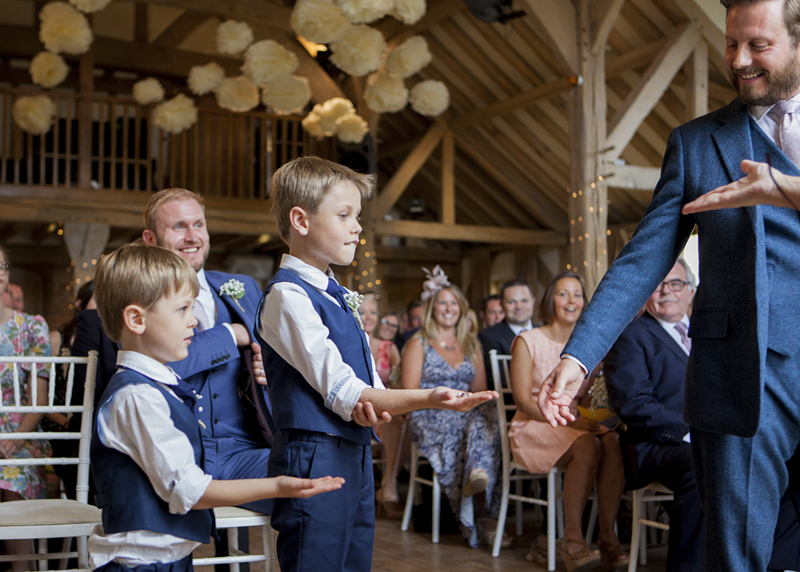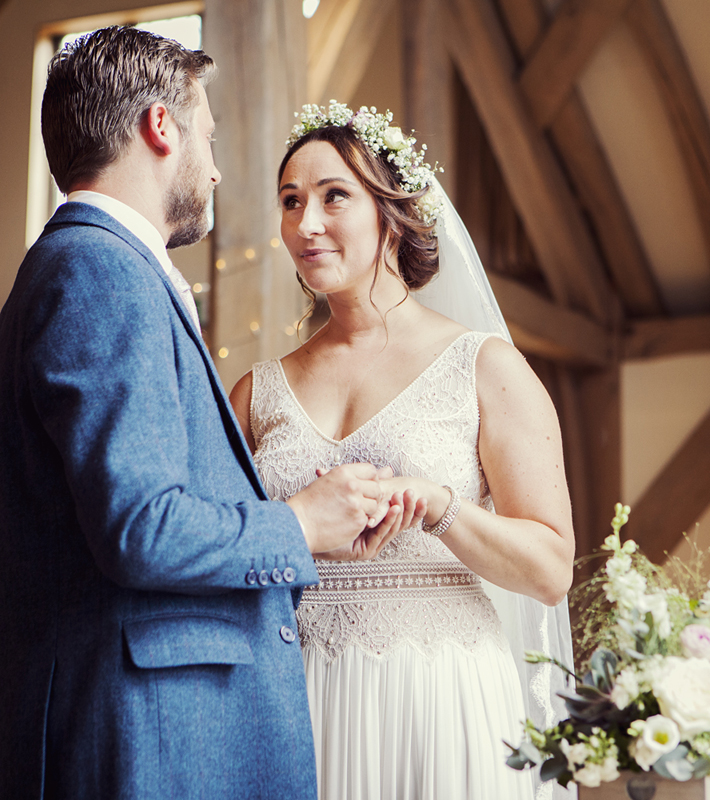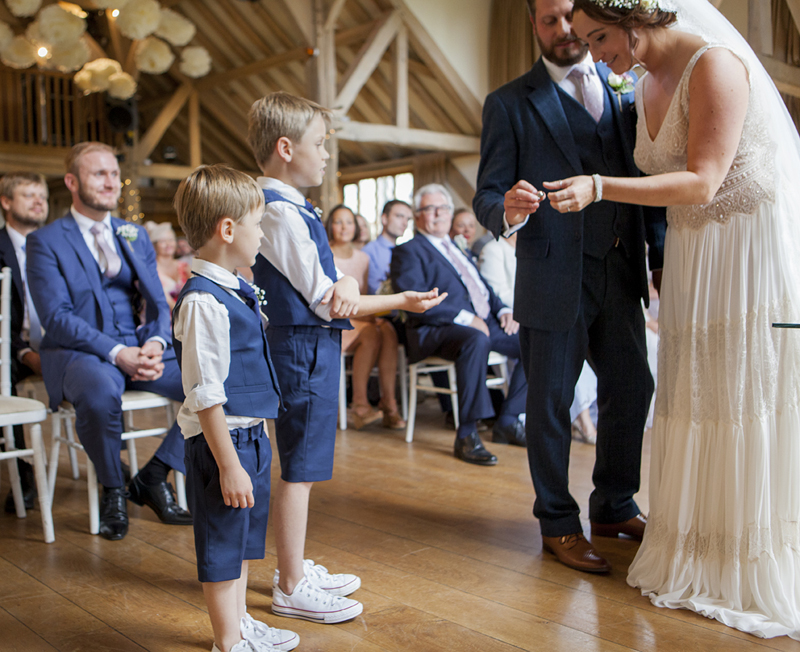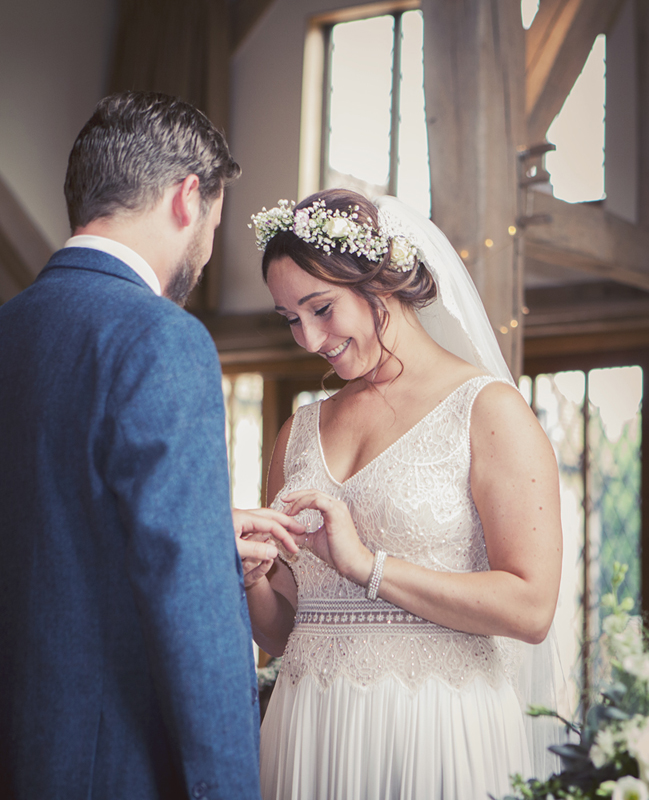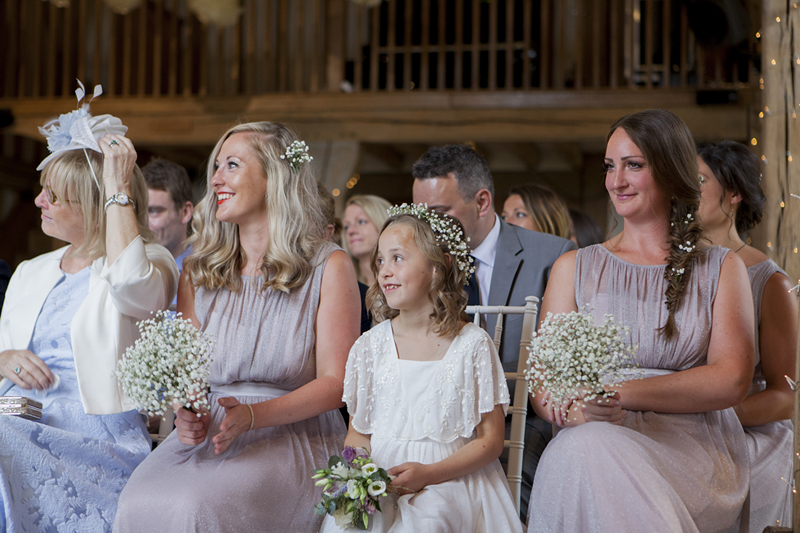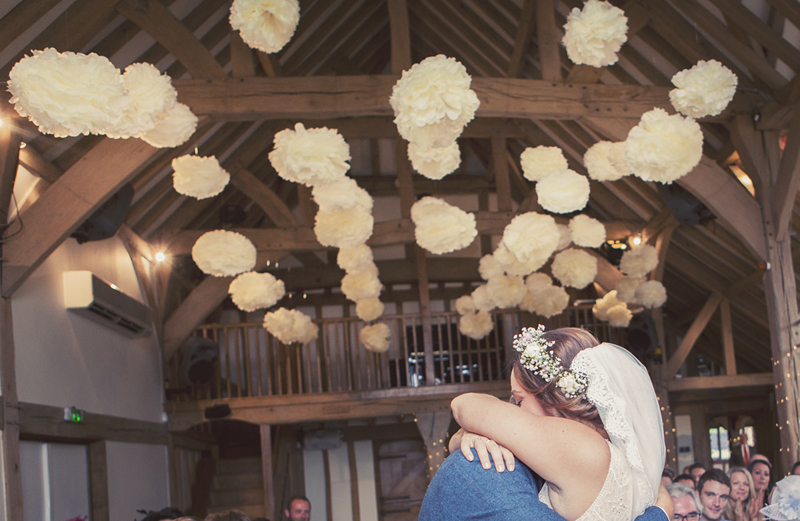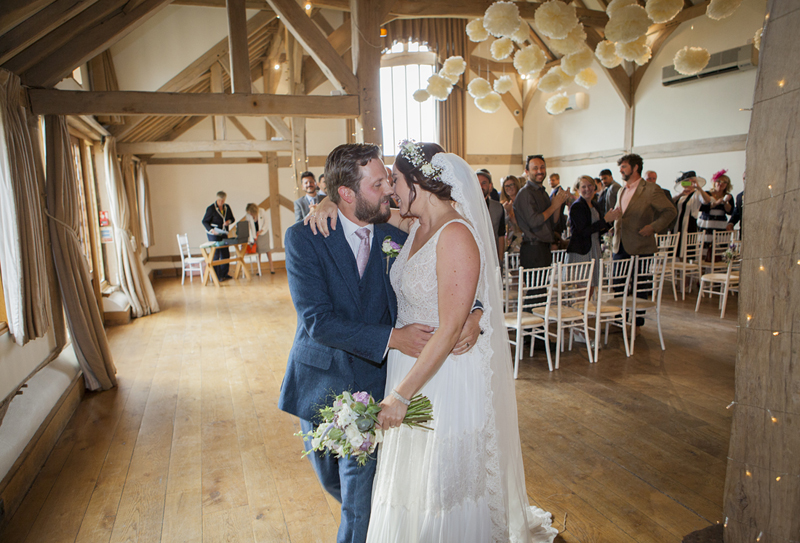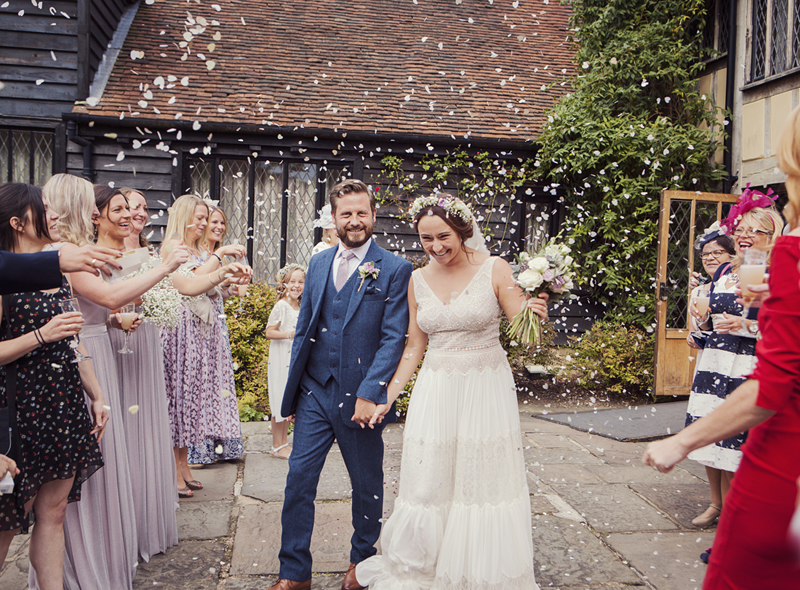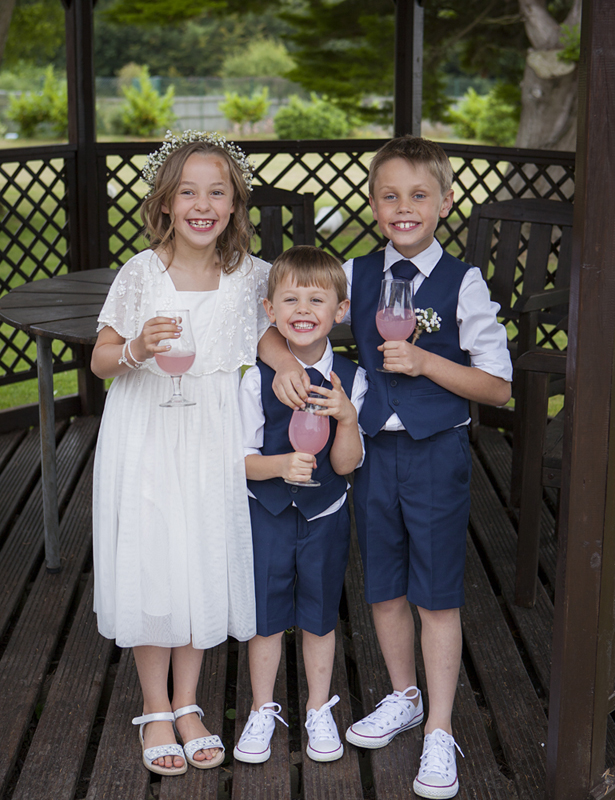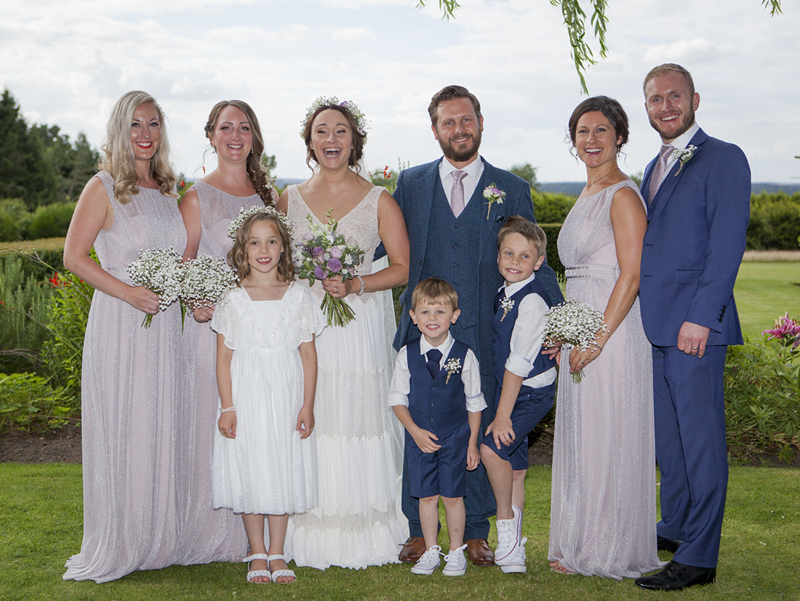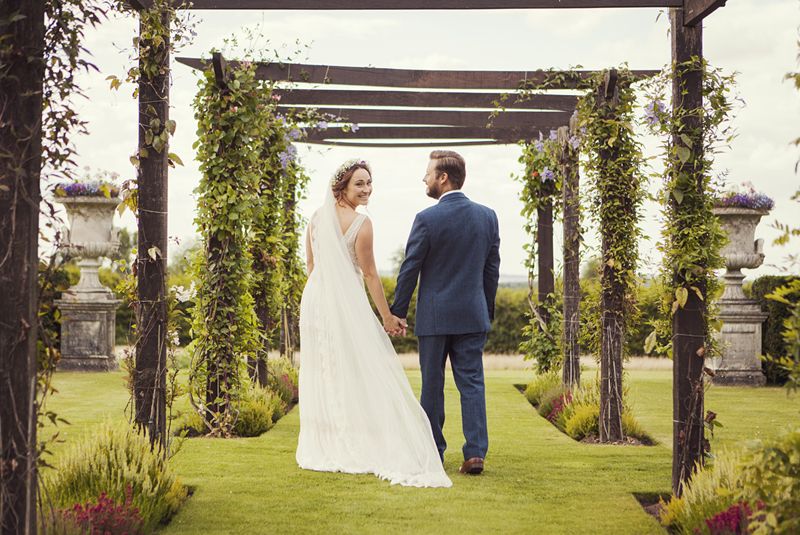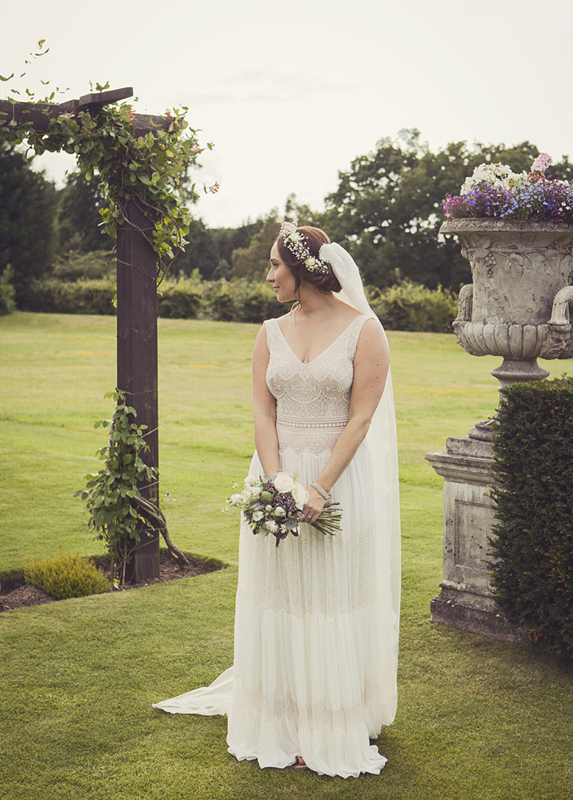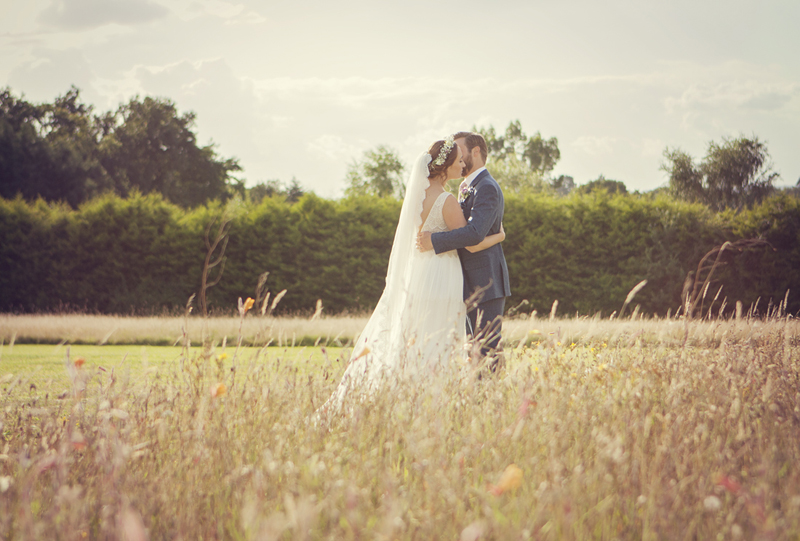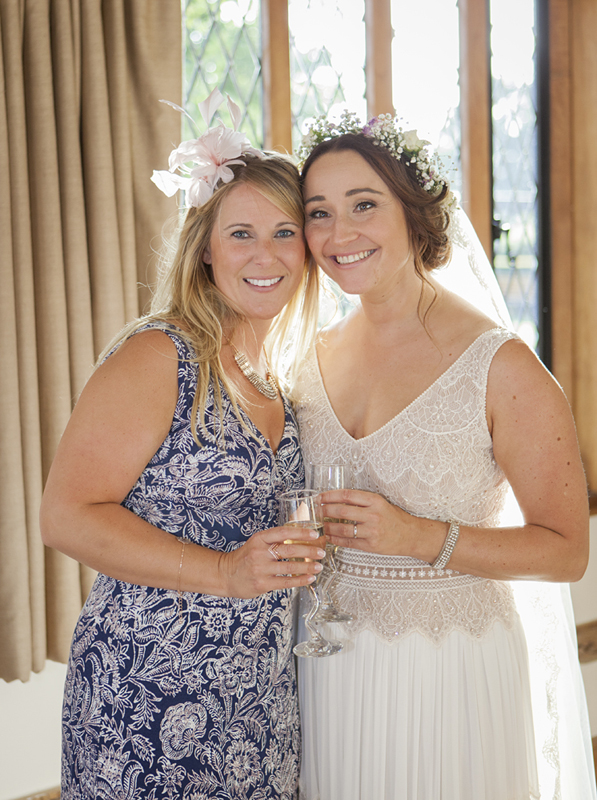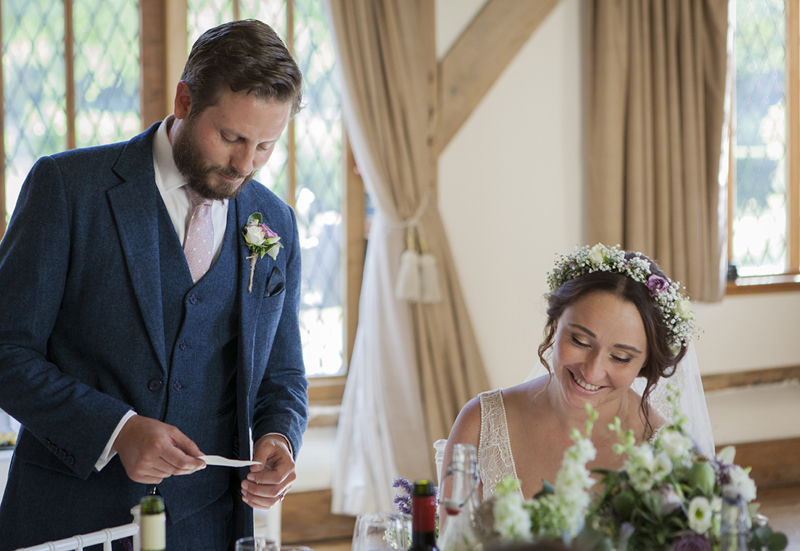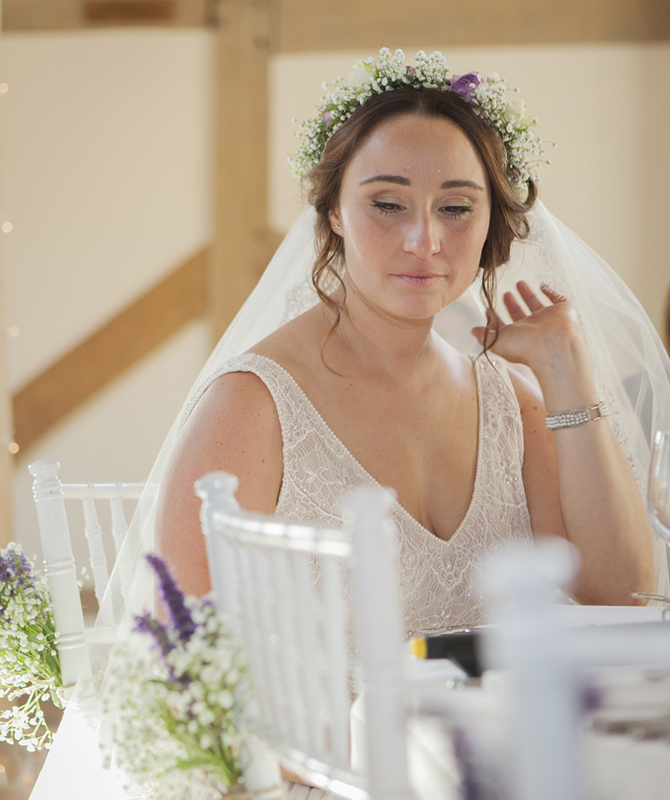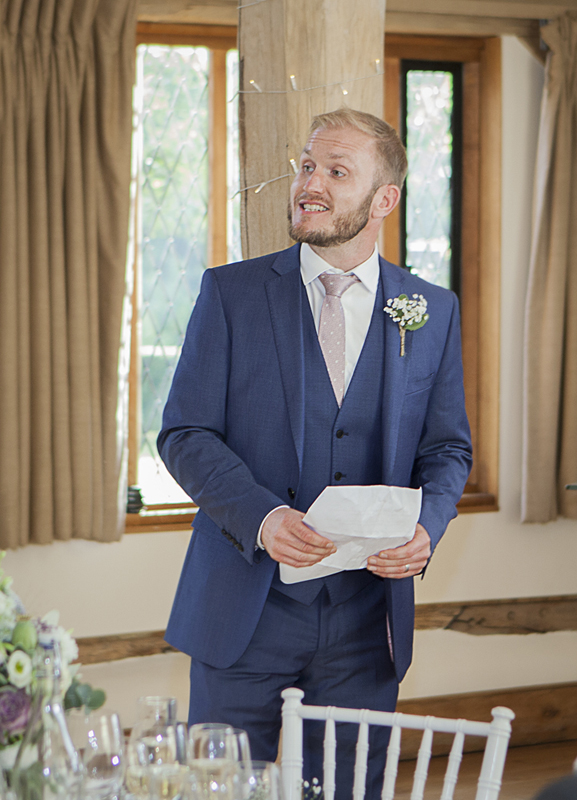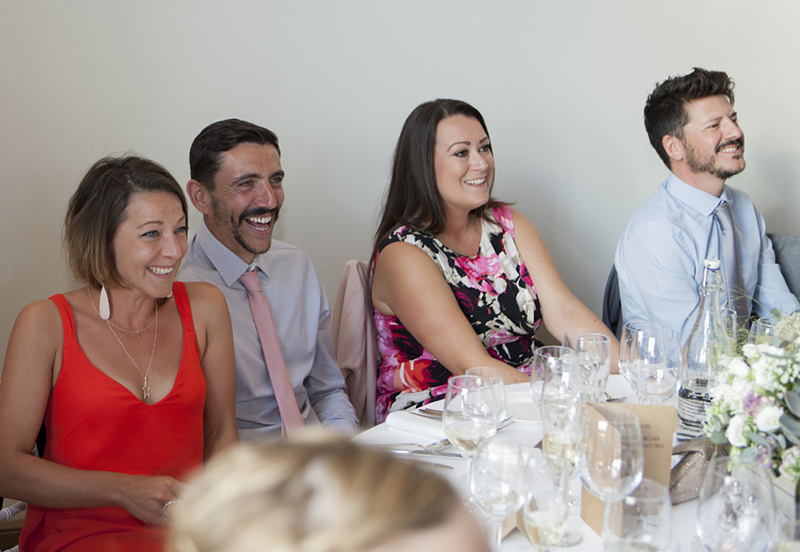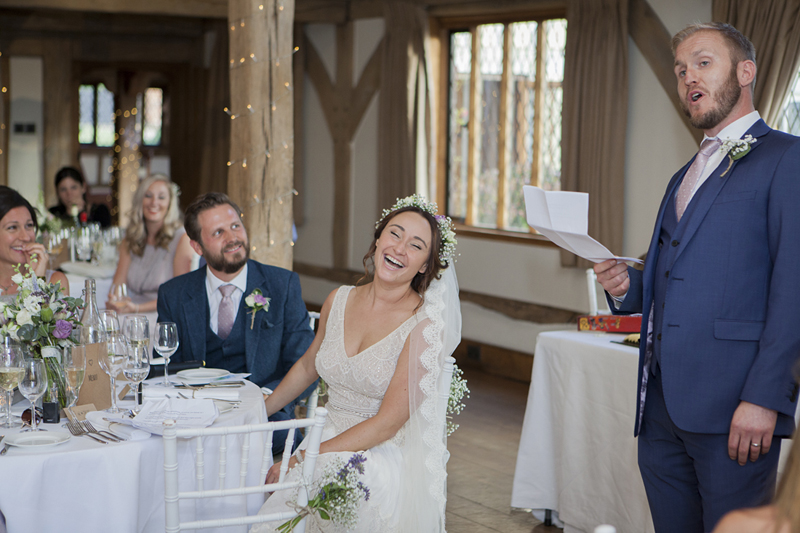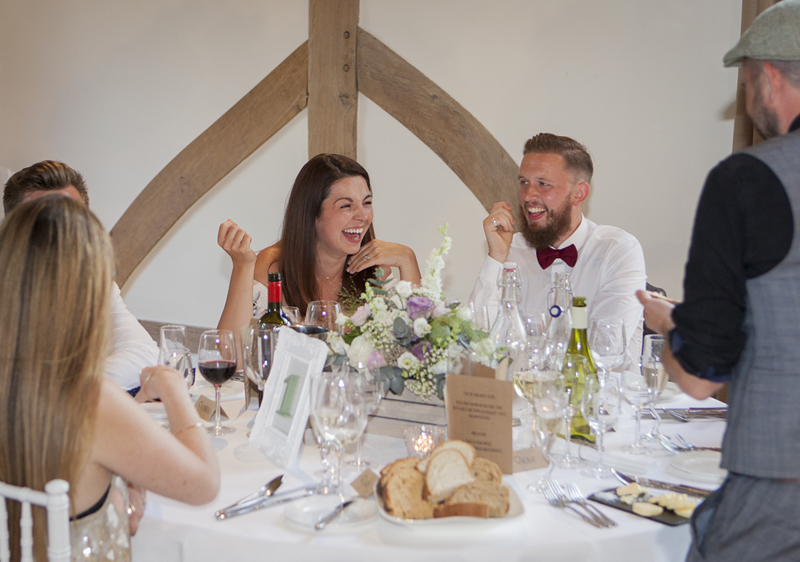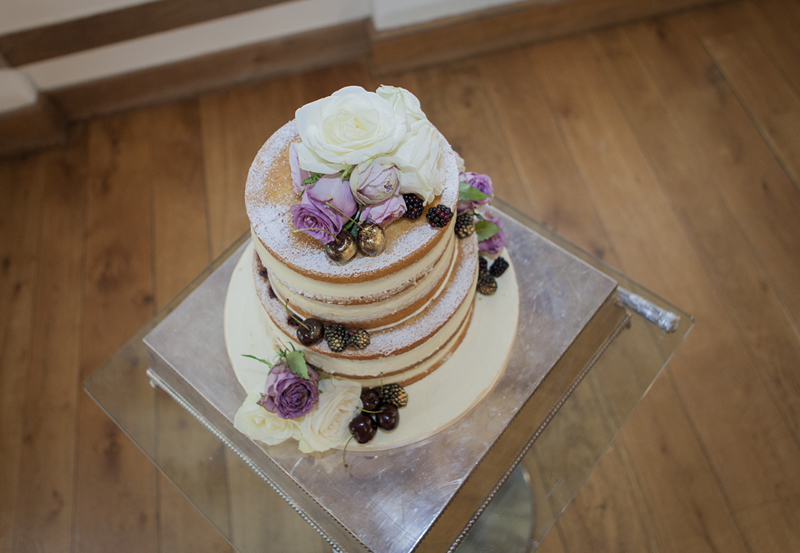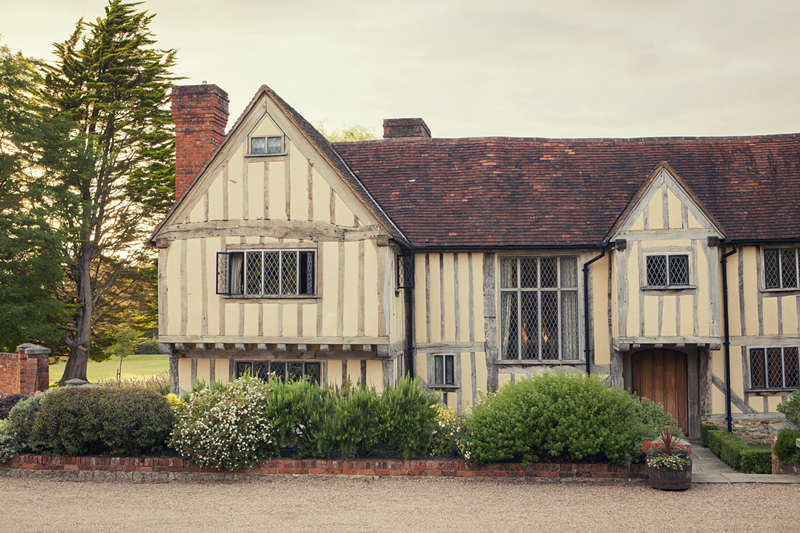 If you would like some further info about your Cain Manor wedding, then please don't hesitate to get in touch