As a recommended Bijou Wedding Photographer, I do love shooting a Botleys Mansion Wedding. Charlotte & Jon's day had lovely clear autumn light and plenty of special moments to capture at this stunning wedding venue.
Charlotte was v relaxed, getting ready in the superb bridal suite. One of her bridesmaids also had the talent and skill to prepare the the bridal party hair, which was a nice touch and perhaps quite an extra responsibility ! Jon, I believe, managed his own hair preparations, however this professional help was close on hand for any advice that he might have required. The bridesmaids helped arrange Charlotte's beautiful dress, for some photos with the full length antique mirror. Her Sophia Tolli dress was supplied and fitted by Azure Bridal of Kingston.
Guests started to arrive and gather in the magnificent hallway. The vibrant lilac & purple colours of the flower displays provided by The Fine Flowers Company looked superb. Jon seemed a bit tense but looked v dapper and ready for the occasion.
The bridal party made their way down the staircase, Charlotte looked amazing in her long flowing dress and veil (mind your step!) and bridesmaids with the deep colour of the dresses designed by David's Bridal. A quick linger in the hallway before entering the ceremony room and gliding down the aisle. Rings and vows exchanged and the marriage was sealed.
Everyone had a relaxing 'gather with drinkies' outside the front of the house in the sunshine. We did a quick wander along the path in the front of the house, which then looks back with tremendous views for photos with the house. Jon gave us a glimpse of his romantic side.
The dining room looked fantastic with the table flowers and sun streaming in through the glass roof. A sumptuous meal was duly enjoyed, speeches well delivered with dry humour and a fine time had by all.
The advantage of the autumn time of year, saw the daylight shift to dusk through the dinner, with the atmosphere building to the evening dancing. We were able to get outside for some twilight shots, that Charlotte & Jon used in their thank you cards. The couple later impressed us with some fine dance moves with band Doppelganger supplying the tunes.
All in all, a wonderful happy Botleys Mansion Wedding day !!
To see the full set of photos please visit my gallery section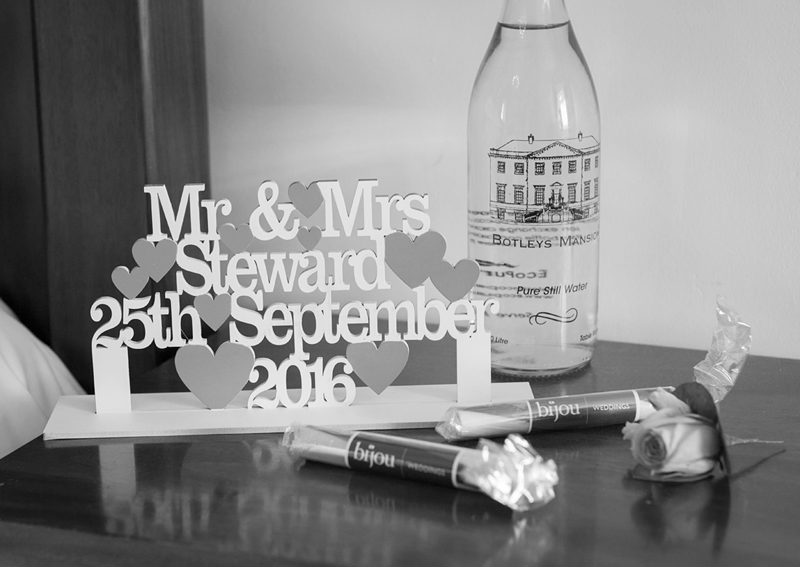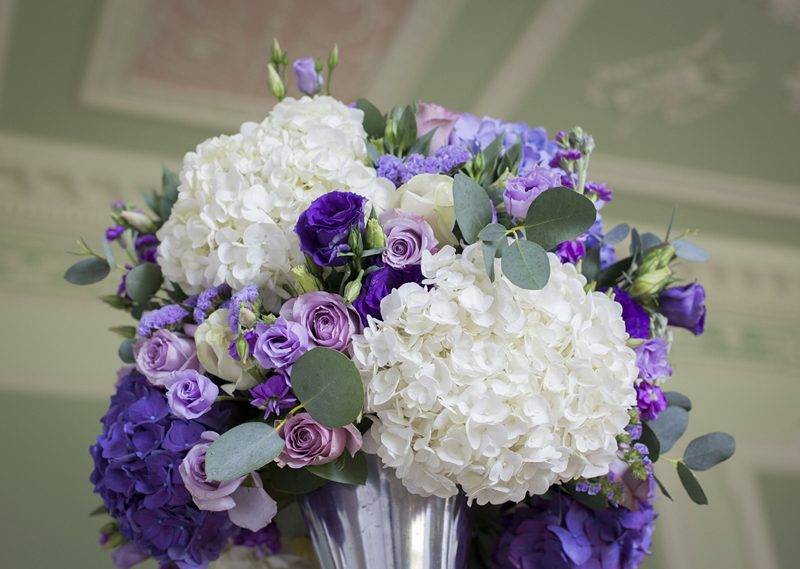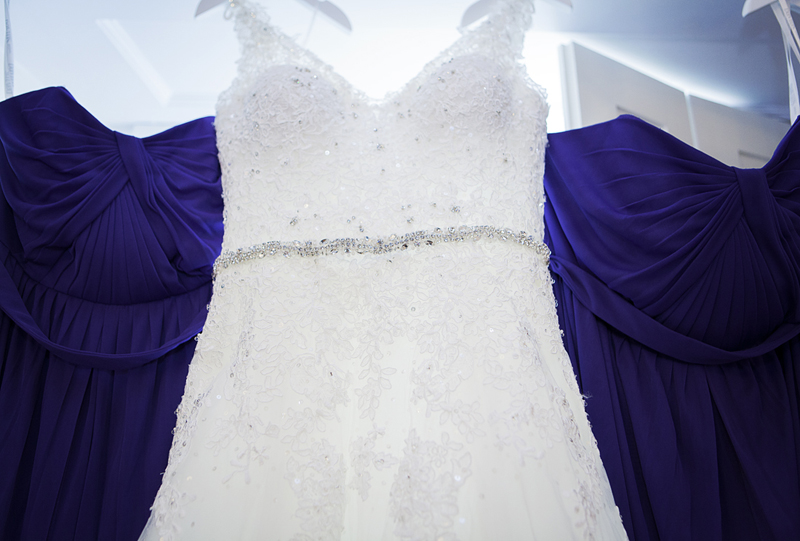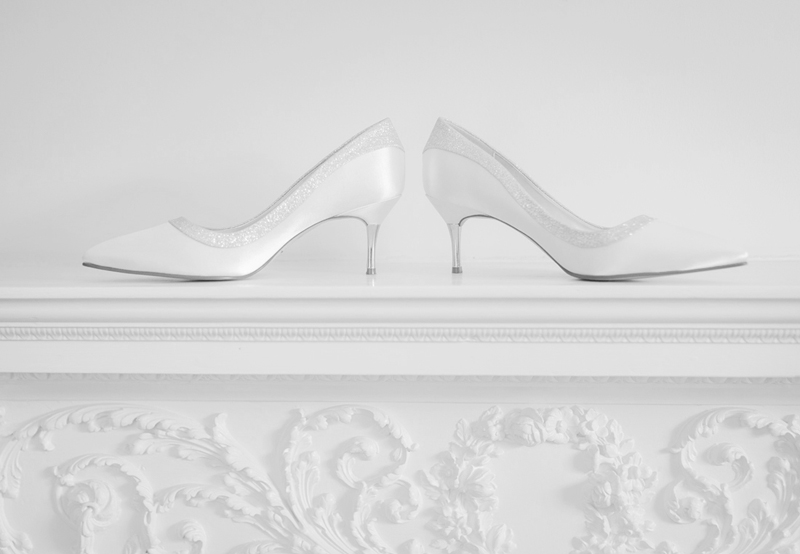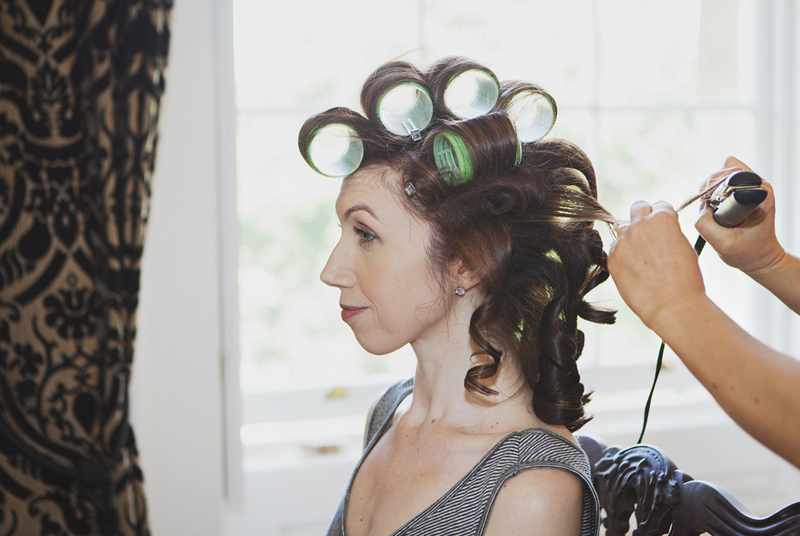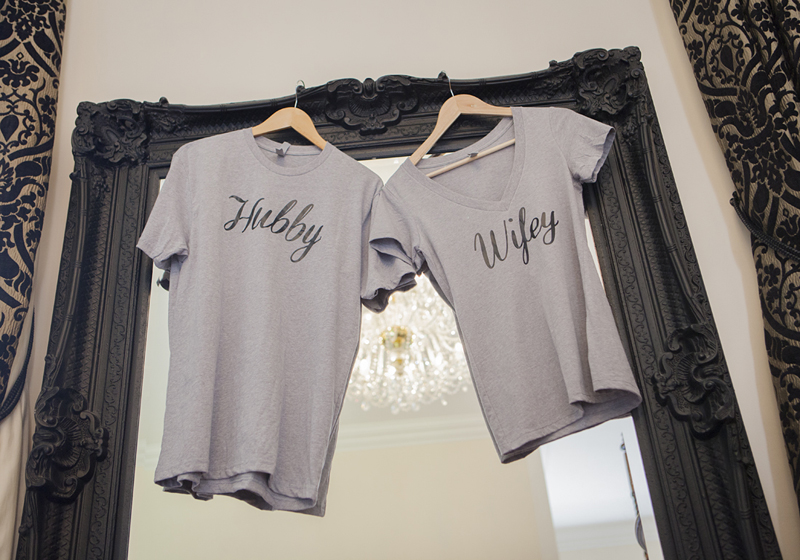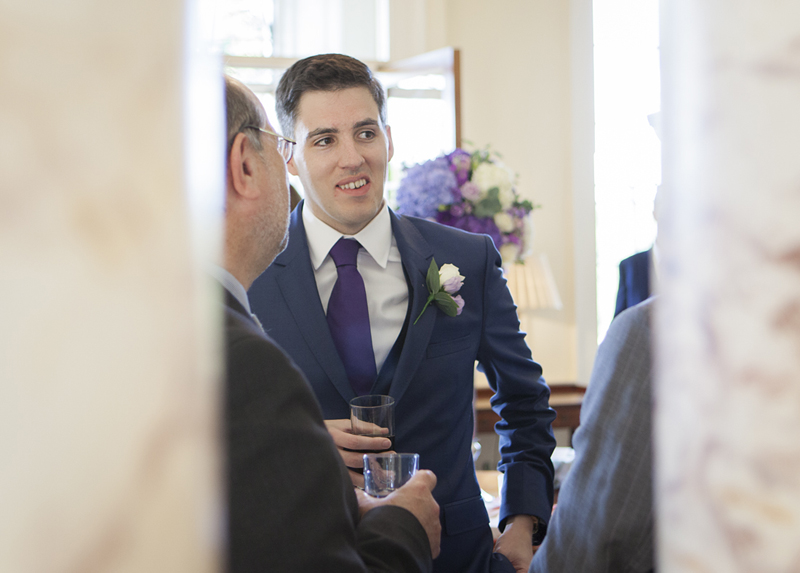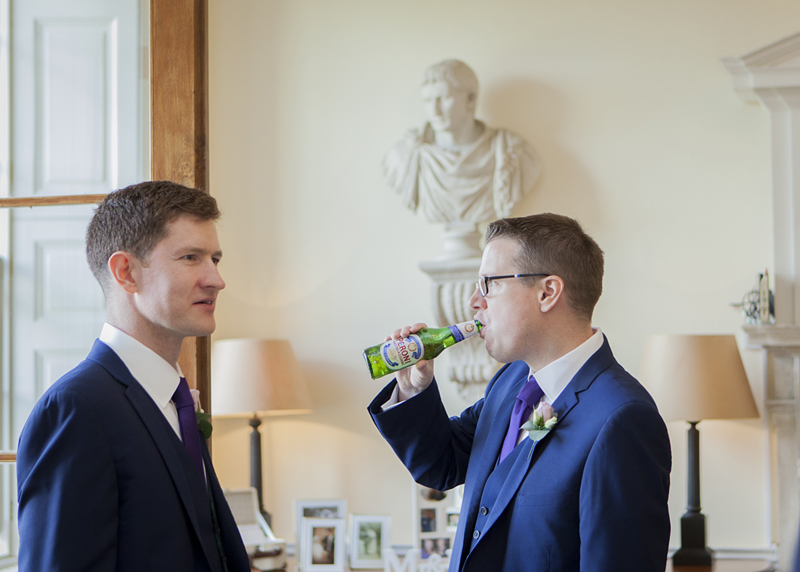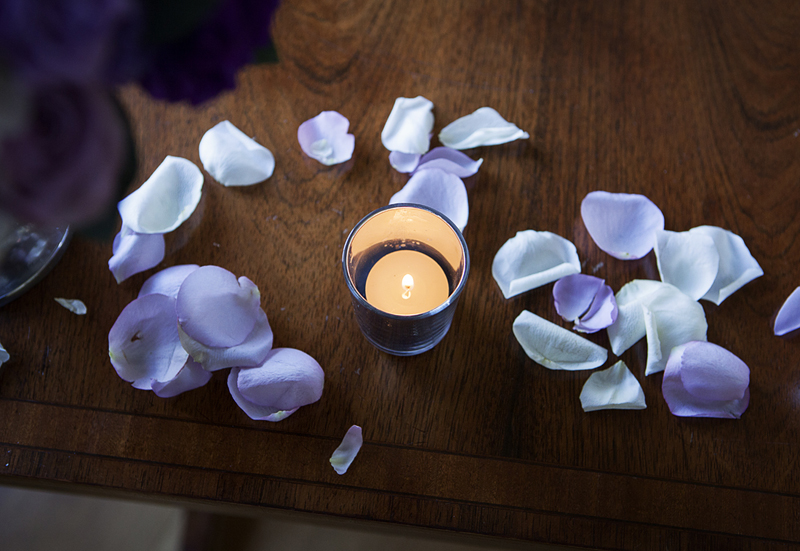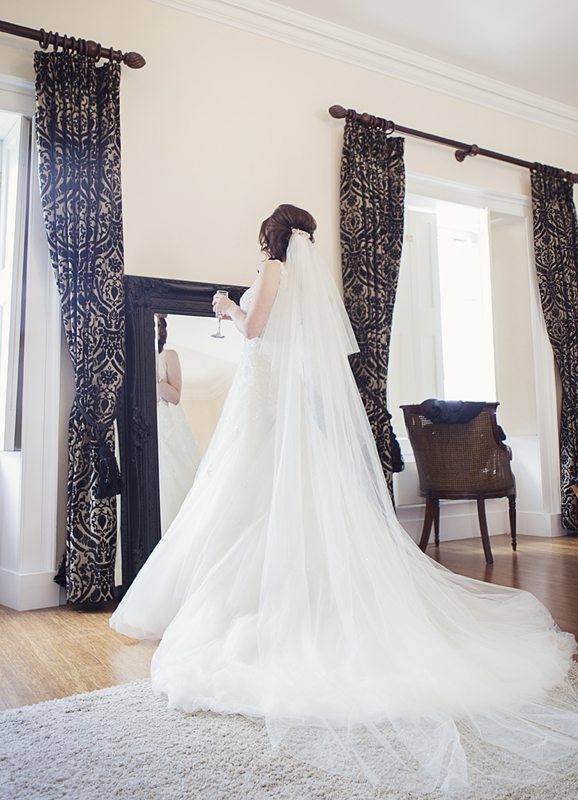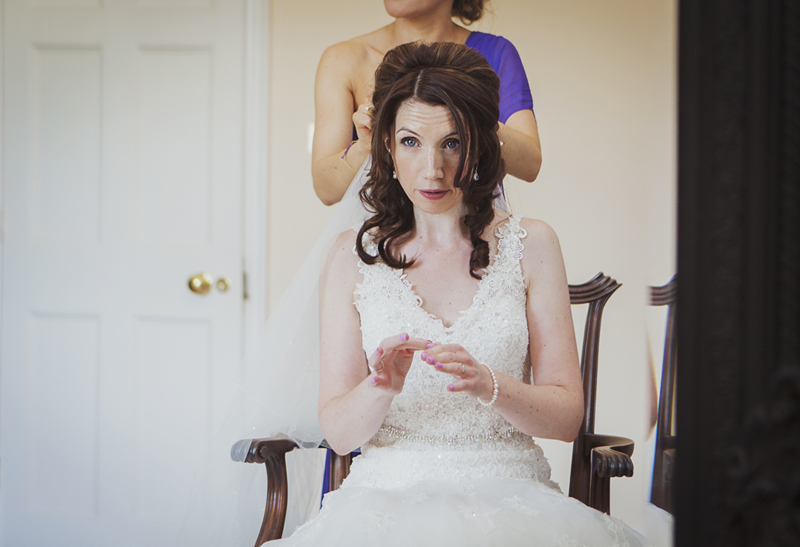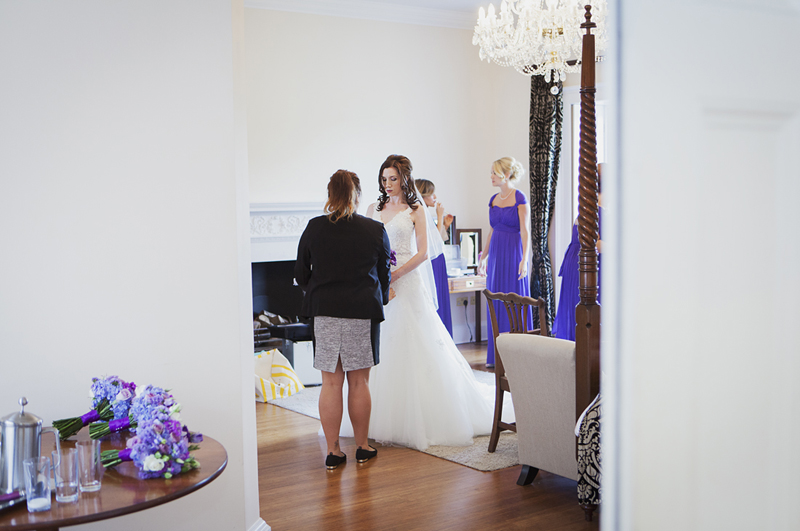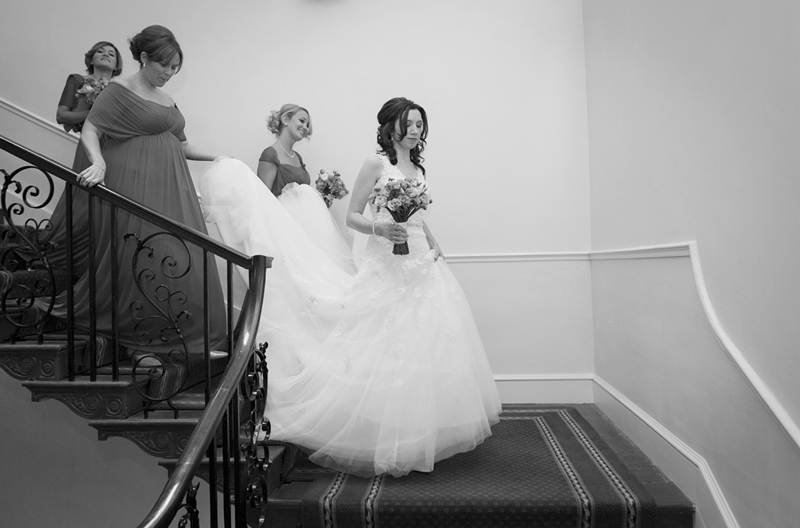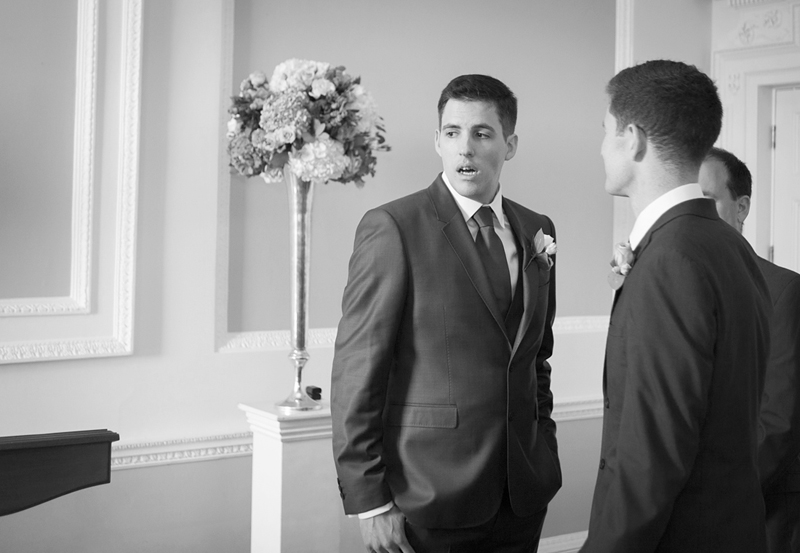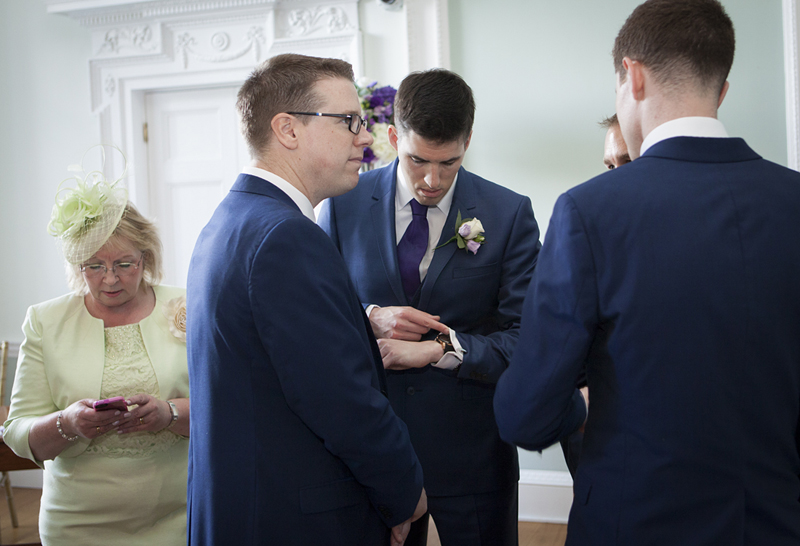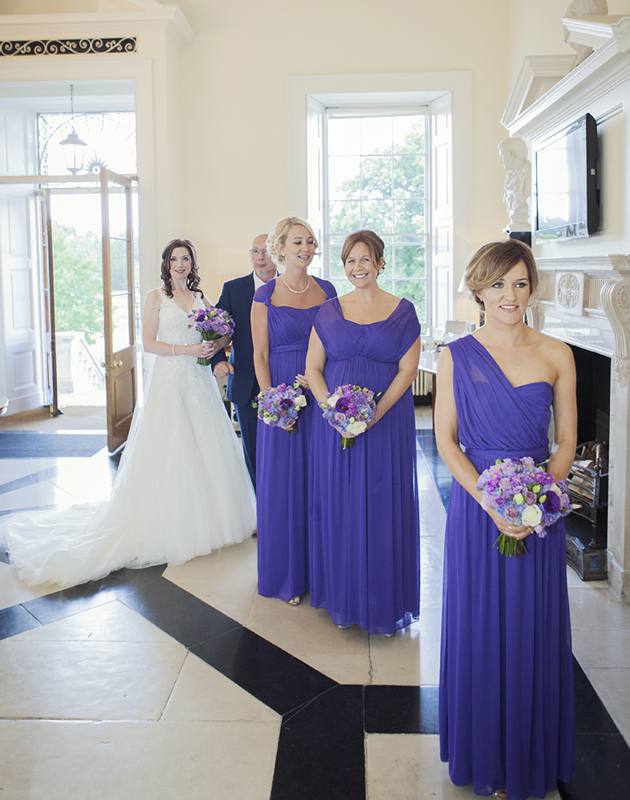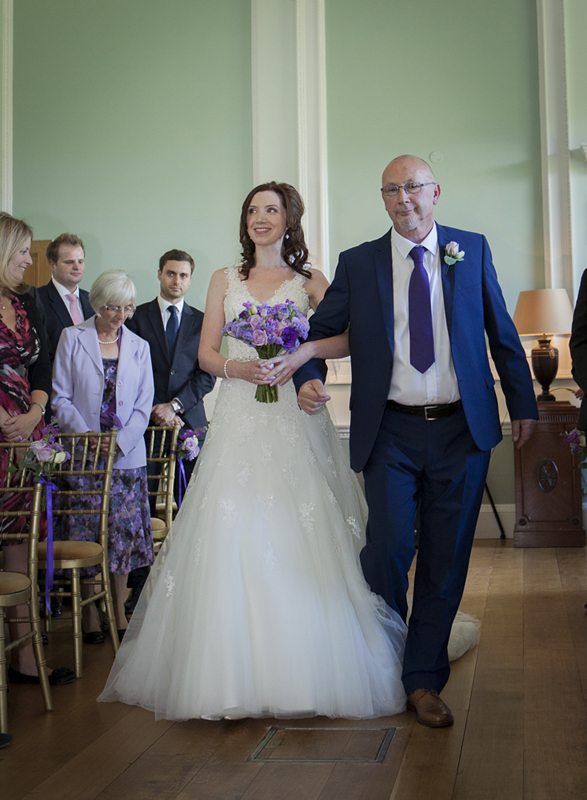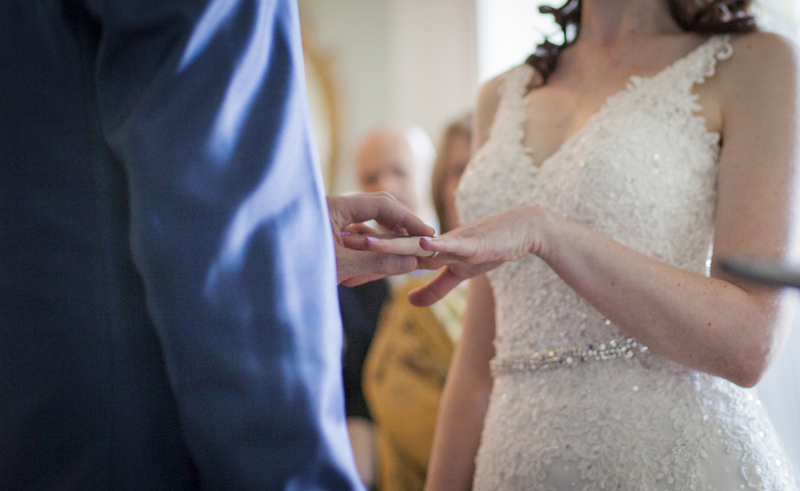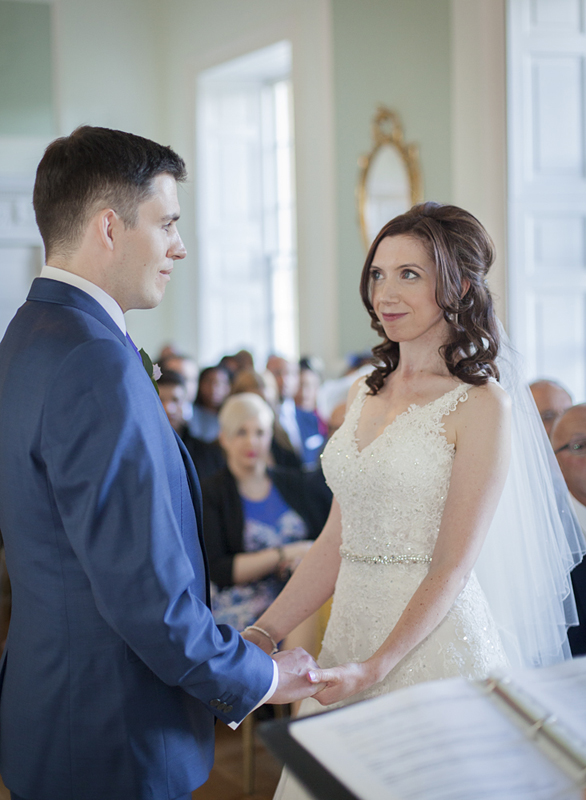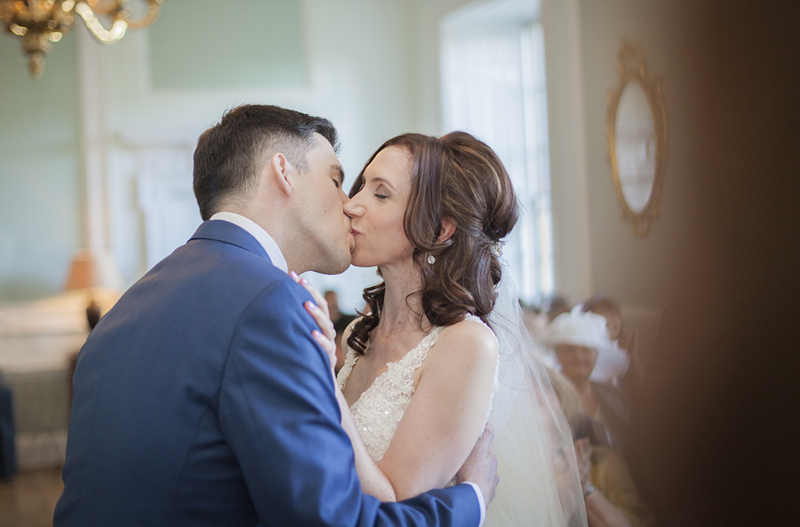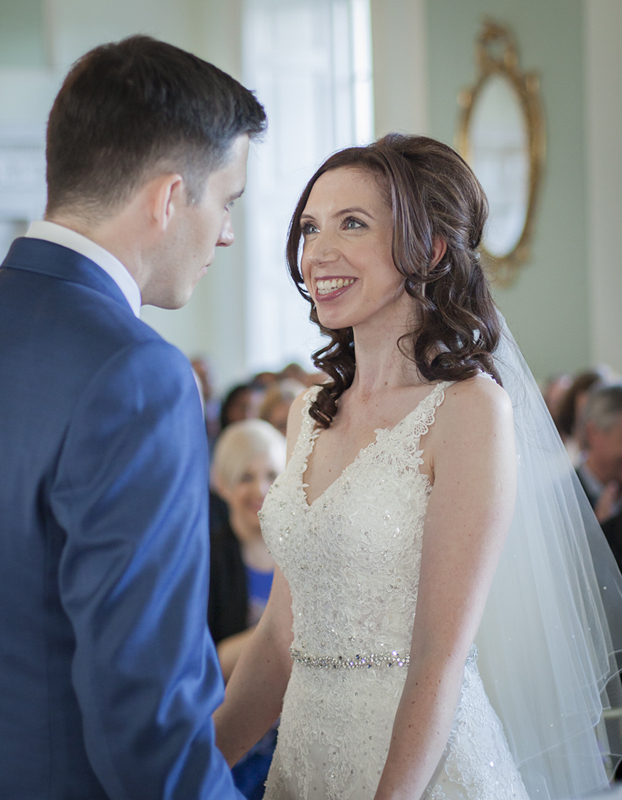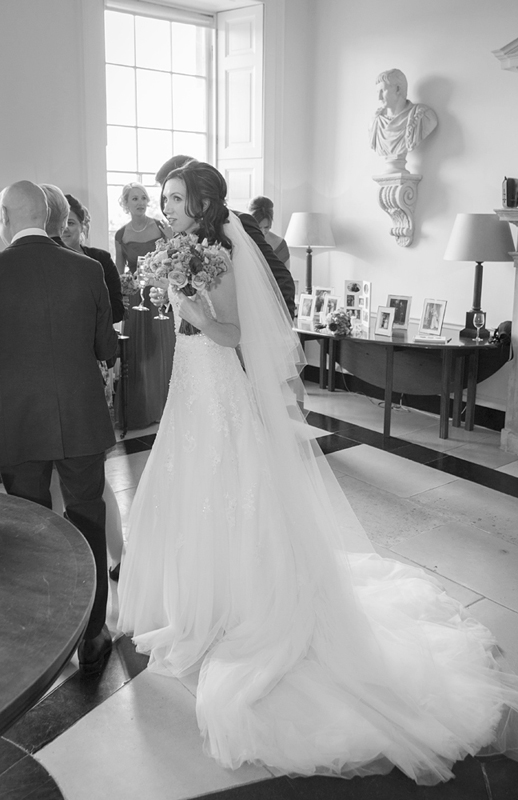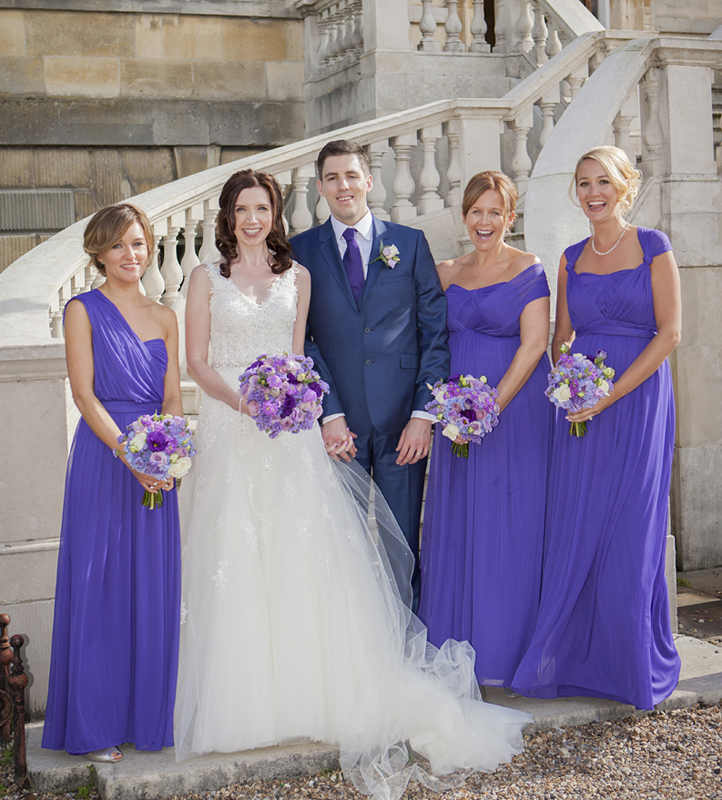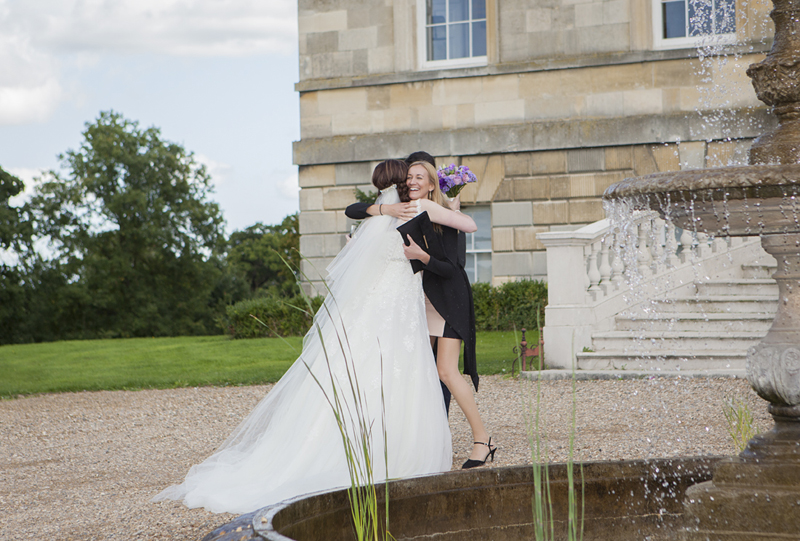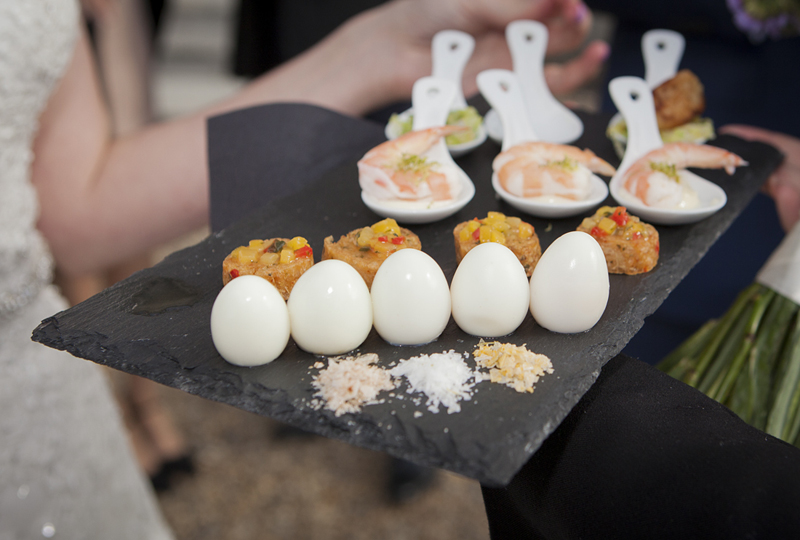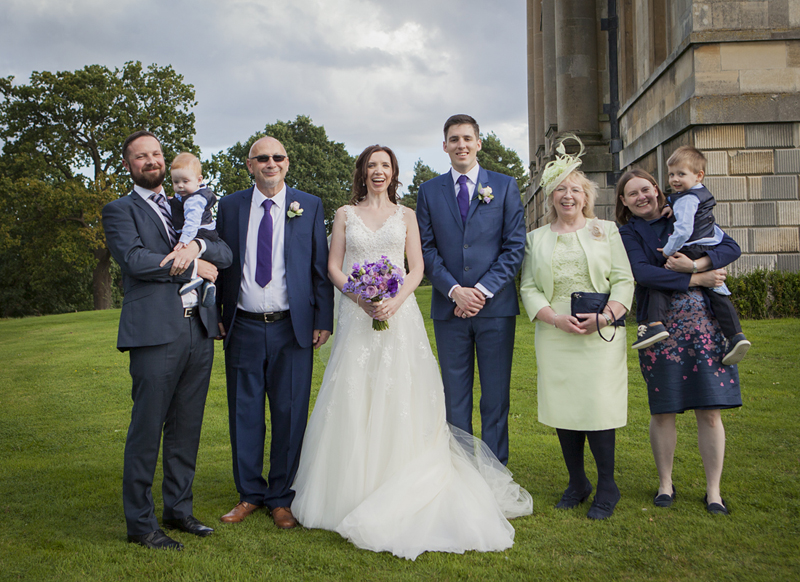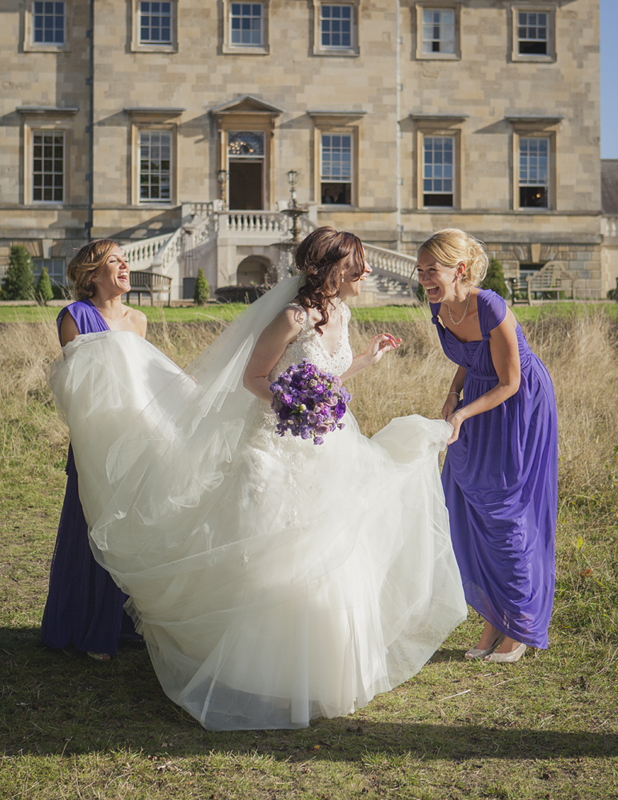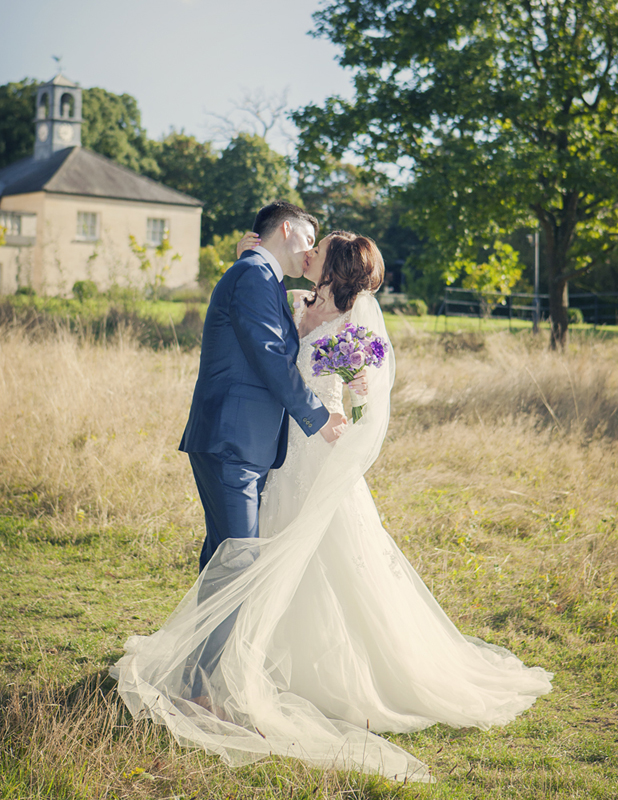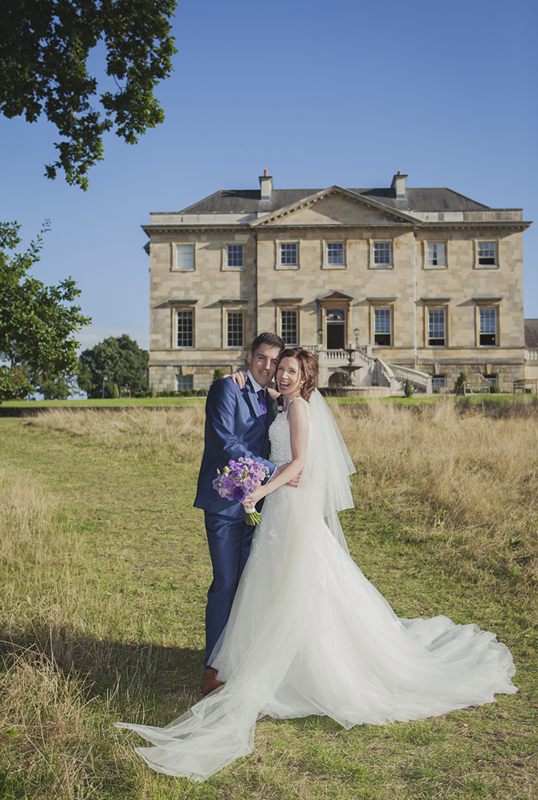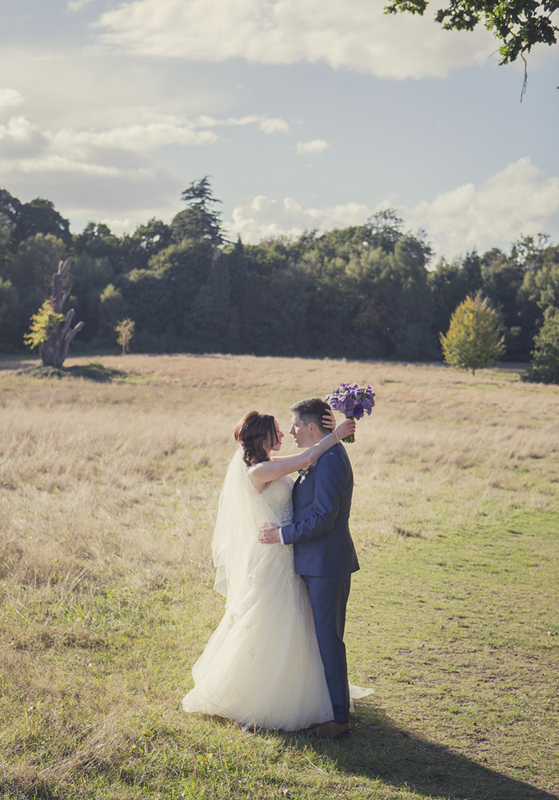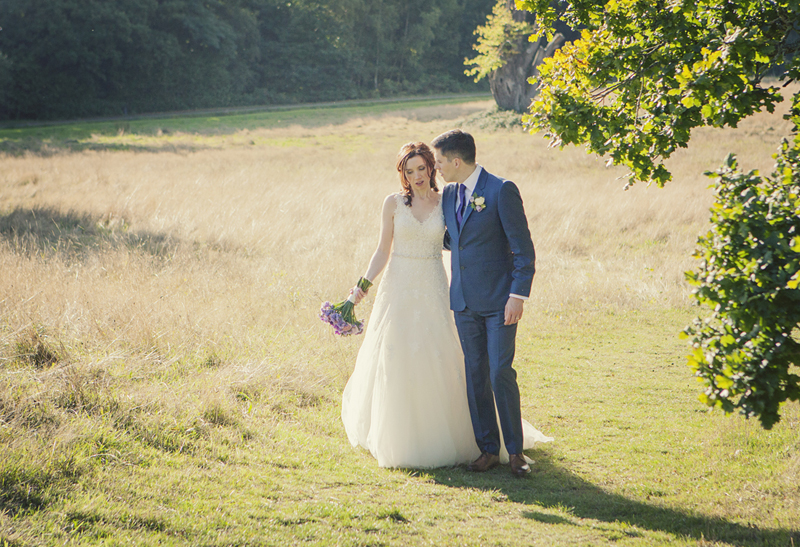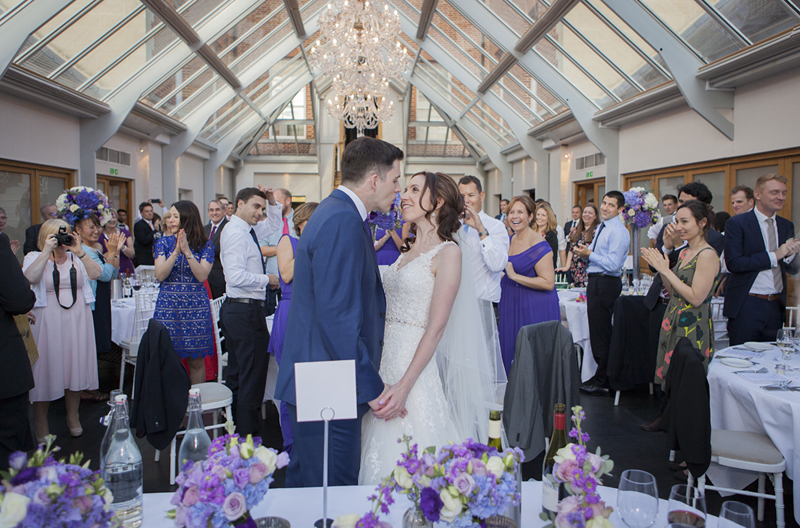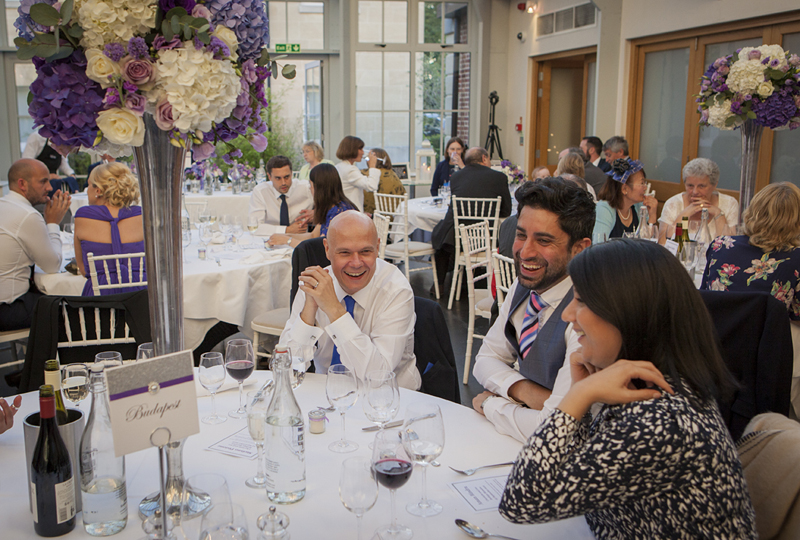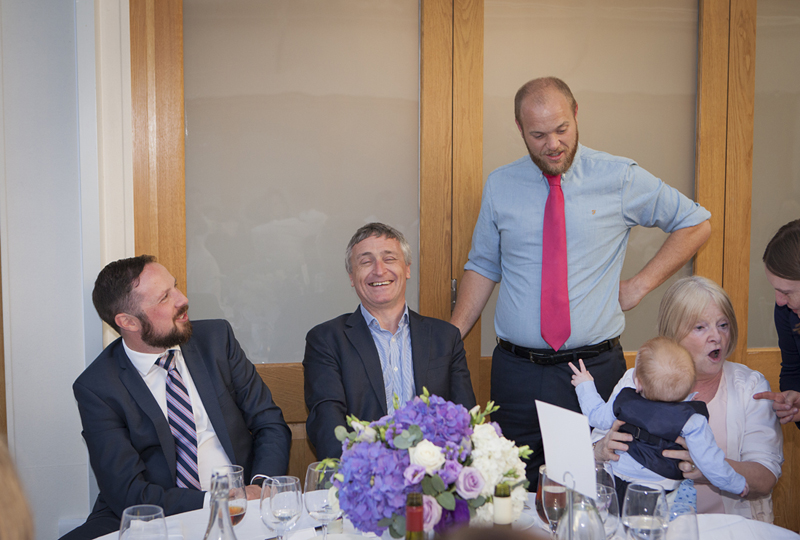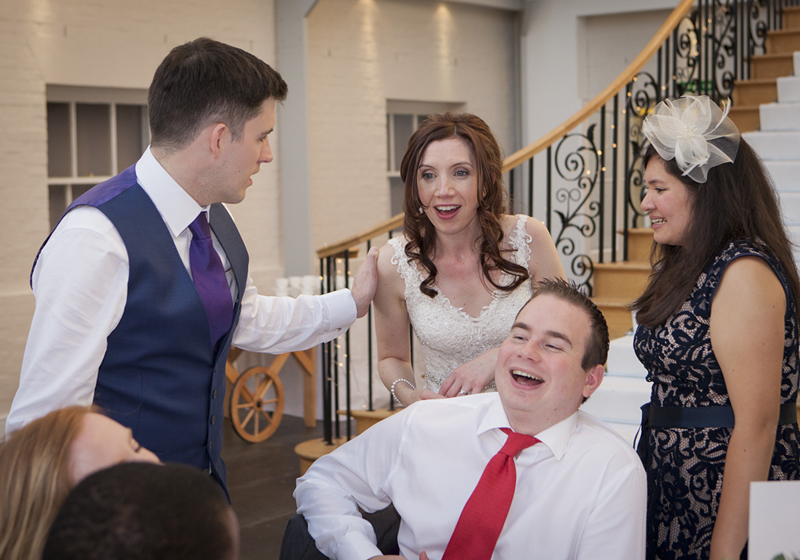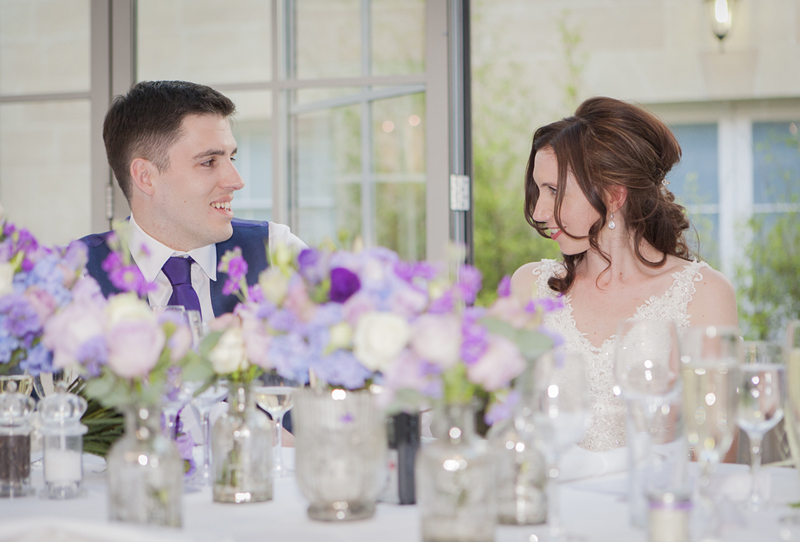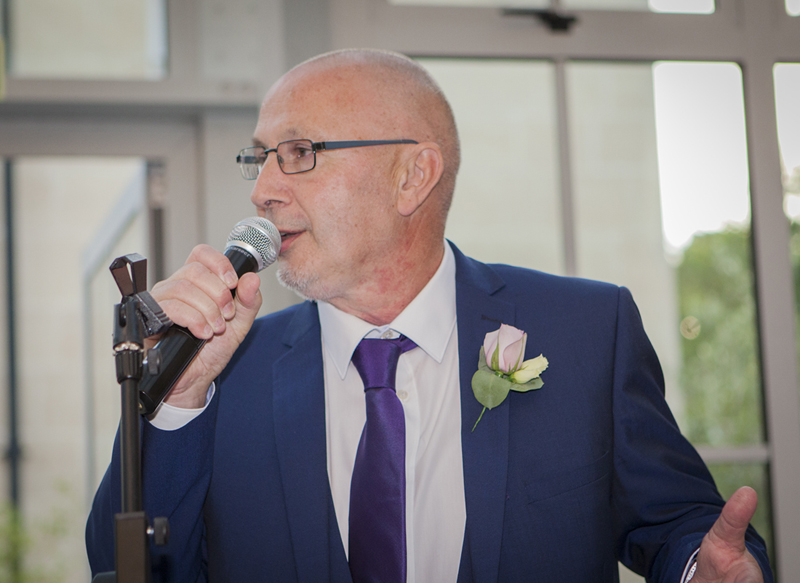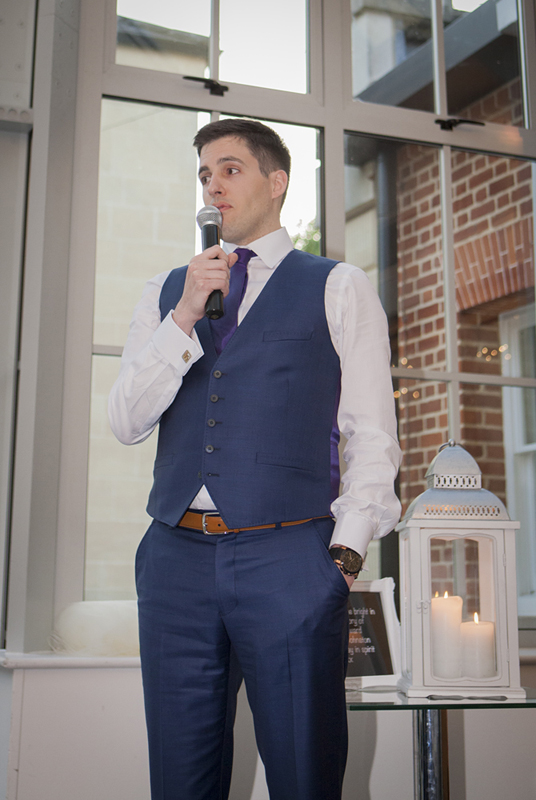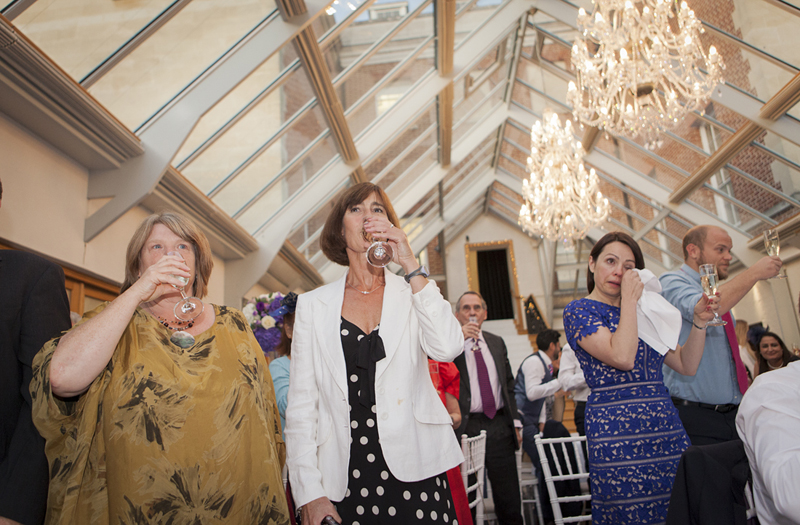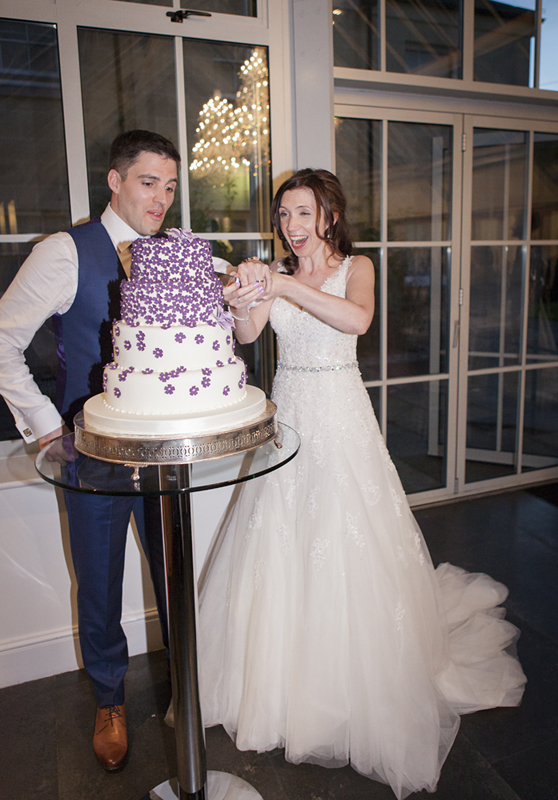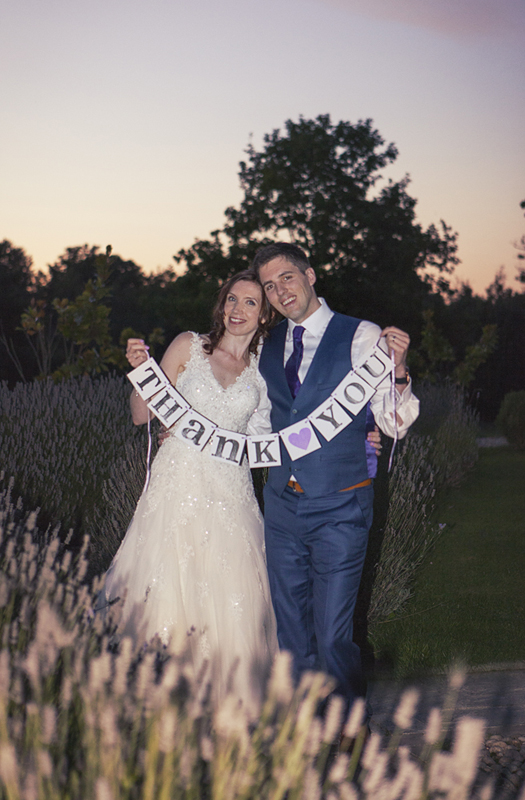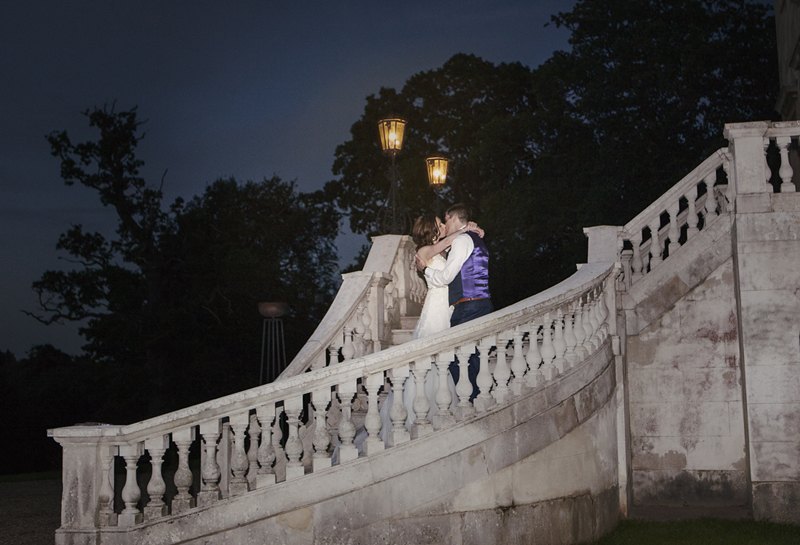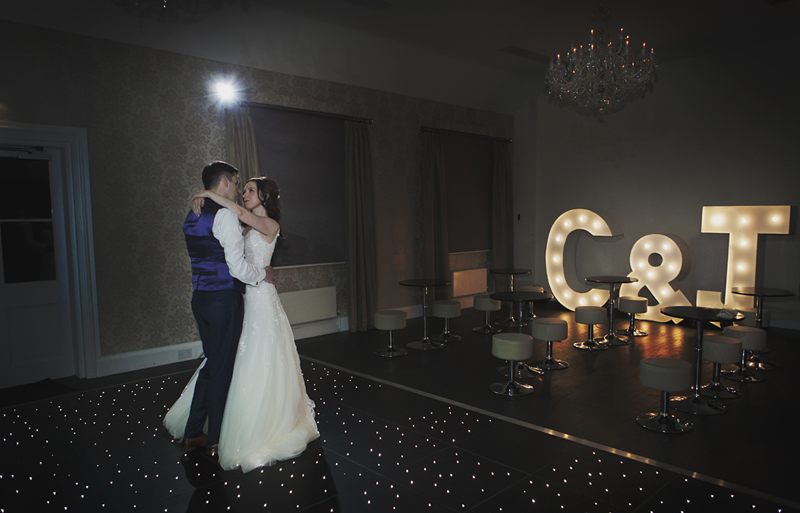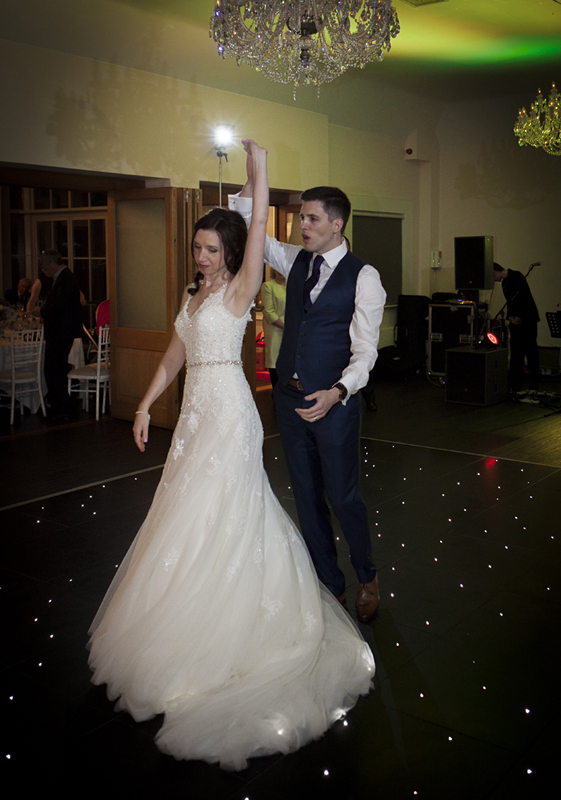 to see how I can help with your wedding photography at Botleys Mansion, please don't hesitate to get in touch