Katy & Chris managed to get their Hambleton Hall wedding in before the snow and we enjoyed some beautiful spring sunshine, overlooking Rutland Water.
It was a small, intimate gathering of immediate family (plus 'bump' !!) and some close friends. However, size of numbers does not detract – this was still a BIG occasion !! One of two in fact, as Chris' family are from South Africa and shortly after today, our couple were to jet off to Cape Town for their other ceremony.
A Hambleton Hall wedding offers a slice of luxury, in a wonderful setting and Katy & Chris' ceremony and lunch party had plenty of style. Chris and best man both looked v smart, as they prepared the last touches to the room. I was a bit intrigued by the Anatomy book that the best man was carrying…..were we having an 'alternative' metaphorical reading about the binding qualities of tendons or something ?!
Everyone was ushered in to the ceremony room and the anticipation of Katy's arrival was building. No delay and in she came on Dad's arm, looking absolutely stunning in her long dress, by Tiffany Rose. Chris (and others) were visibly moved. It was a lovely ceremony, no anatomical readings after all (phew !). Rings and vows exchanged and our happy couple were wed.
Simultaneously, the sun burst forth, so we stepped outside for photos. With such plentiful evergreen shrubs in the gardens, the scene actually seemed like we flashed forward in time to summer – amazing !!  I also liked the subdued light in the shade. Katy's bouquet and the button holes were done by Art of Flowers Newark.
A bit of rain started, but we were able to complete a group shot, under cover, with the view of Rutland Water in the background. More drinks and exotic canapes in the red bar, before everyone took their places in the dining room. The table looked magnificent, with more flowers provided by Hambleton Hall. A fabulous homemade cake by Aunty Rosemary. Katy & Chris had made thank you gifts of miniatures of elder-flower cordial, sloe gin & blackberry jam.
My work completed, I left the group to enjoy the sumptuous lunch party. A lovely day, I look forward to another Hambleton Hall Wedding soon.
See their whole day in my gallery section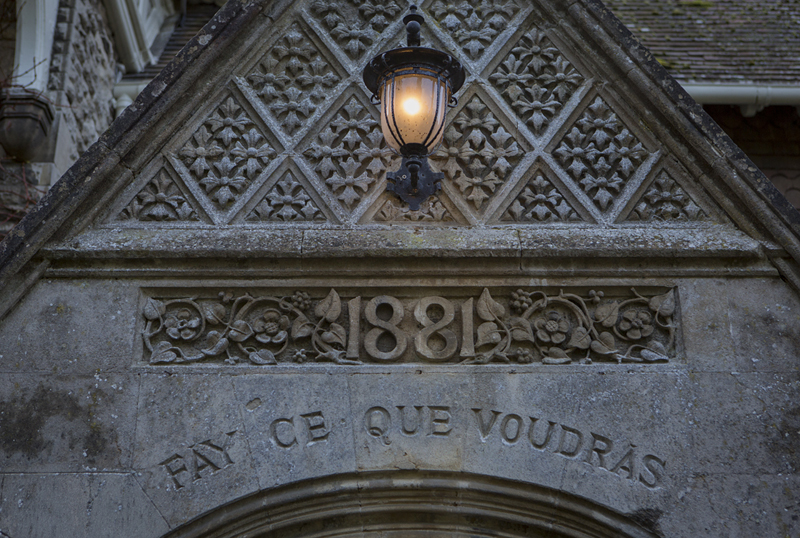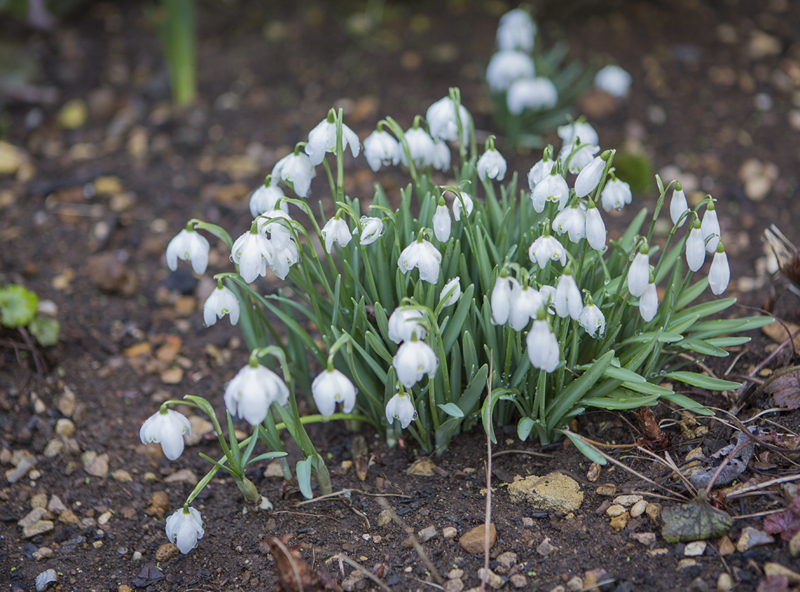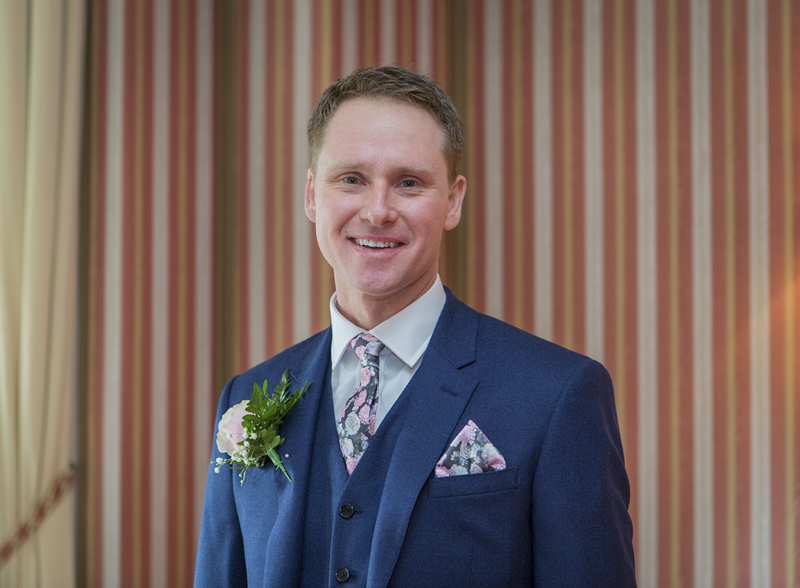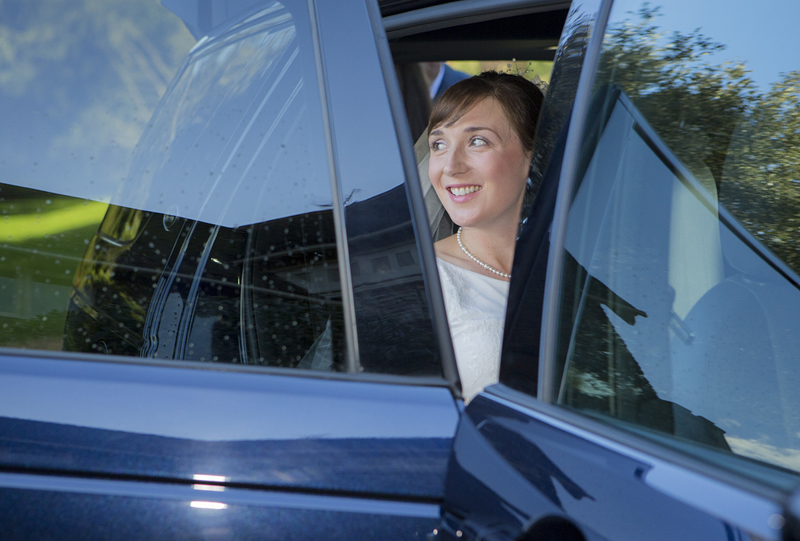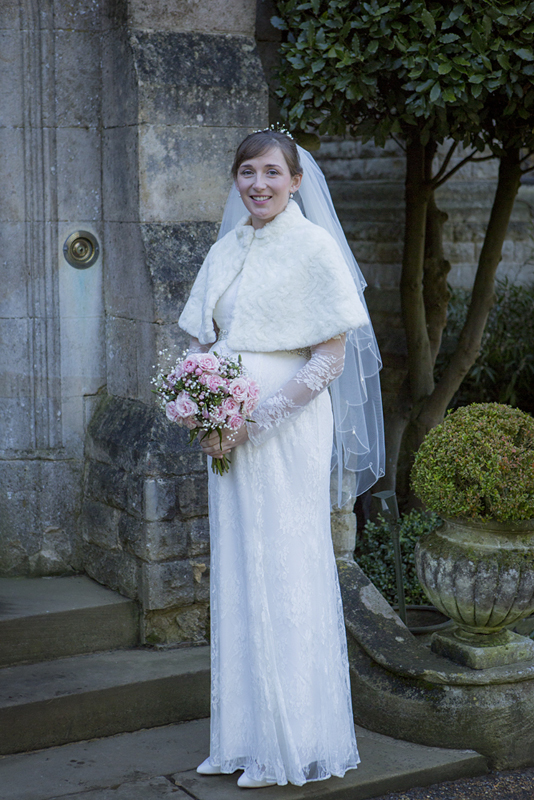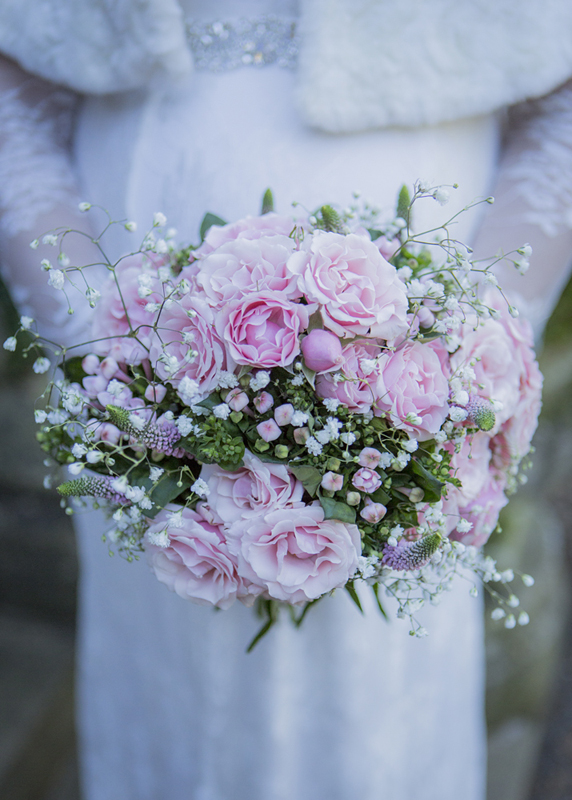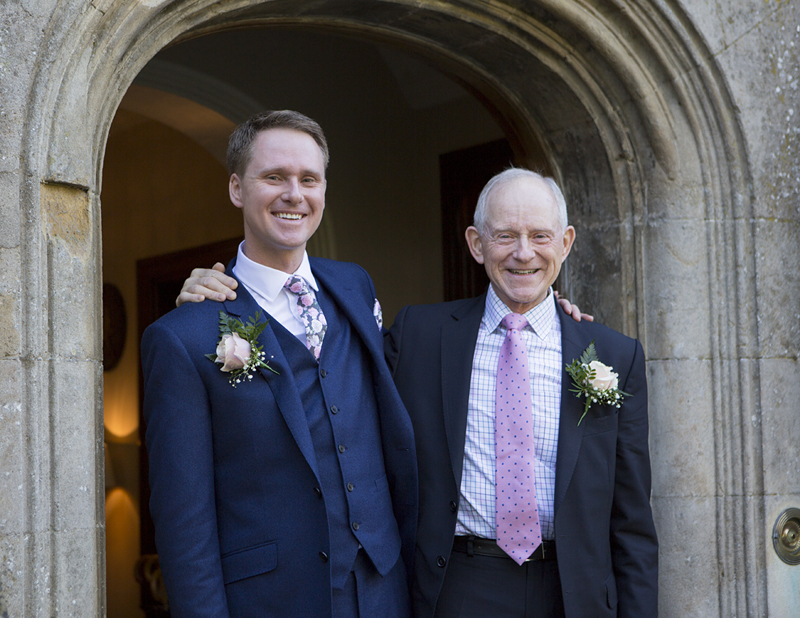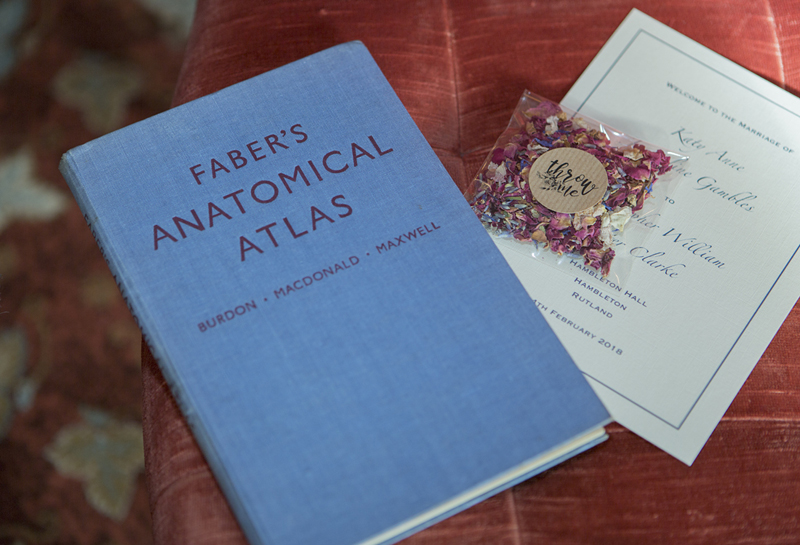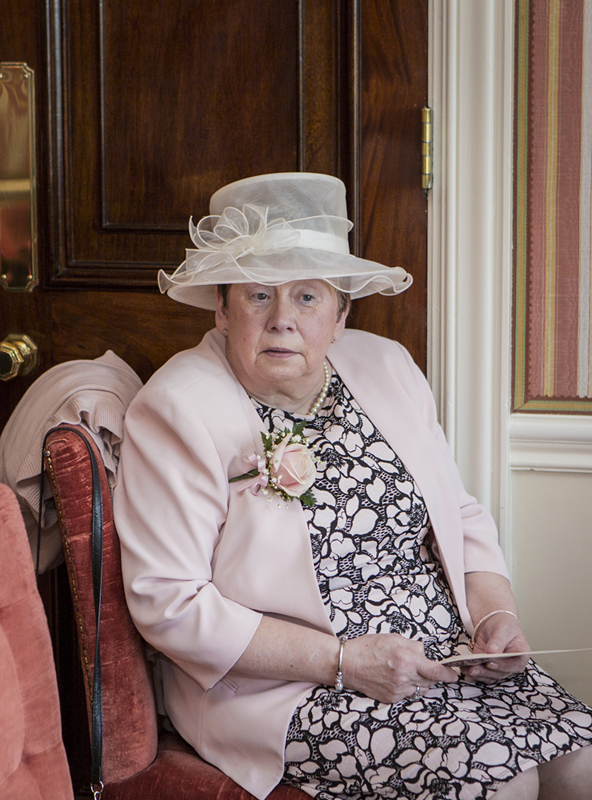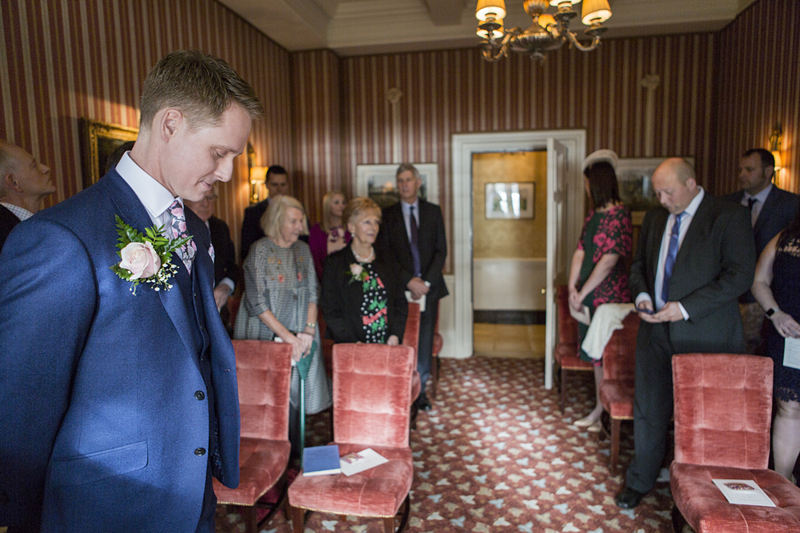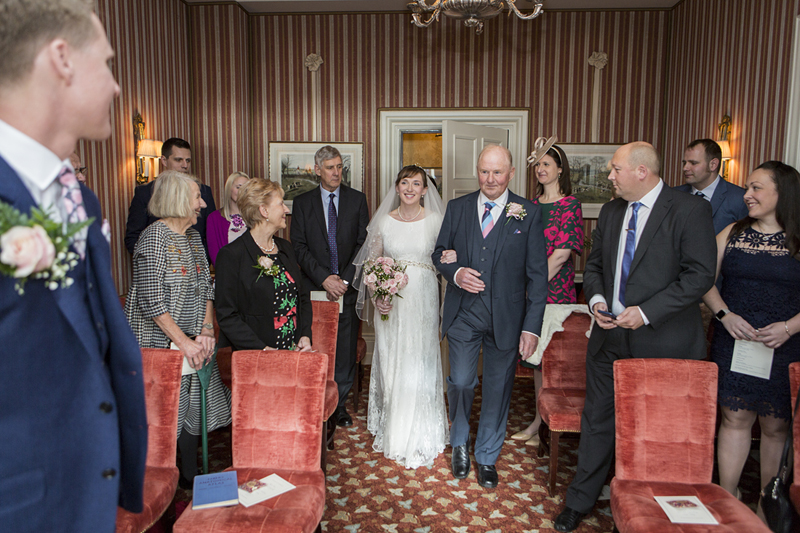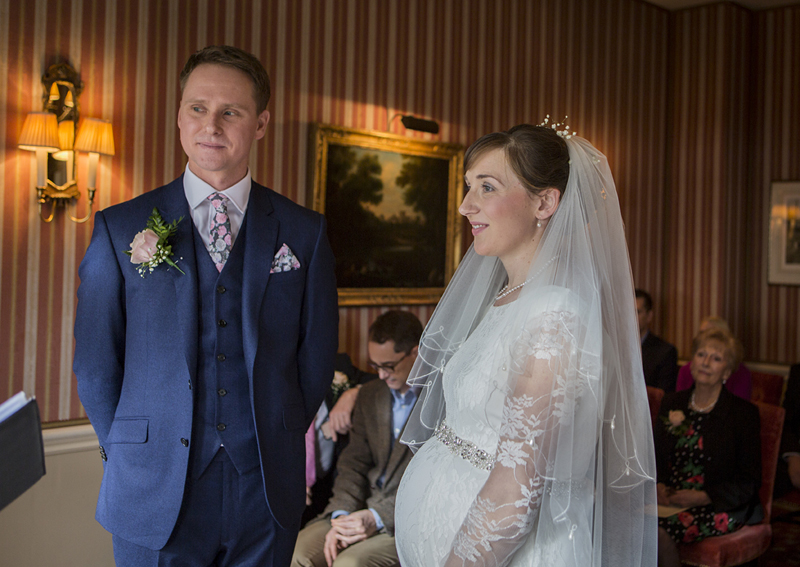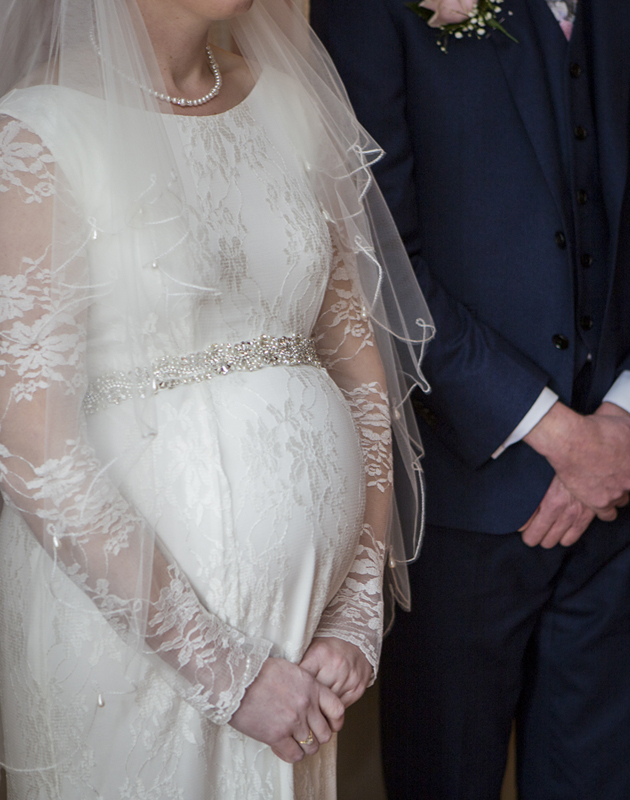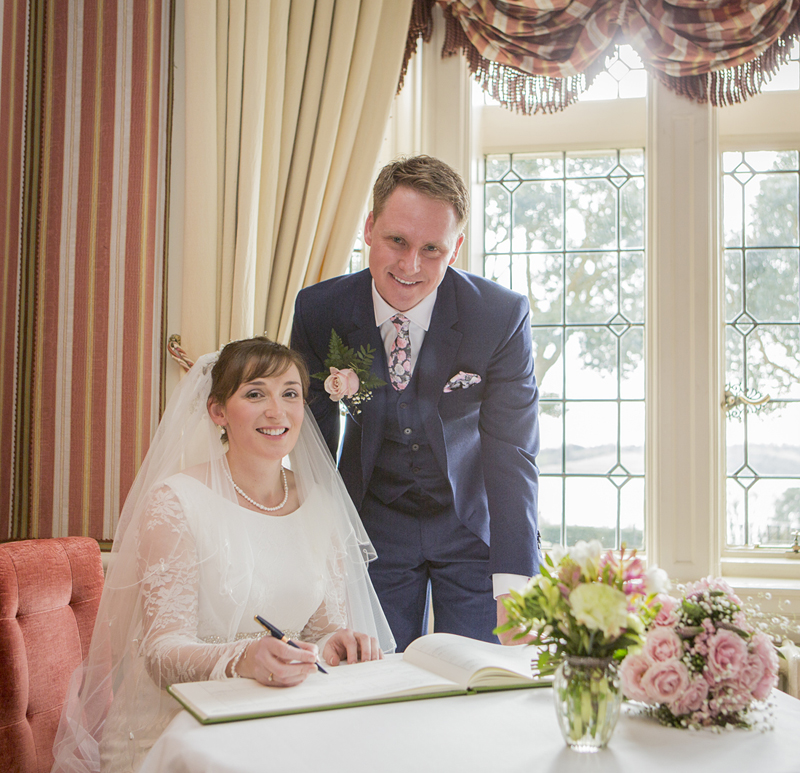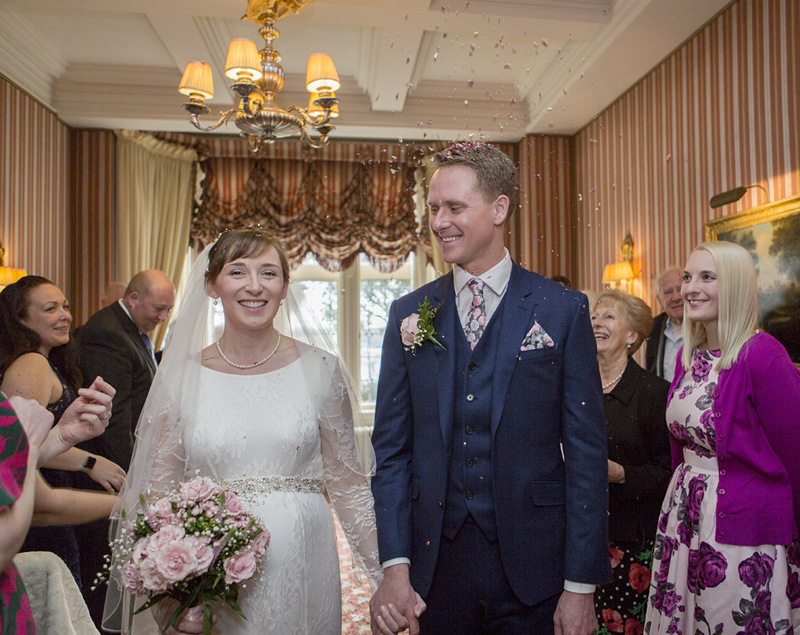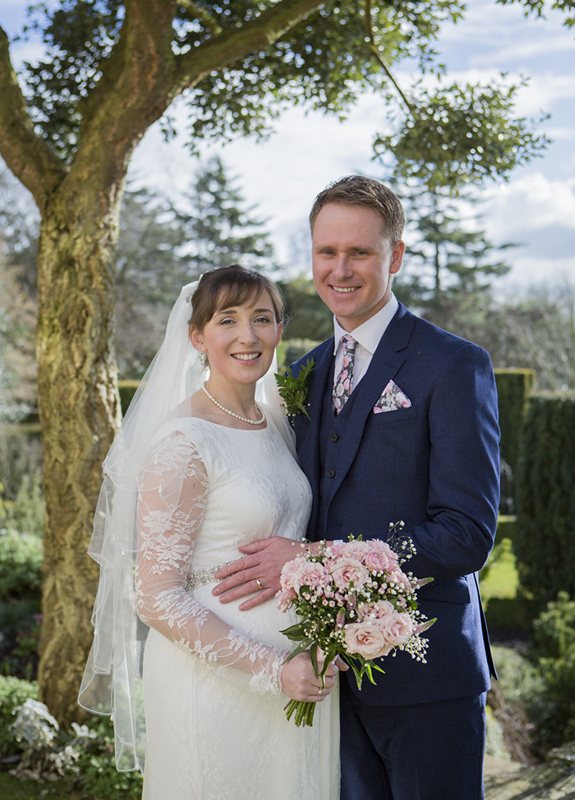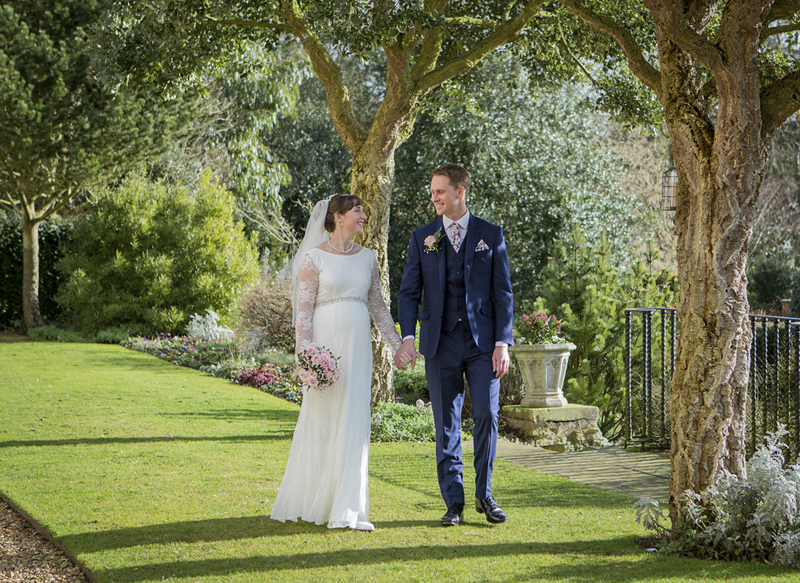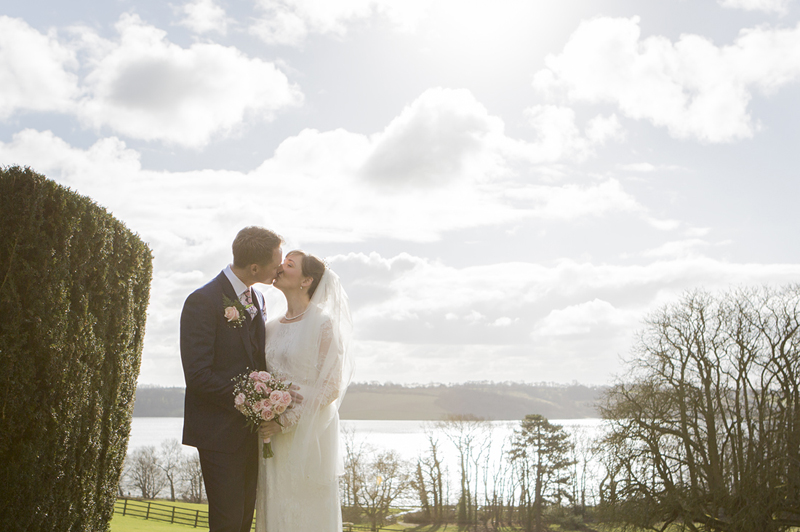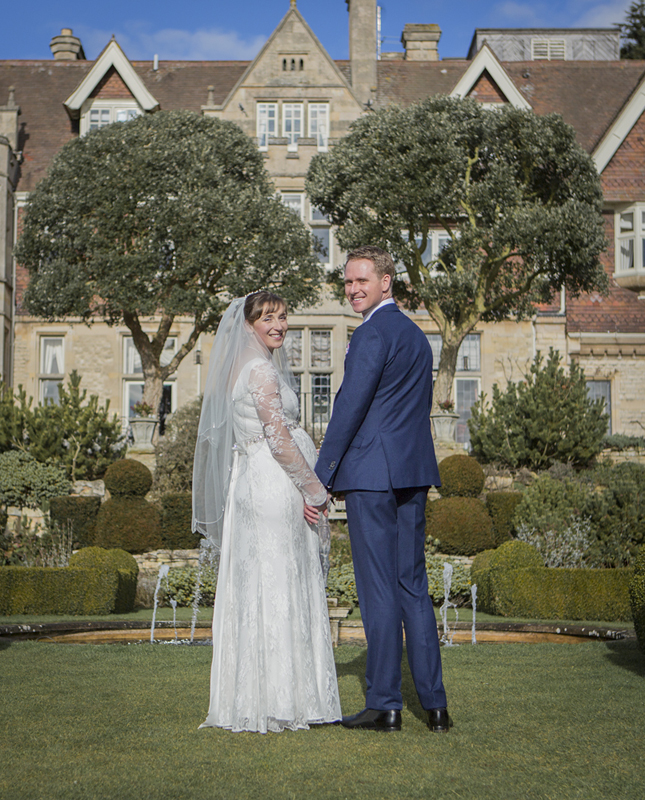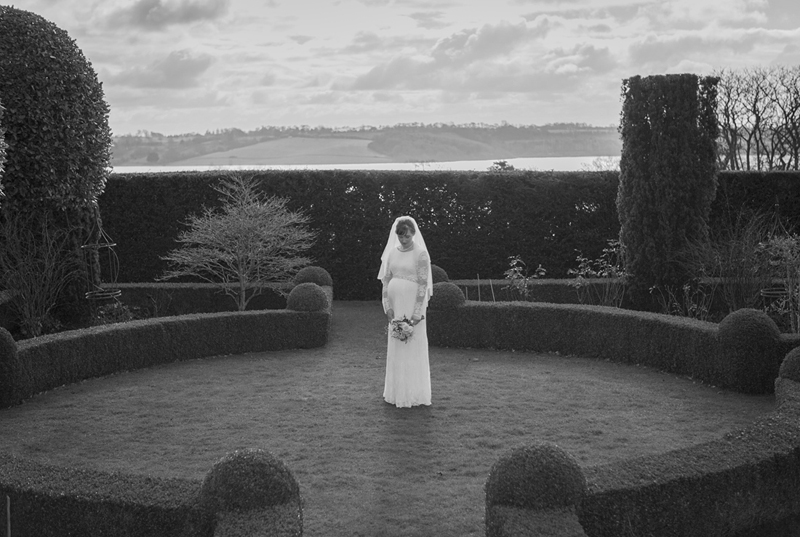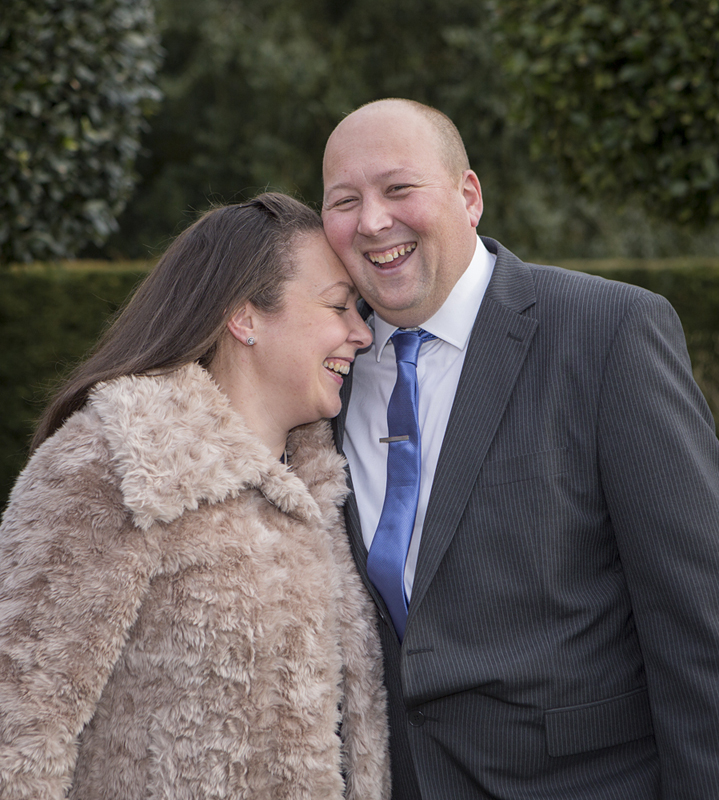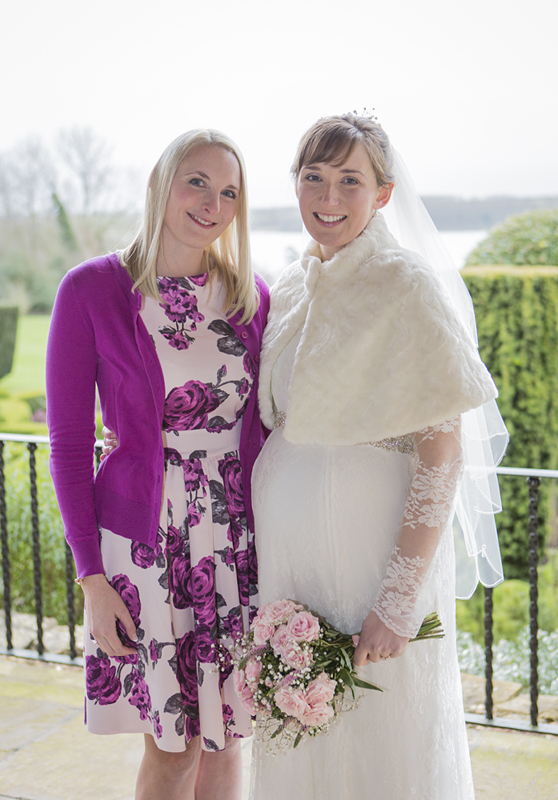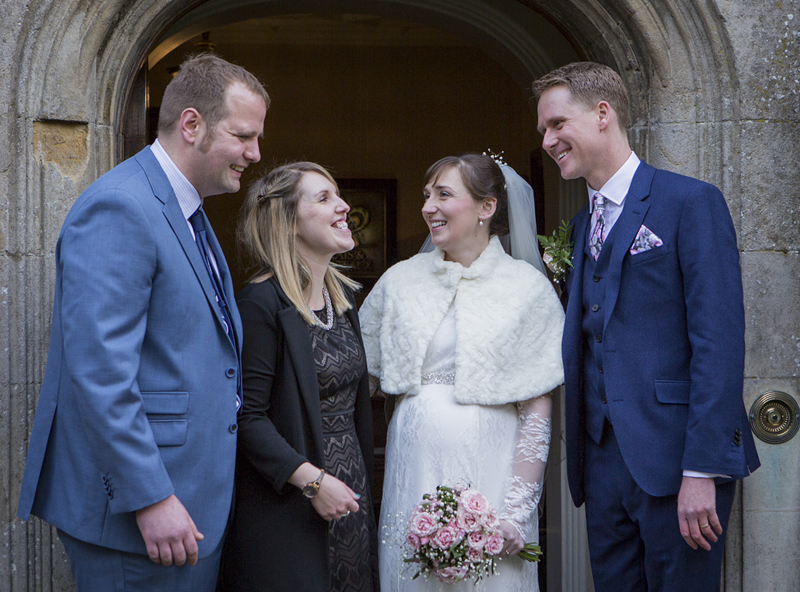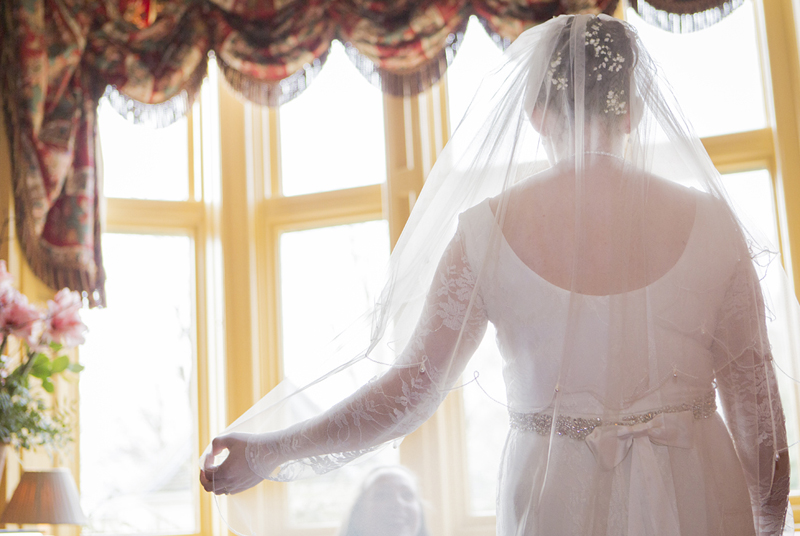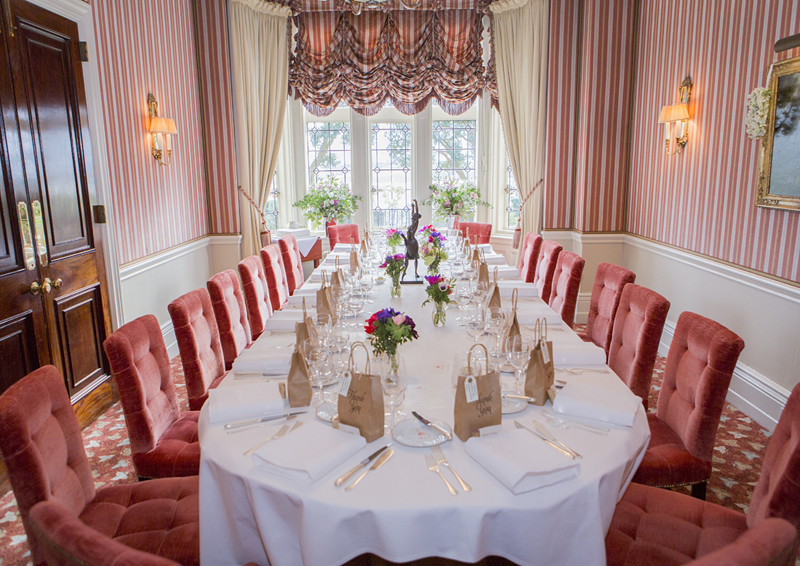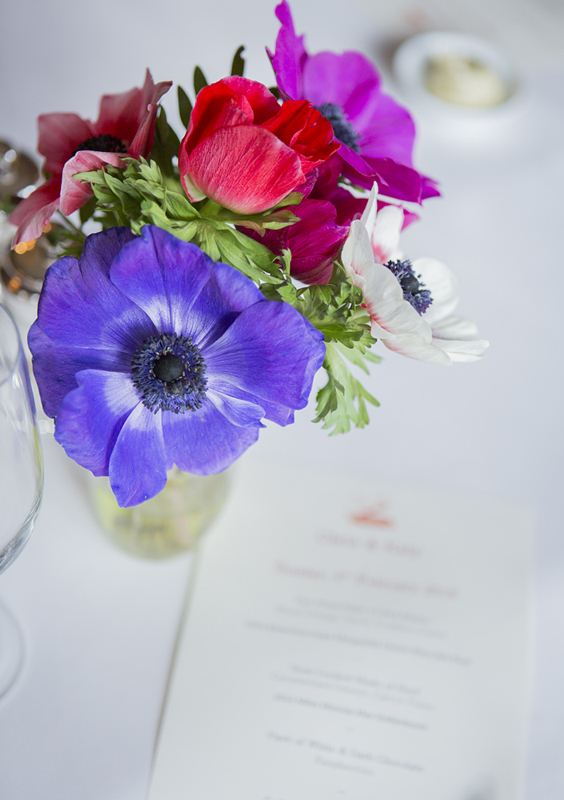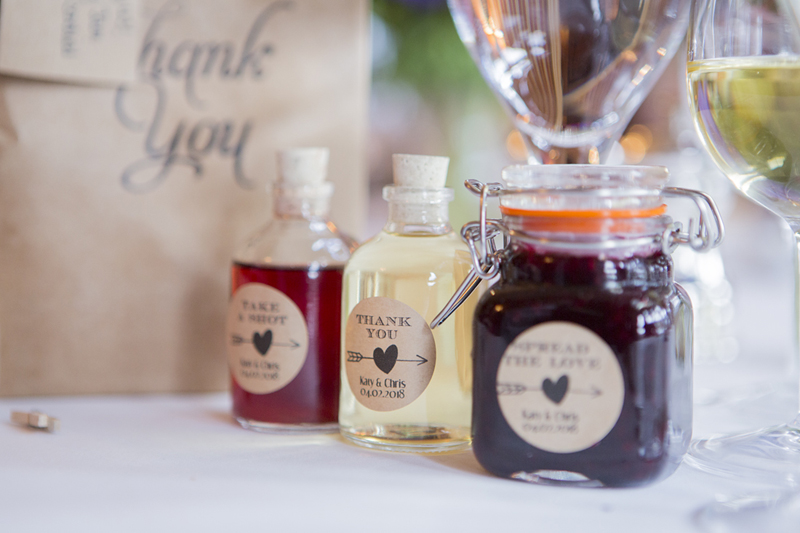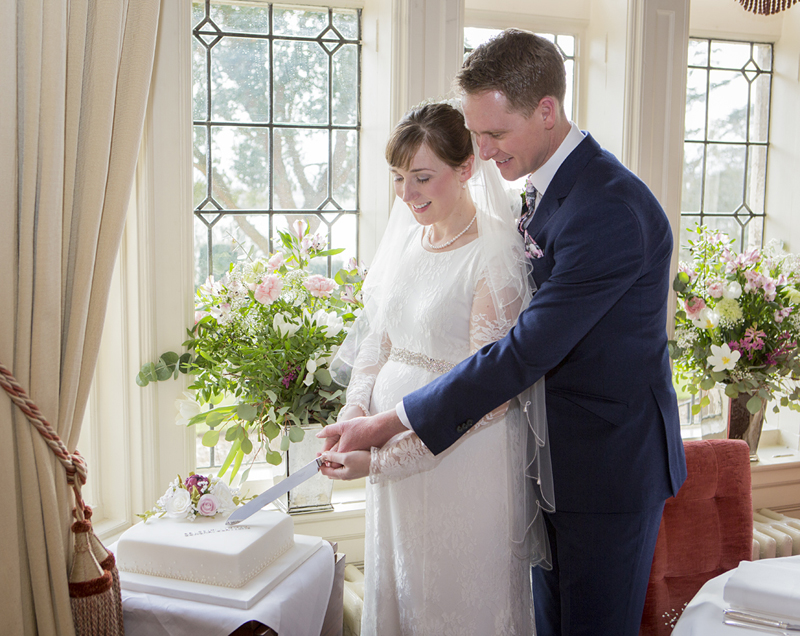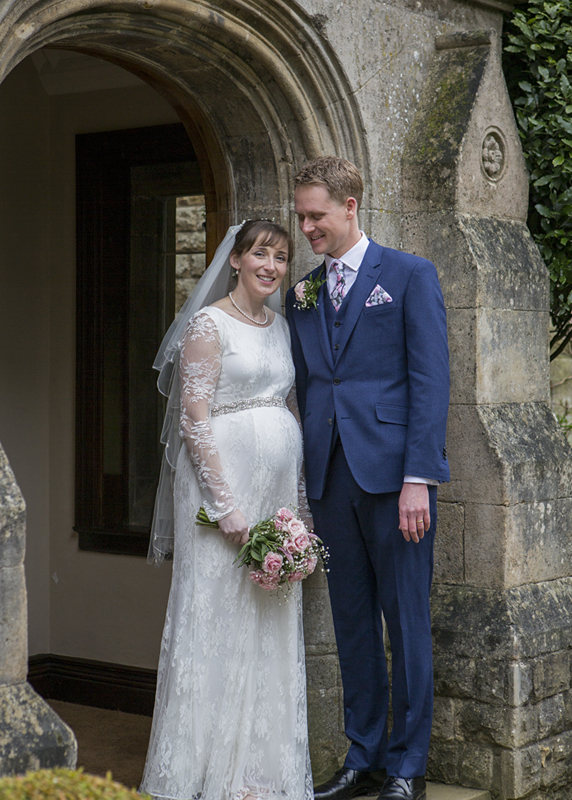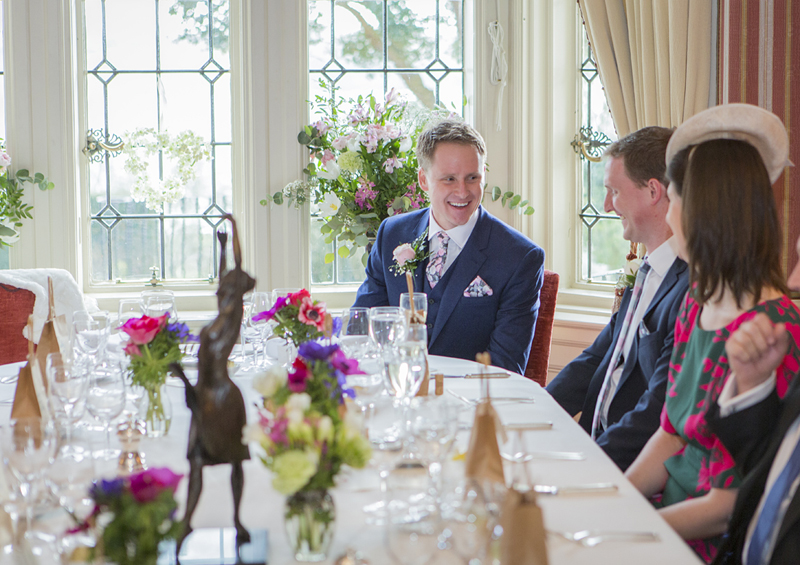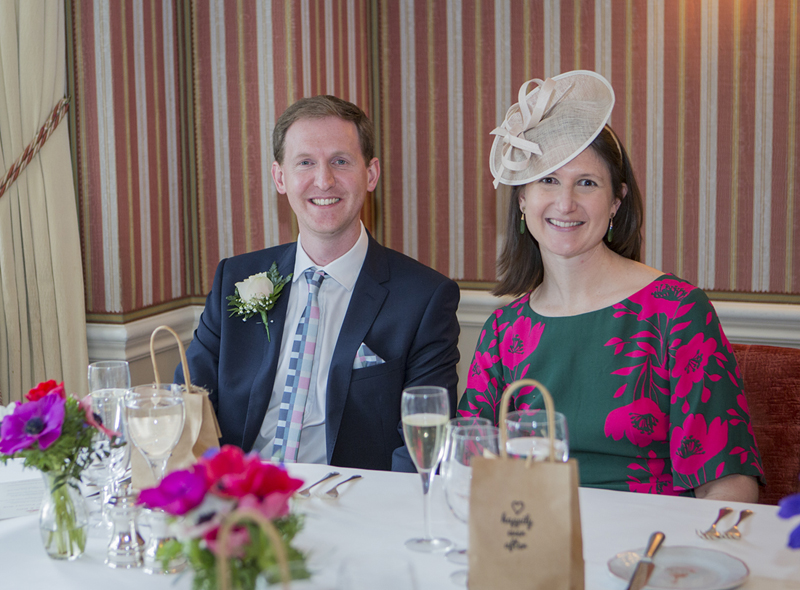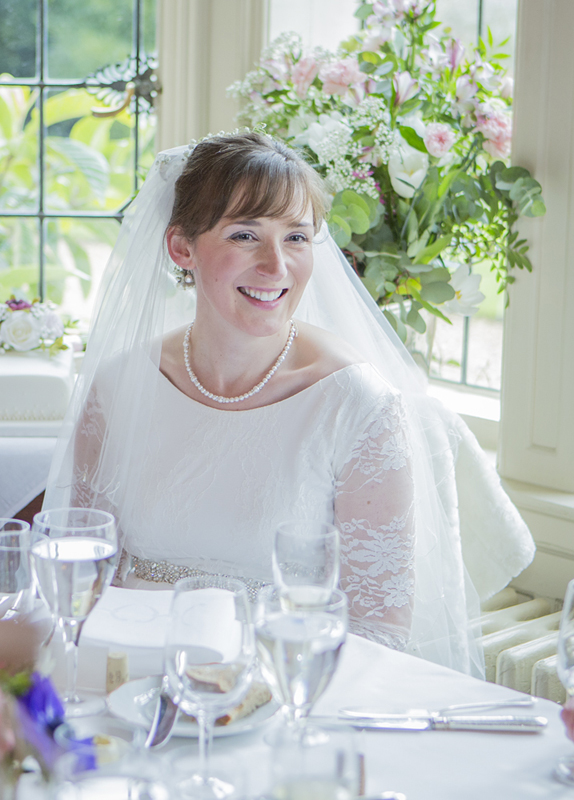 to see how I can help with your Hambleton Hall wedding photography , please don't hesitate to get in touch