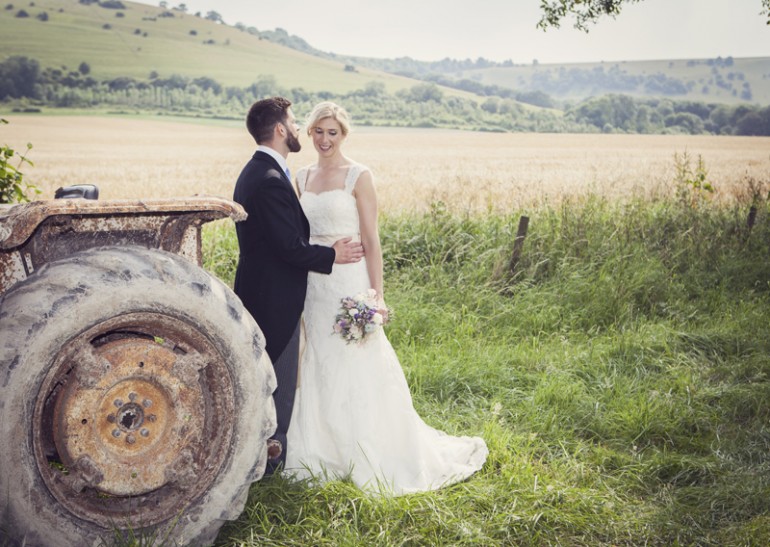 Plenty of superb scenery for wedding photos with Emma and Rich's beautiful countryside wedding in West Sussex !! My first stop was with Emma and the bridesmaids getting prepared at The Swan Inn in Fittleworth. All was relaxed and serene, I met Emma picking some wild flowers and then having her hair/make up finished off with the girls, cool, calm and collected.
By slight contrast, my first encounter with the boys lunch at the The White Lion in Thackenham, seemed to indicate that the previous night was perhaps of a less 'serene' nature !  Slightly subdued banter, the odd groan and desire for cool shade, perhaps an indication that not all was well. The generous portions of lunch seemed to defeat most ushers, however, our groom, Rich, seemed undeterred and polished off his hefty plate of chicken pie, chips, extra gravy with hearty enthusiasm. He was up for anything today
I enjoyed a return to the pretty church of St Mary's at Sullington for the ceremony. The setting is somewhat incongruous within a working farmyard, but provided a nice contrast of earthy rustic barn backdrop with the delicate fragility of the bridesmaids dresses and Emma's stunning beauty, as the bridal party made its way to the church door.