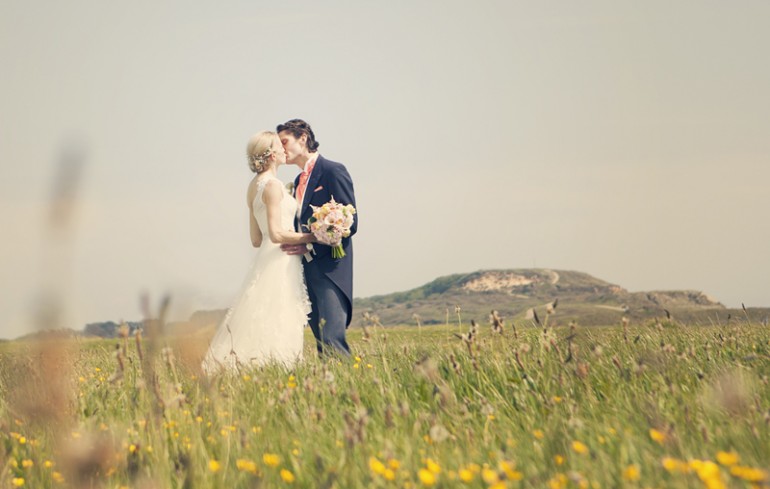 Yippee !! Another perfect spring day for wedding photos in west Hampshire and the Dorset coast !
I met up with Lianne and her trio of bridesmaids Christine, Kim and Emma at The Kings Hotel in Christchurch. There was another separate wedding party getting ready in a nearby room, but after several enquiries and snooping past doorways, I was fairly confident that I had the correct one. Preparations were pretty well at the final stages by then; odd hair tweak here, shoe strap there, sip of bubbly here, there and everywhere.
The ceremony took place at St Katherine's church in Christchurch, nice and cool inside from the hot sun. Slight noise distraction outside just as things got underway, with a team of tree fellers on full throttle with their chainsaws, but there was nothing to spoil the vision of Lianne looking drop dead gorgeous as she walked down the aisle and I enjoyed capturing Justin's transfixed face too !