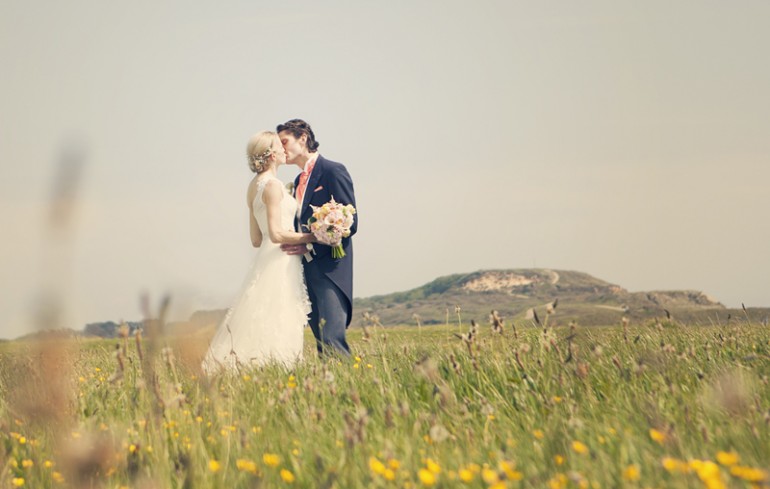 Yippee !! Another perfect spring day for wedding photos in west Hampshire and the Dorset coast !
I met up with Lianne and her trio of bridesmaids Christine, Kim and Emma at The Kings Hotel in Christchurch. There was another separate wedding party getting ready in a nearby room, but after several enquiries and snooping past doorways, I was fairly confident that I had the correct one. Preparations were pretty well at the final stages by then; odd hair tweak here, shoe strap there, sip of bubbly here, there and everywhere.
The ceremony took place at St Katherine's church in Christchurch, nice and cool inside from the hot sun. Slight noise distraction outside just as things got underway, with a team of tree fellers on full throttle with their chainsaws, but there was nothing to spoil the vision of Lianne looking drop dead gorgeous as she walked down the aisle and I enjoyed capturing Justin's transfixed face too !
---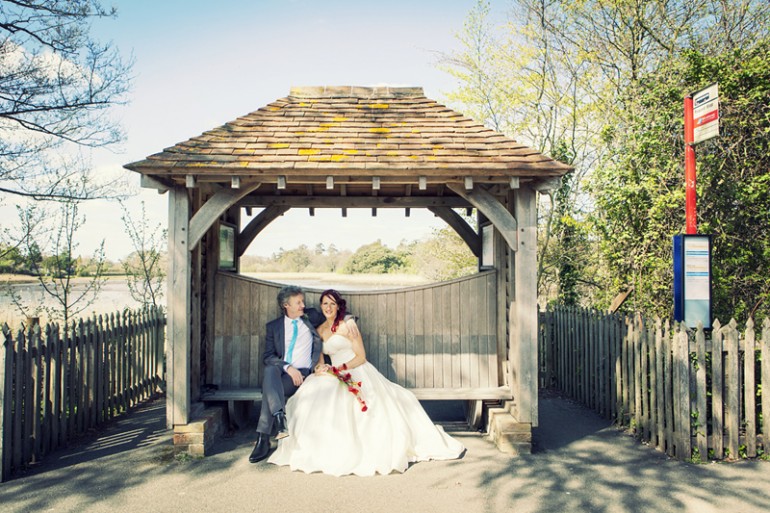 For colourful wedding photography, it didn't get much better than at Fiona and Elgar's super wedding day at The Montagu Arms Hotel in Beaulieu !!
After a long dull chilly month it felt as if all the guests had each bought a bucket of sunshine with them, whether they were a part of the NZ, Aussie, Swedish, Turkish gangs……. or other multiple guest destinations. Sunshine was radiating out in all directions to showcase the colouful flowers, decorations, outfits, gardens, cakes…….
It was a lovely relaxed day with a lunch time ceremony, so the afternoon could be spent basking in the warm spring day outside, sipping this and glugging that. Photos here and there with a 'romantic walkabout' to the lake via impromptu bus stop shot.
A sumptuous Montagu wedding banquet went down well, followed by much joviality around the speech making; Elgar's brace of best men letting him off quite lightly.
---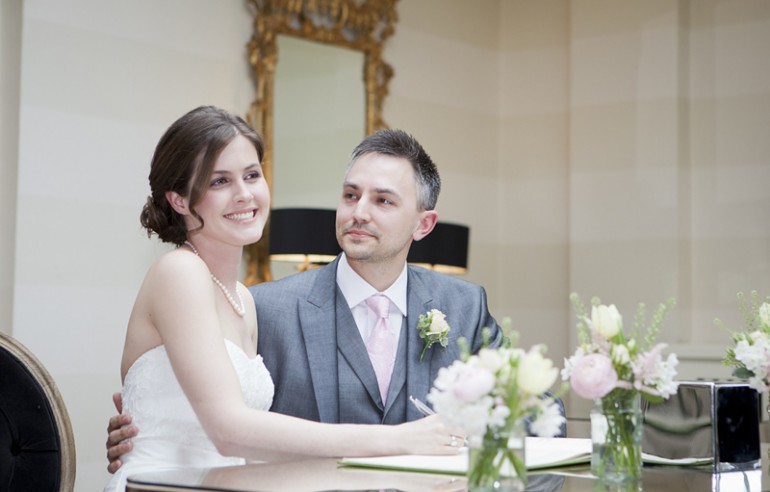 The superb Chewton Glen Hotel and grounds provided the lavish setting for wedding photos for Mary and John.
Mary's family had travelled over from Canada (where it has been -20 degrees C) and Mary's father remarked that it was always fine weather when he came to UK. Not wanting to shatter his illusion, I enthused that of course we enjoyed a warm temperate climate here, indicating the blue skies and spring flowers as the norm and not mentioning the wettest winter on record had only just started to dry out !!
Mary and Johns wedding was an intimate family gathering, but the occasion was just as grand as any large wedding. The lovely Mary smiled her beautiful smile throughout the day and John, the dashing groom beamed his handsome grin as well as the odd tear.
---