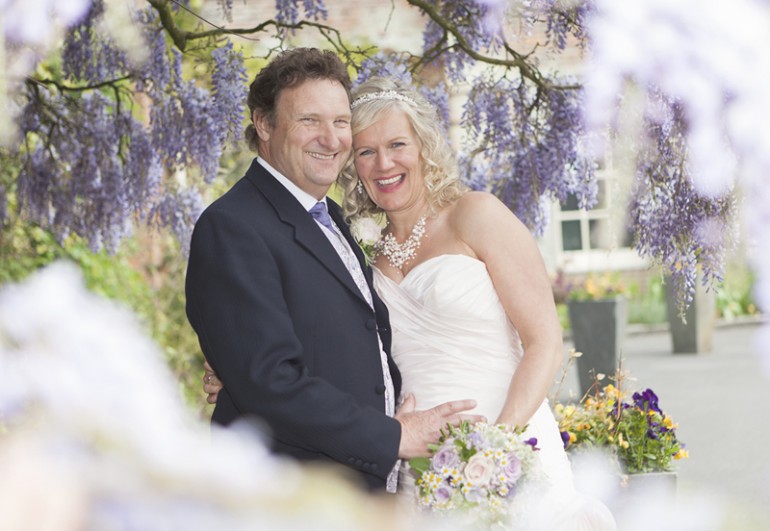 For a wedding photographer, its always a pleasure to shoot at the superb Lainston Country House Hotel nr Winchester in Hampshire. Jim and Martina's wedding was no exception with beautiful spring sunshine and outdoor ceremony in the lovely grounds of the hotel – picture perfect !
Martina's preparations took place in one of the lavish four poster bedrooms of the hotel, while Jim and the best man strode about downstairs purposefully checking this and that. One of the best man's tasks was a crash course in falconry to enable a bird of prey to fly to him at his call, carrying the wedding rings at the precise moment in the ceremony. ( we had previously joked about being wary of some sort of dodgy decoy guy camouflaged in the woods, diverting the bird, so he could poach the rings !? so eyes were on the lookout)
The very cute little bridesmaids led Martina and her father across the lawn to the outdoor pavilion, a beautiful sight I'm sure Jim will never forget. On cue, best man was ready with his leather glove and hand gesture as the bird with rings was 'de-hooded', ready for take off. Several minutes later, despite much encouragement and considerable shortening of the route, our ring bearer was having none of it ! Cue polite tittering, he realised the joke was wearing thin, gave a sort of shrug and managed a 'hop' onto best man's hand, so the rings could be exchanged and marriage sealed !   Not quite the spectacular airborne display we might have hoped for but still an essential short 'journey'.
The day was crisp and clear, with sparkly sunlight and hints of autumn to give wonderful atmospheric light for wedding photos at Nicky & Adam's wedding.
Champagne popping, the bridal party gathered at Nicky's parents home for a drink in pyjamas (is that a song title?!) before the final beauty preparations. With a touch of this & dab of that, the dresses suitably dressed, it was only a short journey round the corner to the church. Myself, as the alert photographer, was of course well ahead of the bridesmaids to capture Adam & the boys shaping up at the church. Upton Grey has a very pretty church with an ideal layout for weddings, several ways in and out for guests/bride entrance plus that handy little side door for the photographer to slip through unnoticed to find oneself the other side of the couple and vicar!
After a lovely ceremony, the sun put on its best show for all to gather outside for post wedding conferring, confetti, with a bit of whooping and waving.