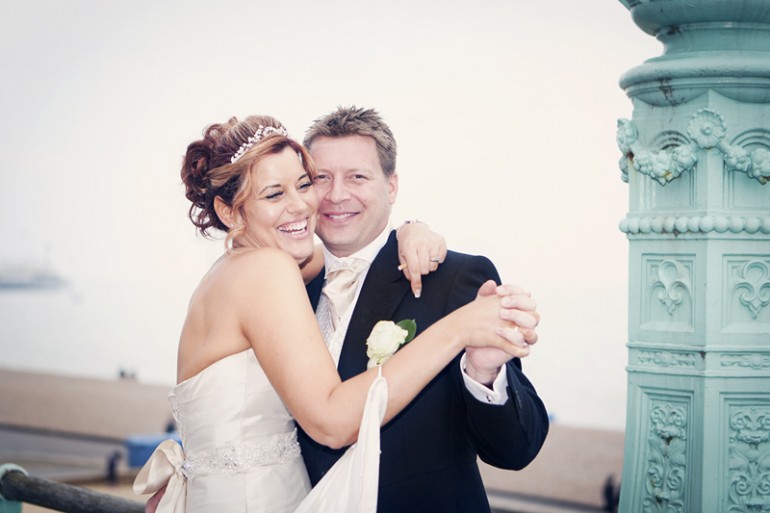 For a wedding photographer, it doesn't get much grander than newly refurbished The Grand Hotel in Brighton, and Chris and Shelley certainly celebrated their wedding in 'Grand Style'. Despite the awe inspiring location, the Regent Room with its wood paneling provided a lovely intimate candle lit wedding setting for close friends and family.
The gorgeous Shelley had her trio of lovely bridesmaids Hannah, Rebecca and Isobelle in escort and we did some nice photos on the hotel stairway, before she took her Dad's arm to be led into the ceremony room to meet the beaming Chris. With a tear or two, she took hands of her very soon husband-to-be and the ceremony got underway. Meanwhile the main ring bearer Finley had decided that no wedding ceremony was going to interrupt his early afternoon nap and took the opportunity to get his head well and truly down! It was then up to page boys Louis and Jake to step up with the rings to seal the marriage.
Drinks within the hotel Pavilion Suite with the sun streaming in and glinting on the sea. A few family photos on the steps of the hotel and into dinner in the spectacular Empress suite. Both Chris and Shelley gave speeches and it was a really happy occasion.