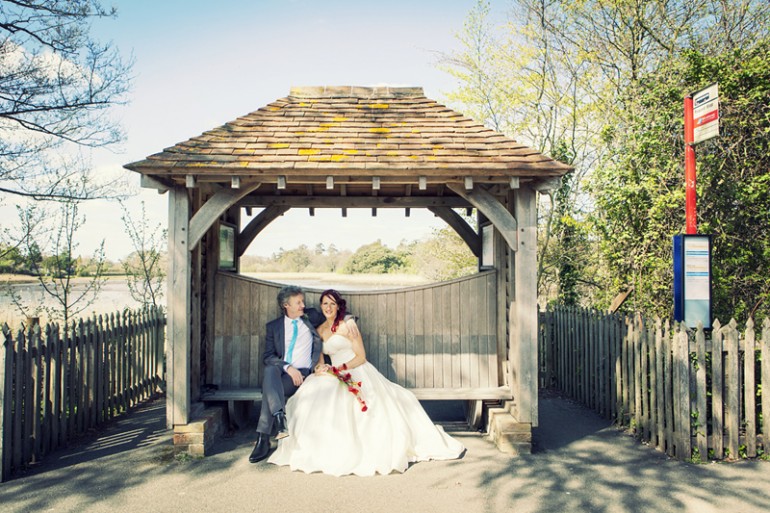 For colourful wedding photography, it didn't get much better than at Fiona and Elgar's super wedding day at The Montagu Arms Hotel in Beaulieu !!
After a long dull chilly month it felt as if all the guests had each bought a bucket of sunshine with them, whether they were a part of the NZ, Aussie, Swedish, Turkish gangs……. or other multiple guest destinations. Sunshine was radiating out in all directions to showcase the colouful flowers, decorations, outfits, gardens, cakes…….
It was a lovely relaxed day with a lunch time ceremony, so the afternoon could be spent basking in the warm spring day outside, sipping this and glugging that. Photos here and there with a 'romantic walkabout' to the lake via impromptu bus stop shot.
A sumptuous Montagu wedding banquet went down well, followed by much joviality around the speech making; Elgar's brace of best men letting him off quite lightly.